Click to renew HERE.
To get a taste of your February (5 detailed pages), click what's here. 
Ceres, the asteroid of Care, was the first and largest asteroid discovered in 1801. It was named after the Roman goddess of the Earth – Demeter in the ancient Greek! You all know the myth of Demeter and her daughter Persephone. Well, this is about Demeter's reactions. While she mourns, the earth is bare and barren, cold and unforgiving, and when she has her daughter Persephone back from Hades, she is happy and the earth is blossoming and growing and there is color everywhere.
This is how she deals.
So – how do you deal? What are your family attachments? Or lack of them? How do you care for yourself? How do you nurture yourself? Or comfort yourself?
What do you do to feel your best physically, emotionally, and spiritually?
This asteroid points to what you need in a relationship – but in a relationship with yourself also.
I'm not advocating a me-first selfishness, but a put on your oxygen mask yourself before helping others practice and sensibility. Empaths and healers, such as many of you are, often have issue with this as they will become especially drained after helping others. One can only sacrifice so much.
February, in medieval times, was the month of purification, self-sacrifice, often self flagellation. (Tarantino fans will remember the immortal line about going medieval.) We hopefully moved from this punitive harshness to kinder methods of self-care. Now it's about your own, individual methods. How do you care for yourself?
You can say we have done a Lassie turn-around.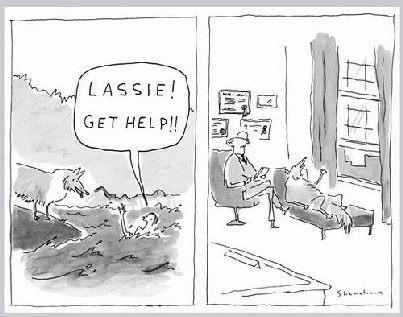 Collectively, Ceres switches from Taurus to Gemini on Wednesday, February 9. (This has not happened since April 15, 2003 – December 26, 2004. Think back to that time in your life for repeated themes, and for how to make it better now.) The Gemini reign is over; Geminis get away with less – Gemini Novak Djokovic and Gemini Boris Johnson and Gemini Donald Trump now famously being held accountable – but how does this affect YOUR sign? What are your attachments in relationships? How do you go about nurturing? This will be your first impulse, mind you. Then your Moon sign and level of maturity usually kick in.
Earth signs tend to give food, sustenance, practical help.
Taurus: money or chocolate; Virgo: the best advice in the world; Capricorn: Luxurious bed for you to lie on. All give generously of food and sustenance.
Water signs, emotional support.
Cancer: A shoulder to cry on and their cooking; Scorpio: The truth, even if it hurts (allowing you to be honest too), Pisces, utter empathic support. (Often with an offer of a drink or "treat" as well.)
Air signs mental / communication support.
Gemini: Will tell jokes, even in an emergency; Libra: Will listen well and give you things / places of beauty; Aquarius: Tell you to let it all out. While giving you a book on yoga.
Fire signs – moral support and encouragement.
Aries: Your greatest cheerleader (but you have to listen to their speeches, some of which are inspiring); Leo: A glass of sherry in front of a roaring fire in a royal armchair; Sagittarius: Lots of gifts, including the shirt off their back. They're impulsively generous.
For extra hot treatment, look up your individual Ceres sign and which house it's in. (And for extra, extra, book a reading with me!) There is an excellent table of Ceres – from January 8, 1920 to the present day – on cafeastrology.com. (The asteroids Juno, Vesta, and Pallas are included.) You can also get your own asteroid chart done on astrodienst.com. Thanks to both of these wonderful sites.
What NOT to do this February: read those magazines / whatever which tell us, particularly women, everything that is wrong with us. See below! :)