November will be a sweet and offbeat adventure. Befitting one of your tribe. And now, after what seems to be an endless time of waiting, the far away pulls at your heart strings, offering a new tribe.
Prepare to work more internationally. Collaborations with foreign contacts are also in your future. They seek you out and provide much of the impetus. Which moves everything forward.
So look forward, Pisces, to your life moving very quickly from this point. Your frustration and despair becoming kindred souls of the past. Oh, you have lived with them for so long…
You will find yourself daydreaming about getting away, and other cultures. Dreams are always very powerful for you, but they get even stronger after mid-month.
Because this November you have the perfect chance of making it happen and manifesting it!
You may feel that your daydreams will remain just that – daydreams. Not so!
You will be received differently by the world. It will be a fantastic experience, dear Pisces. Saturn has been working on you in your very own sign. Have you ever received such immediate consequences?
During all this excitement, the challenge will be to keep your everyday flowing, to get all your chores and jobs done, and to take care of your health. Worry will be your only real detraction. Do not let this interfere with your progress.
Push forward with unshakable faith and hope, and your dreams become reality.
It won't be easy keeping secrets about you, professionally or otherwise; rumors abound. You've been doing too much keeping the communal hearth fire burning, if you ask me. People are intrigued by you. What can I say?
People at a distance seem to have more appeal than those right around you. They are less annoying and more mysterious. Mystery is, and has always been, important to you.
Saturn likes to go slow, likes you to learn thoroughly, and thus why your life path seems to be taking some time to gel.
For Pisces searching for your soulmate, it will either be someone much older than you, or not happen at all this year.
For attached and committed Pisces, you will learn more about your mate than you ever thought possible. The relationship will be challenging this year, but if you hang in there, you can advance into old age together.
If not, it will go the way of dreams and ideals — loved and not forgotten.
Above all, dear Pisces, you have worked very hard, and done your best, and you should be proud.
You ARE stressed about money – should you even have bought this horoscope? – but more than that you want to get away, just get away from all this. You are torn between creativity and depression.
But this is exactly what is happening. You are expanding your mind and expanding into other worlds beyond your own. Great upheaval for great opportunity.
Just because you had to give up on an idea, or you lost a job, or it hasn't all worked out as you expected, the answer is: it's all up to time, dear Pisces. We have no control over time.
Currently, powerful forces are currently rocking and rolling in your ninth house of education and travel.
You have in here:
The life-giving Sun
Sharp-strategizing Mercury
Sexy Mars
Nurturing Ceres
A new Scorpio Moon on Monday, November 13
Wise Pallas as of Sunday, November 19
Your ninth house, traditionally ruled by adventuresome Sagittarius, rules:
Mind expansion
Education
Travel, often international
Broader horizons
Far away
Foreign countries
Other languages
Outer Space?
Philosophy
Schools, centers of religion, centers of law
Law
Religion
Faith
Publishing
E-Books and magazines
Gurus
You have stunning possibilities in these areas. You will be persuasive and charismatic, at your most charming this November. You will inspire others to do what you want to do (hey, who doesn't want that?), and you will have a new job! A new account! Or a helluva new adventure!
It is important you do this mostly on your own, and do not depend too much on a co-worker, nor wear your heart on your sleeve with your professional associates.
Past lovers who have risen from the dead recently really should be put back to rest. All sorts of people have been popping up from your past.
After November 10 is the time you can begin to sign on the dotted line. In terms of looking for more work, it looks very, very good.
You realize what a fine reputation you have during your search. Venus, after moving into your eighth house Wednesday, November 8, blesses business mergers after this time, and all manner of career advancement.
Bitterness can come from splitting an inheritance – fighting with a sibling – partners can be resentful not given their fair share, agents can abandon, a merger can take forever.
Saturn, however, is wise, and deadly persistent, and he will teach you until the cows go home.
And finally: love. Mid-November looks glorious. And yes, that which you've been praying for financially comes true.
Are you ready for your own reading, dear Pisces?
60 minute readings are now available for $450.
30 minute readings are no longer available.
For your phone reading with me, please click here to email my assistant Viola:  viola@madalynaslan.com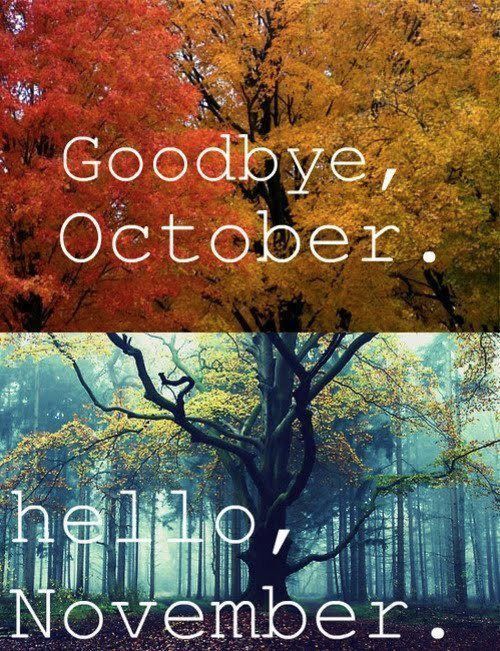 YOUR DESTINY DAYS  Pisces Sun, Pisces Rising, and Pisces Jupiter, your destined times are:
(EST) Tuesday, October 24 from 4:33am; all of Wednesday, October 25; until 6:02am on Thursday, October 26; Monday, November 20 after 9:29am; all of Tuesday, November 21; and Wednesday, November 22 until 12:19pm.
I look forward to our talking again. So you don't miss my helpful wisdom, articulation of what you're going through (and what to do about it), insight and meditations, please stay in touch via my options below. CREDIT CARDS now accepted in addition to PayPal.
The price for membership is $6.95 now.
This is a one time payment for one month of access to the horoscopes.
The price for membership is $19.95 now.
This is a one time payment for three months of access to the horoscopes.
The price for membership is $49.00 now.
This is a one time payment for one year of access to the horoscopes.
This is a monthly recurring membership, meaning that you will be charged every month until you cancel your membership through the website. If you do not wish to be charged monthly please choose one of the single payment options.
Still unsure? Read some reviews to see what Madalyn's clients rave about! And check out Madalyn's appearances in the press.