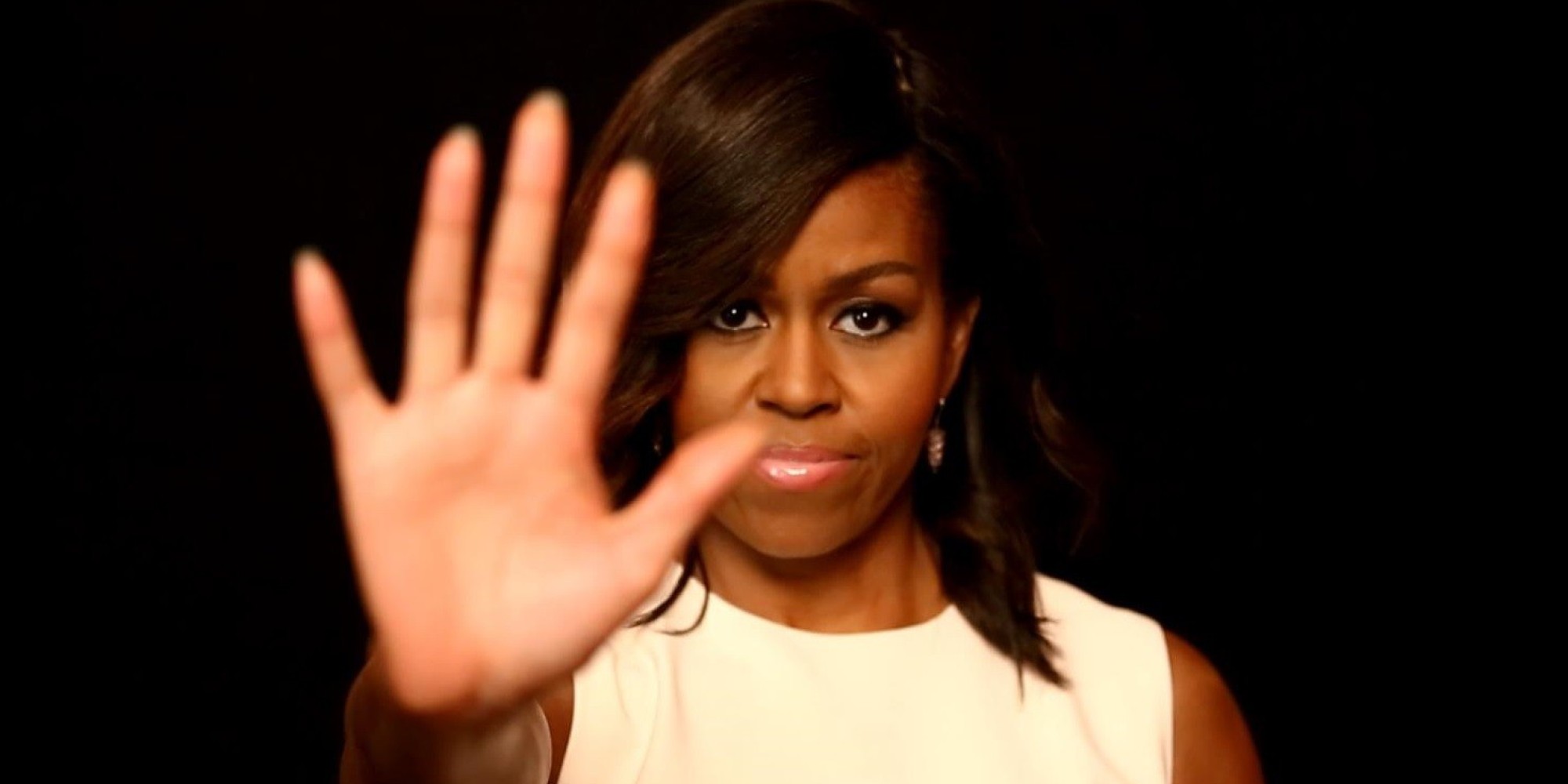 Michelle Obama won't want to run, but she'll do it to save the country. A mass emergency pushes this forward. May 15, 2018, Uranus enters Taurus. The first part of his 8-year-stay is volcanic.
Full disclosure: I'm being pushed for time. This morning I was woken by an earthquake – when there was none – so here we go. Michelle Obama. Earthquake. That's the earth protesting. This morning I heard it, the wind screaming, and we all need to hear it. The women are the guardians of the earth, and they will save us. The Me Too movement will push this forward, nurturers against destroyers, and only because it MUST. Survival. No vain glory, ego, nor power, nor BS money robbing. Just pure necessity and life.
Earthquake? Where? Most strongly, I hear California, islands in the Pacific, Oregon, Washington, Alaska.
Extreme cruelty will push Michelle Obama to act officially. Pacific residents – and others – will be left with:
Water, water, everywhere, and not a drop to drink.
As anyone who reads my writing knows, I love metaphor, and I LOVE the positivity and hope of Jupiter. I wrote a whole book about it! (Madalyn Aslan's Jupiter Signs. Penguin bought it for $200,000. Viking hardcover, Plume paperback.) And Michelle Obama's Jupiter will save the day.
Cautious Capricorn Sun, she's got bold, pioneering Aries Jupiter. Totally opposite to Capricorn, rushing forward first. Mrs. Obama rarely follows that part of her, but she will now. Aries, first sign of the zodiac, is always FIRST.
First African American First Lady.
First African American female U.S. President.
In America, Black women always save everyone. And they'll do it again.
Anyone who's been read by me knows hands are my love (and forte), and Michelle's right hand here is a shocker. Michelle has no personal desire to be President, NONE. You can see her in the photo, holding her hand up. She's saying: enough is enough. STOP.
Beyond Capricornian qualities of strength, endurance, and self-sacrifice, Michelle's hand reveals: acute thinker, inordinate sense of responsibility, giving nature, wise, independent, low self-esteem, shy, painstaking detail, sensitive, spiritual connection with the past, and not AT ALL about money – see her short Mercury finger? (Pinkie.) She taught herself.
All good reasons not to want to be President of the United States. And all good reasons to be. Qualities which are polar opposite to Trump's. Our country is nothing if not cyclical. Young, still learning, and needing to swing from extreme to extreme to remember any learning at all. So it seems.
We will go from a ruling order of greed and selfishness to an order that values altruism as a necessary tool for survival.
Michelle Obama's hand also reveals that she worries, is hard on herself, perfectionist, an idealist, and will go out of her way to avoid conflict. She abhors violence. I've got to stop! For time's sake. I could go on reading a hand forever.
But back to Uranus and the Earth. On April 22, 2019, Uranus will conjunct the Sun. Following this, Taurus (the earth) will tremble and erupt.
Taurus rules earth, land, money, possessions. Expect some shockers. From the earth, yes, but then in our finances and VALUES.
Uranus' last day in Taurus: 4/26/26. 26 – 26! (Uranus loves to blow minds, too.)
Long transit. Uranus hasn't entered Taurus since 1934, and won't again in our lifetime. Psychologically, we'll be forced to question WORTH. Worth of the earth and of ourselves, head on.
Examine Taurus-ruled second house. Post Freud – he invented the word "unconscious" after all – means looking into the self. The worth of the self. (Not surprisingly, Freud was Taurus.) As selves in the branding era, we're worth more as numbers, commodities, products than as people. Basically, we're worth more as slaves.
There will be a push against this – by the selves / slaves themselves. Massive protests. I see women and children doing most of the protesting. A reversal of the patriarchal protective "women and children first". Who now become "last", and must scream to save themselves. This cruelty against women and children is what pushes Michelle Obama forward.
December 13, 2017 10:50am New York