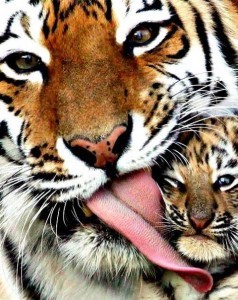 Your Daily Horoscope
To empower you for the day ahead!
By Alan Bridges
Wednesday 5 August 2015
According to what I'm sensing, you're about to get some very interesting communication regarding work or something else that could lead to more money. But this message of opportunity could be easily overlooked. You see, it's not the usual thing that you would do. If you ask me, it's starting to sound like the universe itself is busy trying to coax you into a new direction!
Money will play a big role in what's due to take place this Wednesday. And you should consider just how far you're prepared to go for it. You see, of course, having something in the bank is important. But is it worth allowing your every move to be dictated by the green stuff? Well, I don't think so. Make sure you know your limits and then stick to them!
It's one of those days when it will be easy to focus on what's wrong as opposed to carrying on the path toward improvement. And you must fight this tendency. Resist the temptation to stroll down memory lane. If you do, melancholic nostalgia could undermine the progress you've worked so hard to achieve. In short, you must stay strong right now by staying in the present!
Life is encouraging you to make something of a transition in your life. So, look at what's not been moving forward as it should. And then, ask yourself how you might do things in that area differently. In short, it's all about showing that you're not a one-trick pony. If it's not the sort of thing you'd normally do, then do it that way today!
According to what I'm sensing, someone is going to try to flirt with you today. And you should allow yourself some leeway in giving them a wink and a smile in return. But know just how far you're prepared to go. You see, I sense that they may have more on their mind than you do. Have fun and enjoy the attention, but don't get in over your head!
Today you need to try to see the world around you through the eyes of a child. Do your best to reconnect with the lens through which you once beheld the innocence and magic of your surroundings. In short, don't explain everything through logic and reason. Allow there to be mystery. Trust me, letting yourself go will lead to some pretty amazing inspiration!
Take a long, hard look at what you have to hand. You see, I sense that you don't need anything more than what you already have available. So, consider what you've got to work with and ask yourself what you could do with it. It's a day when it's all about recycling and re-purposing. In short, connect with the alchemist in your soul!
You're at a very creative point in your life. And it would be easy for you to become overly protective of what you're metaphorically and symbolically giving birth to. But I sense you should be working on allowing it to go its own way and do what it will. In other words, make sure that you're stepping back at the appropriate point to allow what will be to be!
This Wednesday you should put down your to-do list. You see, I sense that you should connect with the who of your world and less with the what. Try to remember that it's not about accumulating the most toys in life. Don't let yourself forget that it's the people around you and your relationships to them that will bring you true happiness!
Whatever has not been moving in your life will begin to show life this Wednesday. And you'll want to make sure that you're not caught off guard. You see, it could go from zero to sixty lickety-split. If I were you, I'd keep my diary clear. It's forecast to be one of those get-ready-get-set-go scenarios!
There are days to forge ahead. And then, there are days to allow yourself to coast. This Wednesday is much more the latter than the former. So, take some time off and connect with what you're feeling. Remember, if you don't know why you're doing what you're doing, then there's something wrong!
This isn't a time for making new commitments or for locking yourself into any particular path. You see, you're at a point where you need to be free. Allow yourself to try this and that - to mix and match. Soon enough you'll be ready to sign on the dotted line. But there's no need to rush into such decisions today!