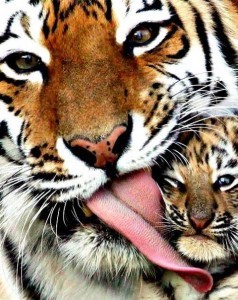 Your Daily Horoscope
To empower you for the day ahead!
By Alan Bridges
Thursday 3 September 2015
It's a day to commit to clearing out what you no longer need. Make sure that you're not holding on to something in your life that should have been released a long, long time ago. There's nothing to be gained by delaying this healing. To be sure, you're ready to draw a line under that chapter in your life. Prepare to move forward liberated!
Just because you have done something doesn't mean that you have to carry on doing it forever. What I'm getting at is that at this point in your life no-one can pull your strings - unless you allow them. Consider where you have given your power. And then, prepare to take it back. You have to admit that life is a whole lot easier when you're the one in the driver's seat!
To be sure, you're not a neophyte in the situation you're in. You've been here before. You know what you're doing. But I wonder if you aren't operating a bit too much in auto-pilot mode. You see, it's a case of needing to benefit from your experience and not allowing yourself to be a slave to it. If you need to make adjustments, then make them - without delay!
Things aren't quite what they seem today. In other words, I sense that you could proceed without appreciating just how complex the situation you're in has become. So, give yourself some time. Step back and look at it as well as at those who are participating in it from every angle you can think of. You see, it's important that you realise that there's more than meets the eye!
There's going to be a lot of talking this Thursday. And according to what I'm sensing, not all of it will be truthful - although some of it could bring about a good chuckle or two. What's key is that you don't fall for it - hook, line and sinker. Let the words wash over you. You see, I sense that someone is trying to dazzle you. Have fun but don't get taken for a ride!
It would be tempting to start over or to wipe the slate clean. But I'm here to tell you that going back to square one will not help you. Instead, work with what you've got and where you are - right now. The name of the game today is mixing and matching. Trust me, it's all about getting the proportion right. With a little bit of this and a pinch of that, you'll be on your way!
Try to appreciate just how much you have grown in a relatively short time. You see, I don't sense that you quite realise that you're not the person you used to be. You have matured. You have developed. So, allow yourself to do things in the way that the new you would do them. Now's not the time for going through the motions!
You may find that you're not on the same wave length as someone close to you today. It's like you'll be talking at cross-purposes. Well, I don't feel that raising the volume or even taking it from the top will do any good. What I recommend is letting them do most of the talking. You see, it's more a case of them feeling that they've not been heard!
A situation you're in or a project that you've been working on is likely going to be coming to an end soon. This is a good thing. It's that it has reached its natural conclusion. So, don't try to carry on as you have been. Instead, celebrate your job well done and prepare to move on. That's right, it's time to think about what you'll do next!
According to what I'm sensing, you would like to get closer to someone who is already close to you. But that's not going to be possible unless you open up. That's right, the next move must be yours to take. So, consider whether you're ready to drop those barriers. My intuitive sense is telling me that it really is the only way. Think about it - it's up to you!
Life is going to seem a bit more of a struggle today. And this should be telling you something. It's not that you're doing anything wrong. It's more a case of you needing to appreciate the message that your body is telling you. It's time to slow down - not press on. Allow yourself a day of coasting. Trust me, it will do you a world of good!
This is going to be a day that will feel like a breath of fresh air. To be sure, you're going to be seeing the world around you in a whole new light. In fact, according to what I'm sensing, you wouldn't have thought that such an improvement in your disposition would have been possible only a few days ago. Well, like they say - what a difference a day makes!
Read more of Alan Bridges' insights at http://www.alanbridges.com