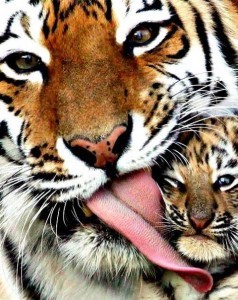 Your Daily Horoscope
To empower you for the day ahead!
By Alan Bridges
Friday 27 November 2015
Today will afford you a fresh perspective on your home life. And yes, there are some changes to be made there. It would seem that not everyone is appreciating where the other is coming from. Improving the channels of communication should be your number one priority right now. If you ask me, you can't beat a face-to-face discussion in such instances. Don't worry about having that talk; not having it is what should make you anxious!
A certain relationship in your life is about to move to the next level. It's as though you two are seeing eye-to-eye as you've not done in a very long time - if ever. And you should mark this occasion by sharing what you're feeling in your heart. Revealing your emotions will help foster a bond that will truly stand the test of time. It might throw you at first as you are navigating uncharted waters. But I sense that soon enough it will be smooth sailing!
Things are going to slow down today. And as such, you shouldn't try to do too much. There are times for action; and then there are times for talking. This is your chance for an exchange of views that won't just be interesting - it's going to be absolutely hilarious. Don't prejudge what you know who has to say. Trust me, given a chance, they will have you questioning whether you heard them correctly. To be sure, it'll be a hoot!
An opportunity for travel is coming up for you. And it could be somewhat daunting. That's right, it's like you're not exactly sure whether you should RSVP in the affirmative or not. Well, don't give it a second thought. This is just the sort of adventure that you should be embracing right now. It's not so much about where this leads as it is about your willingness to take a chance. If you ask me, you should simply throw caution to the wind!
You've been doing what you needed to do to keep the peace. But there's only so far that you can go - that you should go - before you start to feel that you're getting short-changed in some way. So, make this Friday the day when you start to act in your best interests. Believe you me, there's nothing wrong in letting yourself be just that wee bit selfish - especially when it's what's required to ensure that you get your fair share!
What's going on today will be anything but clear. In fact, at times it may seem like you've been swept into the pages of a mystery novel. The main thing is that you don't make any decisions or react with any over-the-top gestures. Simply be as alert as possible and observe all that is taking place. It's like you're the detective in this story and it's going to be up to you to identify the pieces of that puzzle and then fit them together accordingly!
You seem rather set on doing what you want to do this Friday. And while I'm not here to stand in loco parentis and wag my finger at you, I do feel that you're not making a choice that is based on your own free will. It's rather like you're opting for the easy way out. This is the path of least resistance and it often leads directly to bad habits. Watch yourself. Don't let yourself do anything that you could regret. Sometimes life is difficult. Don't sweat it. Believe you me, it's nothing that you cannot handle. Be strong!
Things won't be moving as quickly as yesterday. And you will find yourself thinking and reflecting. But I don't sense that you're as objective and impartial as you might initially believe. You see, I sense that you're being far, far too hard on yourself. It's like you're ready to conclude that a certain situation hasn't panned out. Don't even entertain the possibility of not carrying on. Instead, let today be the day that you feel the call to arms. Redouble your efforts and reconnect with the tenacity within your soul!
Someone has said that they would do something. And yet, you don't seem to have that much confidence that they will do as they promised. Well, following up or looking over their shoulder will only strain relations between you and them. So, don't even consider it - let it go. Instead, keep telling yourself that they deserve an opportunity to prove just how responsible they can be. Remember, people can and do change. Don't deny you know who just that opportunity!
There's a lot to do today. And you'll want to bounce out of bed the second the alarm sounds to get a jump on that list of yours. It won't be easy. And I also have to say that it won't be the most exciting day. But when all is done and dusted, you will be able to relax with the knowledge that you delivered the goods. You shouldn't underestimate your ability to face a challenge - stare it in the face - and then overcome it. It truly is an admirable quality to possess!
It's a day to consider the state of your life. What I mean is that you need to take a long, hard look around you and assess how neat and tidy the environment you're living, working and even playing in is. There are people who can thrive no matter the setting. But let's face it, that's just not who you are. So, identify what needs to be done to rectify the situation. To get you started, remember that every thing has its place and every place has its thing!
It's a day to relax. You have worked hard and what you have set in motion needs time to begin to move under its own steam. I've got a good feeling about what you have started. That ship will soon be sailing into port. So, let your thinking transition to what you'll do next. Here's a hint - you need a partner. Collaborative efforts will be highlighted going forward. If you ask me, now's the perfect moment to begin interviewing candidates!
Read more of Alan Bridges' insights at http://www.alanbridges.com