Venus Retrograde throws us all for a loop until Sept 6. Venus rules love and she is bringing past loves back into our lives. Lovers, chums, enemies, exes, but also former contracts, past goals, old compulsive behaviors… depending on where she is in your chart. Combined with Friday's full truth, full Moon it all comes out now. For every sign, a unique kerfluffle!
Aries, Aries Rising:
Venus Retrograde in your sixth house of duties had you panicked like Cinderella at midnight – not enough time! But Friday, July 31, Venus slips back into your fun fifth house of love and creation, and your passion and full on performance return. In your fellow fire sign of Leo, you can't help but feel yourself again, relax…and weep with release.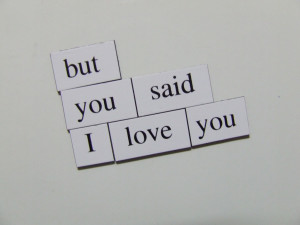 Taurus, Taurus Rising
: Loves and lovers and school chums from the past have been rising from the grave and giving you romantic chills! but Friday, July 31 Venus slips back into your pad and property house, and this is where you focus your attention all the way until October 8. Concern with your male authority figures, but overall good to get practical again. You need to settle down to make money!
Gemini, Gemini Rising:
As ever you are worried about home and family, and feeling you can't do much about it – but only for one more day! Friday, July 31, Venus slips into your third house and you're back to communicating as only you know how, debating and joking, particularly with cousins and sibling-types of old. Short trips around your neighborhood are exactly what the doctor ordered.
Cancer, Cancer Rising:
A little obsession with annoying neighbors along with nostalgia about past family goes a long way, and you know to cut if off after Friday, July 31 when Venus slips into your second  house of finance and it's time to think money again and about how much you are worth. It's certainly more than you are being paid; you know THAT. So time to correct it.
Leo, Leo Rising:
Worry about old debts and what's owed ceases completely after Friday, July 31 when Venus slips into YOUR sign and the spotlight is on you and how you look and how you – also – used to look. Lots of talk about launching you further into the public…enjoy and review what you most want for best results. Concentrate on not only your appearance but also on your manners and your graciousness.
Virgo, Virgo Rising:
The pressure is off you and onto how you want to spend your quiet time after Friday, July 31. A getaway is just what you need, and you might be thinking of making one more permanent. Which is a good idea! Far from the madding crowd is just what you need now. You who have given everything to everyone FOREVER. Take some time out and begin that book you've always wanted to write.
Libra, Libra Rising:
Your ruler's retrograde in your unconscious house has made sleep difficult and dreams SO powerful and you feared losing your mind – NOT! Friday, July 31, your Venus slips into Leo, your eleventh house of friends and professional community and, after feeling unsupported, their good faith is JUST what you need. Now you know to never give your friendship away to the undeserving again. A best friend saves the day, restoring you.
Scorpio, Scorpio Rising:
Old school / professional friends and loves have been making some painful waves but now it's time to concentrate on your life path again: what on earth you're here for. Your career and ambitions, and a lot of ancient stuff you never got around to doing, even acknowledging. No one's going to do it for you, Scorpio, but a lot of people will bring back best parts of you, with your unique talents. And for this: express gratitude.
Sagittarius, Sagittarius Rising:
From past career resolve to freedom! Venus retrograde opens the way, sliding back into your ninth house of exploration and feeling the wind in your sails after Friday, July 31. Honestly, you wouldn't have it any other way. Tired of calming down neurotic loved ones, you turn to your own wishes again, and it's a good thing, long neglected. Bravo, Sag!
Capricorn, Capricorn Rising:
You've had the break you so desperately needed and now it's back to how you deal with the others, particularly in terms of property settlements and money with family (or your company). After Friday, July 31, you are back in the saddle and you find you can ask for more, a positive development. Venus retrograde in your eighth house until October 8 also brings SEX, so get prepared.
Aquarius, Aquarius Rising:
From worrying about monies with others to pure relating again, who wouldn't appreciate that? You've had enough of the legality of joined finances, leases and lawyers, and after Friday, July 31, it's time to live and love again. Thank goodness you can get away and remember how it feels to be ALIVE. All you've been doing is playing the good, successful citizen, and how exhausting is that?
Pisces, Pisces Rising:
Relationships have demanded a lot of your time and energy, and after Friday, July 31, you are allowed to go back to concentrating on what you need to do in your life. All the way until October 8! This is great news as you do feel like getting back to work and hum drum daily chores as opposed to insane friends' dramas.  Pets and lovers are also asking for your pure love and you are more than happy to give this.