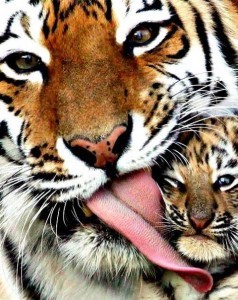 Your Daily Horoscope
To empower you for the day ahead!
By Alan Bridges
Friday 6 May 2016
This Friday you will find yourself in the position of guiding someone who is precisely where you've been. Indeed, you've been there and done that. If you had the time, you could have written a best-seller about it - something to think about sooner rather than later. But today it's all about your new student. Be gentle. They have the drive but won't be as quick on the uptake as you were. To be sure, few are as sharp as you were then or as wise as you are now. For more guidance, I'm here to guide you during a Coaching Session!
You need to remind yourself that life is a dance. There's a continual exchange of energies that needs to take place - and that needs to be honoured. Make sure that you have the balance right - not with just one relationship but with all of them across the board. Make sure that you're giving as well as taking. It's all got to be fair and equitable - to everyone involved. To find out more about what you need right now, I would suggest a Telephone Reading!
This Friday it would be easy to forget that you're part of a team. But you shouldn't lose sight that you're far from being in a position of being on your own. There are people who depend on you and upon whom you depend. Don't let yourself go too far out on any limbs today. Like it or not, this is a time when you need to play it safe - and by safe I mean conventional. Come on, honouring tradition isn't that difficult. To understand your position better, I would suggest a Life Reading!
It's not just about going on and on and on. You need to make sure that you're climbing upwards. That's right, it's time to assess your advancement of late. Ask yourself how you feel about your recent development and progress. Don't be satisfied simply because you feel you should be. No-one will accuse you of being greedy if you want more. In fact, I would be surprised if you didn't. Tap into your inner reserves of ambition. The sky really is the limit. How high could you go? Let me share what I sense during a Telephone Reading!
You're going to have to grab the bull by the horns this Friday. That's right, nothing is going to happen unless and until you get moving. If you ask me, you are something of the spark that will fire things up. It really does seem like you're the only person who appreciates the implications of the timetable. Well, don't sit back. Step up to the podium and issue the rallying cries. For more insights and guidance, I recommend a Telephone Reading for you!
An opportunity will be dangled in front of you like a carrot. And from what I'm sensing it will be more than a little tempting. But you shouldn't sign anything - not just yet. You see, I sense that you don't quite have the full picture. Start asking questions - even if you don't have any - make some up. The more discussion that takes place the greater the chances that you'll realise that more will be required of you than has been stated so far. Trust me, your due diligence will save the day. And for my intuitive take on the matter, I recommend a Telephone Reading!
It would be easy to assume that you know who will do as they have said. But I wouldn't bank on it. You see, they are likely going to be shooting off into a new direction. And unless you act quickly, you could find yourself holding the proverbial bag. It's not about trying to rein them in. You just need to make sure that you're not overly exposed. Don't let someone else's recklessness jeopardise what you have worked so hard for. For more insights into what you should be focused on, I suggest a Life Reading!
I sense that someone is going to want your assistance this Friday. And while lending a hand is something that you of course would be happy to do, I sense that they are going to be keen for you to do more than that. In other words, you should consider establishing some ground rules sooner rather than later. Once you've started out, it will be difficult to shift those goalposts. Get it all agreed - in writing - before you get under way. Let me share what else I sense during a Telephone Reading!
You are going to be in the position of seeing what others are missing. And the problem that is as clear as day to you will be completely invisible to everyone else. To be sure, you will have something of an uphill battle on your hands. And you may get labelled a Chicken-Little. But you have never shied away from doing the right thing and you shouldn't start now. For more intuitive advice and guidance on how to handle such situations, I recommend a Coaching Session!
You will appreciate what someone else needs this Friday. And assisting them in a public way could lead them to feeling somewhat embarrassed. So, I encourage you to do a good deed - when they aren't looking. It's not about getting credit or laying claim to your work in this instance. On the contrary, it's about doing something that will improve the plight of a fellow human being - one who is not far from being in dire straits. For more intuitive insights, treat yourself to a Telephone Reading!
It would be very easy to fly off the handle this Friday. That's right, emotions and tension will be riding high. And I'm sensing that it could reach the boiling point with little - if any - warning. And so, you are going to need to keep yourself on something of a short rein today. Keeping your cool right now is imperative. An outburst - especially a public one - will be costly. When it gets to be too much, take a break and regain your composure. If you do, you'll be so glad you did. For more techniques and tools to handle such a situation, I recommend a Coaching Session!
There's quite a bit that needs to be accomplished - and it needs to be done without delay. You know it; the other people around you know it. And unless you act with determination as well as with alacrity, you could find yourself being questioned at best - and sidelined at worst. So, step to it. Don't put yourself in the firing line just because you're having a slow start to the day. To get a better understanding of the wider context, I recommend a Life Reading!