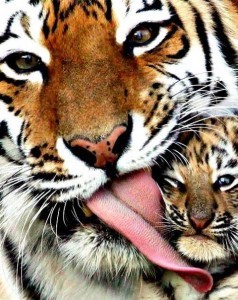 Your Daily Horoscope
To empower you for the day ahead!
By Alan Bridges
Saturday 6 / Sunday 7 February 2016
There's no rush this weekend. You give yourself permission to take things a little - no, make that a lot - slower. You see, someone close to you is about to change their mind. And so, if you were to try to get a jump on things by being incredibly efficient, you might well find yourself having to start all over again. Let's face it, you really could do with a couple of days kicking back and chillaxing right about now!
So very many things are going to appear to be up in the air this weekend. You'll likely find yourself scratching your head and then rubbing your eyes as precious little will be making much sense. But you must, must, must remember that this has nothing to do with you. You've done nothing wrong. So, take it easy yourself. Just hang in there and things will settle back down next week. Until then, take it one step at a time!
This weekend you should take all the tasks and chores that you usually assign yourself and put them on the back burner. What you need to be spending time on over the next two days is the key relationships in your life. Reach out and reconnect. It's important now and again to re-establish the bonds that mean the most to us. Your actions will lead to a meeting of hearts and some very interesting - in a good way - news!
Step back this weekend and look at what you've done of late. And then, ask yourself why you did it. You see, I sense that you could be going through the motions a wee bit too much. If you ask me, you could do with reasserting your independence. It's time to remind the world that you are the master of your fate and it's you who calls the shots in your life. You can begin by committing to have more fun!
It may well feel like you're headed for relationship trouble. You and you know who aren't exactly going to be seeing eye to eye. But that's no reason to assume that your best times are behind you. I feel that this is something that you can overcome. Don't let it become anything more than it is - a mere bump in the road. How do you do that? By keeping the channels of communication open, that's how!
The people around you this weekend are going to find it hard to make up their minds. They'll consider this and debate that. But when it comes down to it, you can bet that they'll still be sitting exactly where they are come Monday. You clearly want something different. Your soul is longing to venture beyond your comfort zone. Feel free to go solo for a while. You could do with reminding yourself of what you're capable of on your own!
You're in a very good position this weekend. Things indeed are looking up for you. And whether you appreciate it or not, shifts are taking place behind the scenes that will leave you in good stead for what you've been contemplating doing. But you must remember that you can sit and think and mull it over for only so long. I feel the time has come for you to put a stake in the ground. Go ahead, make that announcement!
This weekend you're going to be seeing things differently - and boy oh boy do I mean differently. Just like that, you'll be able to cut through the extraneous stuff that had clouded the key issues in your life. And just like that, I sense that you'll realise that there's some pruning to do. That's right, grab your secateurs and cut back and cut out of your life that which will restrict the growth spurt that you yourself must be sensing is on its way!
This weekend you need to stop for a second so that you can begin to take stock of the wider context of what's happening in your life. You see, you're being given a second chance of sorts. And while you're so busy taking care of everyone else's needs - and I'll add doing a great job of it - you really must start doing more for yourself. Spend these next two days remembering the dream that you put on a shelf. Trust me, it's time to dust it off and reconnect with it!
This weekend you are going to have a chance to spend some time with people who can help you. And yet, they might not immediately seem like they're in the position to do so. Well, believe you me, they are. All you have to do is extend your hand and lead with a smile. Go on a charm offensive. You'll soon discover their still waters run deep - very deep. It's going to get very interesting in your life!
This weekend you have an opportunity to step away from all that has been dictating your life of late. And yes, I am referring to your career. To be sure, you've barely come up for air. But now you have some time to catch your breath. Don't give yourself anything taxing to do right now. Trust me, you could really benefit from two days of doing what you want to do and only what you want to do - even if that means doing nothing at all!
Love is certainly in the air for you this weekend. That's right, you'll have an opportunity - if you're open to it - for a new relationship. And I'm sensing that it's all going to start with someone engaging in some rather zany antics in an effort to catch your attention. You might say that it's not going to be your classic flirting. And believe you me, flirting it is. Relax and let yourself see where it will go!
Read more of Alan Bridges' insights at http://www.alanbridges.com