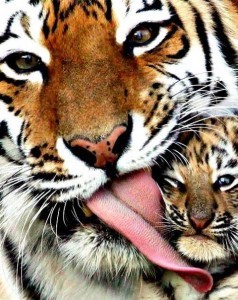 Your Daily Horoscope
To empower you for the day ahead!
By Alan Bridges
Saturday 28 / Sunday 29 May 2016
By all accounts, this is going to be a rather lively weekend. Don't expect to get much sleep or even rest for that matter. You see, I'm sensing that there's a little chaos coming your way. It will be blustery more than usual. But perhaps this is just what you need. Sometimes we have to give in and go with the flow to appreciate that our comfort zone - while comfortable - had been growing a bit stale. In short, embrace the freshness that is arriving. And to find out what this will bring in more detail, I recommend a Life Reading for you!
It would be easy to put yourself under considerable pressure this weekend. From what I'm sensing, it's as though you will feel the need to be an expert in something where you are so very clearly a mere amateur. But you mustn't do this as it will only frustrate you and cause you to become unnecessarily anxious. Instead, take your time and let it be known that you're having a jolly good go. See what you can do when you give yourself the freedom to be creative. I don't sense that you'll be dissatisfied. For more insights as to where this could lead you, I recommend a Telephone Reading for you!
It's time to get strict with yourself. Like it or not, you need to face facts that it's just all too easy to overindulge at the moment. So, make this a weekend of establishing boundaries. Don't be afraid of drawing a line or two in the sand. Now, so that there are no misunderstandings, I'm suggesting that you are firm with yourself. It's about self-discipline. Believe you me, when others get a glimpse of what you're up to, they will simply fall into line as well. As to how you put this limit in place, let's get a Coaching Session in the diary!
This weekend you should consider the wider implications of whatever it is that you're doing. You see, there are choices you are on the cusp of making. But as with so very many things in life, these choices will bring consequences - some of which may be unintended. My advice isn't to walk blindly into whatever comes your way after the fact. Instead, spend a bit of time considering the ins and outs. In short, a bit of what-if scenario assessment is called for. And to get my intuitive take on this and more, let's schedule a Telephone Reading for you!
You're going to be in a very sensitive and a very emotional mood this weekend. And it will be you who is picking up on the undercurrents of what's really taking place wherever you happen to be. To be sure, your intuitive antennae will be fully extended. And what you sense and perceive will be incredibly and amazingly accurate. But that doesn't mean that you should shout it to the world. After all, some secrets should remain secret. Prepare to use your discretion appropriately. And to learn more about how to decipher and decode your impressions, I suggest you enrol in my one-on-one Intuitive Development Training!
You could well find yourself at something of an emotional crossroads this weekend. And I wouldn't be surprised if you don't feel that there's nothing to do but stop and wait until you figure this one out. But trust me, giving into any paralysis by analysis won't do even an iota of good. Instead, you need to give yourself a break. You see, you already know what to do. You simply need to tune into your heart and let it lead the way. If you do, all will be as it should be. Let me guide you forward in a Coaching Session!
This weekend you are likely going to find yourself having to dig a bit deeper into your pocket than you had previously expected. That's right, I'm sensing that you'll realise that you will have to pay more for something than you had thought. Well, it would be easy to say no and to walk away. But would that get you what you want in the end? I'm not so sure. My advice is to treat this as the investment it really is. Assess it in terms of the likelihood of you getting the return you're seeking. For my intuitive take on this, I recommend we delve into it during a Telephone Reading!
It's as though the sun will be shining down on you this weekend. That's right, it's as though life and all that you do will be warm - if not actually charmed in some way. But I don't sense that this has anything to do with the universe as much as it does with you. What I'm getting at is that you seem to be beaming - to be radiating. There's a self-confidence that is building up from within you. To be sure, you're becoming self-empowered and it's simply beautiful. Where will this lead? Get a Life Reading and I'll share what I'm sensing!
This weekend I encourage you to watch what you're doing as you're doing it. You see, I sense that you will be busy. It's not that you're going to be lounging around. On the contrary, wherever you are, there will be something of a whirlwind of activity. And yet, I cannot help but feel that you're mistaking mere activity for productivity. What I'm getting at is that you need to make sure that you're not simply moving things from one pile to the next; you need to be bringing each and every task to its full and proper conclusion. How do you do this effectively, practically and energetically? Well, that's just the sort of thing that we could cover during a Coaching Session!
It's easy in life - especially these days - to adopt a what's-in-it-for-me approach. But I'm not so sure that what you're about to do would benefit from such a standpoint. Instead, you should see that you're poised to do something very nice indeed to someone close to you. Let that be where your motivation begins and ends. You don't need anything in return. In fact, doing this good deed anonymously might just be your best move. For more insights and guidance, let's get a Telephone Reading in the diary!
This weekend you are likely to find yourself searching. But what exactly are you looking for? Well, I have to say that it depends. Identifying where this motivation is coming from is the key to what's taking place. You see, it's more like you're on something of a quest. My advice would be to listen up and heed the call that is coming through loud and clear from deep within yourself. Get up and out. You only have to follow your nose. Where it would lead you is precisely what I'll share with you in a Life Reading!
It's time to think about where you live this weekend. That's right, it's time to do something - something constructive I will add - to your domestic arrangements. For some of you, this will entail a spring clean. For others, a spot of redecoration will be in order. And for still others of you, it will be time to face facts that only a relocation will do. No matter which category you find yourself in, you need to take steps to ensure that your house is a home. Don't worry you don't have to grapple with this by yourself - I'm here to share what I sense intuitively and to advise you as you go forward - in a Coaching Session!