As you jet off to your next adventure, take a deep breath. May will be a successful, albeit grumpy, month, due to your planet Mercury going retrograde May 10 to June 3. On the same day your planet goes retrograde, lucky Jupiter moves into your eighth house.
So the financials end up great! And, interestingly, your vision also sharpens. Especially when you look at tricky situations.
I say tricky because sometimes you must prepared to sometimes dance backwards (retro) to achieve your goals. In other words, it's not all straightforward. It's like a chess game. Sometimes you have to sacrifice a bishop, even your queen, to win the game. Lose the battle, win the war kind of thing.
Pallas is the asteroid that rules wisdom and choosing your battles, and is currently making you question a matter of shared resources, pooling together with another with whom you are close and/or intimate. Pallas is born from Jupiter's head, and is Jupiter's favorite child, her power is second only to her father.
Thus, next to the planet of luck, Jupiter, she has the greatest power in the entire pantheon. And until Sunday, May 1, she will be in your eighth house delivering her final kick before she moves into your ninth house. Use this final kick wisely. Many horoscopes totally ignore her. Go figure. She represents creativity, initiative, planning, cunning, and strategy.
Giver of the olive branch (to Athens), Pallas Athena prefers diplomacy to conflict. BUT she leads her warriors into battle when necessary AND she's the goddess of carpenters. Legend says she's the one who helped create the Trojan Horse.
Talk about planning and strategy in battle! That huge wooden horse which so delighted and intrigued the enemy they allowed it into their city. And we know what happened next…
Through the end of May – and this is very, very important, Virgo! – you seem to be learning the final lesson you need to learn about opening your mind to other approaches, and other ways of thinking. Which is the whole essence of the thing. Thinking outside the box. Thinking outside yourself, in that same old, same old way.
The support for this is astounding. For in your ninth house you have:
Shining powerhouse Sun
Solar eclipse new Taurus Moon Saturday, April 30
Your ruler brilliant wordsy Mercury (in and out, retrograde and direct)
Revolutionary Uranus
Wise Pallas as of Sunday, May 1
And your ninth house, traditionally ruled by adventurous Sagittarius, rules:
Mind expansion
Education
Travel, often international
Broader horizons
Far away
Foreign countries
Other languages
Outer Space
Philosophy
Schools, centers of religion, centers of law
Law
Religion
Faith
Publishing
E-Books and magazines
Gurus
You have stunning possibilities in these areas. You will be persuasive and charismatic, at your most charming this May.
The excellent news is that, with some good cunning (think how the Trojan horse got let into the city) and some sharp insights from others, and with having absolutely reached your limit – as in I can't take this a second longer – you get it. You have your strategy.
You tricked your greatest opponent (and this could very well be a part of you (that has allowed this horrible situation to continue for as long as it has) and you win your war. You take over the enemy city.
And Pallas Athena will leave and take her Trojan Horse into your ninth house of travel, international, and education. Which is where you are next going to learn how to be cunning and brilliant and come up with a disguised strategy to do what you need to do there.
Sometimes, it can mean getting out of your own way. Sometimes it means tricking yourself. As in tricking an ancient behavior or hidden psychology that makes you do stuff that isn't good for you or doesn't make you happy. (This has often been called therapy!)
This will be your strongest point of healing, sweet Virgo, over the next year.
What are your strategies for taking care of yourself here? How do you go after what you want? How do you handle the challenges? Can you learn to use peaceful ways or do you need to go to battle? What form will your Trojan Horse take? And whom do you have to trick? (It is most often old behavioral parts of ourselves. Nasty habits.)
Remember: you have Pallas Athena's spectacular wisdom, strength, cunning, and will to help you heal this. And when you have, your sense of power and achievement — and happiness — will be extraordinary and triumphant.
And you will do it, Virgo. I know you will.
Now, right after this – it's an action-packed month, I'm telling you! – on Monday, May 16, you have a second eclipse – a lunar eclipse full Scorpio Moon in your third house of communications and the internet. Meaning you're going to have to say, and maybe write, some stuff that weekend. Particularly involving, or to, siblings and sibling-like friends (the ones you roll your eyes over, and bicker familiarly with, as you do with siblings), and neighbors.
For those of you who have been hesitating in your communications — whether it be with your neighbors or in your own work or with siblings — this indicates an end to this block.
Sweet Virgo, don't toss this one off. Patience is required here, real, solid waiting-it-out for the human condition. What you do at this time will change your life forever.
Whatever you do this fateful weekend – is there a major home change involving a partner? –  you will find yourself doing a LOT OF. So, plan your actions and energy carefully. It's like a magic spell, Virgo! It's not like – it IS. If you want to spend all week defrosting the fridge, fighting with friends or neighbors, or other uninspired activities, that's your choice.
Remember to look up at the night sky on Monday, May 16. The eclipse and full Scorpio Moon will give you a beautiful insight into a new way of healing through your communications. The Moon will be brilliant and what you receive from it, even more so. It's a practical insight (as befitting Virgo), it will make you feel much better – as in, it WORKS – and it will save you money.
Let's go again to your third house for a clue. A talk and a short trip going back to February is coming up for renewal — renew it! This is where – as the saying goes – the money is.
After a long underworld winter, this is your time of psychological renewal, dear Virgo.
Those of you who have been seeking a bit of solitude have been rewarded by a nice home in which to bury your head.
And a person will surprise you this May.
Get your psychic seat belt on and prepare your gut instincts for all they are worth.
And have no doubts about your career! You are actually being seen in a better light than you thought. A wonderful, shining, beautiful light.
Keep worry down to a minimum — get thee to a meditation class NOW! — and you will see sparkling results.
The real gold lies in your feminine power (even if you're a man): your strong, instinctual, internal, psychic, nurturing, self. Trust your instincts and intuitions this month, whatever opposite external messages you may receive.
As for that surprising relationship?
Borges famously wrote, " Love is only the beginning of a terror we can barely endure."
Look at how your life has turned, according to what and whom you've loved. Now is a great summoning up of how far your courage and convictions have taken you.
Feel proud, Virgo, for the path has not always been straight — nor clear.
You have been brave and gone where many people fear to tread…
Now the important step is in your OWN self-healing. You have given to others like there is no tomorrow.
Give yourself little breaks now. Do what you want. Spend a day with someone who gives you delight. Take a walk by the river or in the park or under some trees.
Thus, what may look like a quagmire of unexpected emotions and surprising links to the past will actually turn into a lovely, caring time.
For YOU, Virgo!
Don't you deserve it?
Answer: Yes you do.
Are you ready for your own reading, Virgo?
For your reading with me by phone, click here to email my assistant Viola, or call:  viola@madalynaslan.com / 212-631-5844.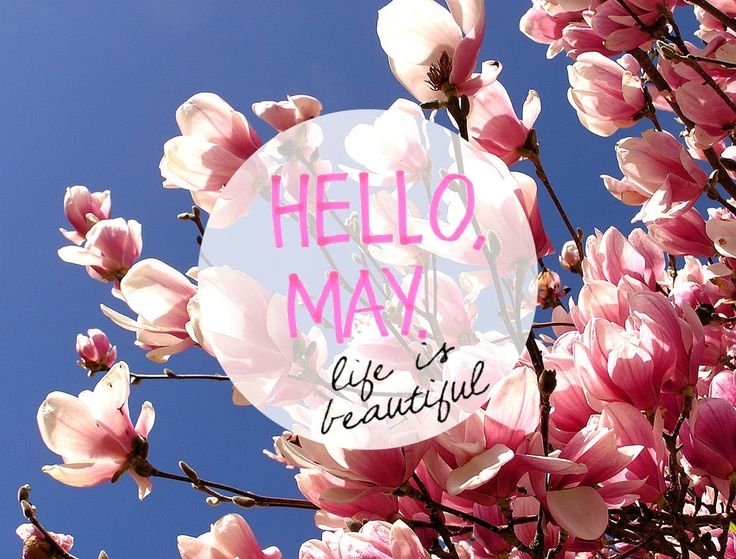 Come queen of months in company
Wi all thy merry minstrelsy
The restless cuckoo absent long
And twittering swallows chimney song …
— May by John Clare
YOUR DESTINY DAYS  Virgo Sun, Virgo Rising, and Virgo Jupiter, your destined times are:
(EST) Monday, May 9 after 6:53pm; all of Tuesday, May 10; all of Wednesday, May 11; until 2:34am on Thursday, May 12.
I look forward to our talking again. So you don't miss my helpful wisdom, articulation of what you're going through (and what to do about it), insight and meditations, please stay in touch via my options below. CREDIT CARDS now accepted in addition to PayPal.
The price for membership is $6.95 now.
This is a one time payment for one month of access to the horoscopes.
The price for membership is $19.95 now.
This is a one time payment for three months of access to the horoscopes.
The price for membership is $49.00 now.
This is a one time payment for one year of access to the horoscopes.
This is a monthly recurring membership, meaning that you will be charged every month until you cancel your membership through the website. If you do not wish to be charged monthly please choose one of the single payment options.
Still unsure? Read some reviews to see what Madalyn's clients rave about! And check out Madalyn's appearances in the press.