Under the full Leo Moon this Thursday, January 28, a brilliant idea comes to you, and a start-up is completed. All is forgiven if you act a bit looney. Looney from lunatic, from lunar, which means moon. Full Moon and lunacy considered synonymous. Your mind will run like this, the fat moon in your twelfth house of the unconscious. Trying to figure out things, trying to fix things. That's what you do.
But Congratulations. You're coming into a very exciting and expansive period in your life, precisely because you've scored such a brilliant victory in home and property. There's a lot of clearing and moving forward, Virgo, and you're ready for it. You're psychic during this month of February, and you perform your work with a kind of magic and grace and relief. It will feel like the easiest month you've had in a long time – because the road will be so clear.
What a relief!
Follow all your daily rituals. A strong immune system is supported by routine. Make your rituals and routines sacred, and do them every day.
You have awesome outcomes from your work this February, particularly in the second half of the month. Recognition that has been withheld finally comes flooding through.
Let the universe work its magic in rewarding you for all your hard work. In fact, it would be best if you just stepped back, stopped revising and fixing everything, and let fate take its course. Because it's a good one.
Those of you not working due to Covid are still very busy.
Might I suggest a meditation course to help you calm the monkey mind that can plague you? You want to get out of your own way here for best results. February has long been thought to be the month of expiation and purification. And there is no one more purist than a Virgo. So I am happy to see that you will be finally allowing yourself to have more pure fun, more pure pleasure, and more pure passion.
Bravo, brave Virgo! You are in your element, and it is a joy to see.
On another note entirely, romantic love seems to have been confusing forever. You're ready to receive the answer because you've faced unbearable challenges, with new restrictions and confinements, and you've learned a lifetime's worth of lessons. You've learned who you are, and what you're made of. You've learned to accept your limitations, and to trust your higher goodness. You've soberly considered your place and position in your world, and in the world.
That's a very evolved place to be, and it didn't come without some struggles.
What you have also going on now is truly an expansion of your path – now that you have learned what your path is. And, to reaffirm, as you chose the sign of Virgo as your vehicle in this world, this path is that ruled by your sixth work house, already ruled by Virgo.
Your service in the world, and your service to the world
Your every day routines and rituals
Your health and how you eat
Work, work, work
Chores and domestic duty
The help (good help is so hard to find nowadays)
Your pets
All your work relationships, including those you hire and pay: assistant, accountant, manager, trainer, nutritionist, doctor
Cleaning your house
You have in your sixth house supporting these areas:
Awesome, life-creating Sun
Profitable Jupiter
Your ruler, brilliant thought and word planet Mercury (in retrograde January 30 – February 20)
Beauty Queen Venus as of February 1
A friendly new Aquarius Moon Thursday, February 11
Karmic Saturn
Wise Pallas
Whether your gift is in healing, writing, managing, business, advertising, accounting, performing, or the military, your job is to serve it to the world.
And Valentine's Day brings us back to love…
Do not despair if the way to true love does not seem clear right now.
Speaking of passion I do see you in the grip of one concerning a particular individual. Don't be concerned if mid-month your rationality takes over and you're temporarily freed from those rose-colored glasses that fit so well when you look at this person.
It's simply a matter of your view changing – which it will several times this month. Let it be. Let it flow, and accept change.
Accept that you automatically board a roller coaster when you really like someone.
As your fellow Virgo writer Jorge Luis Borges (born August 24, 1899) said: Love is only the beginning of a terror we can barely endure.
If Virgos ran the world (which they do, but…you know what I mean), the world would be a better place, as Virgos fix and make everything better. But love can't be fixed, and you just need to find a way to enjoy it more now. Tell me how that goes for you, okay Virgo? You need someone beside your object of interest to talk to, and besides, I'd like to hear.
And I'm happy to report that Venus, planet of love, is direct for Valentine's Day. So it will be a good one this year. Finally.
A few words about Mercury retrograde, which is happening all throughout this time from Saturday, January 30 to Saturday, February 20. Because Mercury is your ruler, it affects you doubly. And because it is in Aquarius, technology (which Aquarius rules) will be hit extra hard. All sorts of blips will occur, with your internet, your computer, your phone, et al. Back up and save now as much as you can.
Do not choose this time – January 30 – February 20 – to install anything new – not a good time to launch your new website or any new product – and don't buy another computer to replace your ailing one. (No technology purchases, nor any big purchases like a car, etc.)
Mercury retrograde is, however, an excellent time to spring clean your house, the best time for clearing through clutter, re-organizing your desk, papers, clothes, you name it. And finishing past projects. So, try to get a jump before the new month begins.
Because Mercury retrograde is taking place in your sixth house, it would be a good time to bring back old rituals and routines which worked for you in the past. Backed by so many positive forces, this will be good news. Please – you must utilize these.
With major planets in your sixth house, it really is your everyday routines, your animals and those you take care of, and all your domestic duties that help you most now. Siblings will be helpful. So will be eating right and staying healthy.
Because the planetary family is gathering together in your sixth house – you have a lot to do, but you should take a break – and going toward your seventh house – February will end up being about the perspective you have in your life.
Something comes in to help. Delays and (mostly other people's) craziness cease at home after mid-February.  And at this same time, you start feeling awfully good about yourself. You have worked so hard, so hard, to get where you are, in yourself, in the world, and you must not forget it.
What you will need to do as January ends and February begins is this, dear Virgo: to forgive.
Forgive others. Forgive yourself.
You are very strong and attractive when you do this.
Forgiveness. The best words I've ever seen on this — and as a Virgo, you know words and you treasure good ones — are from Portia to Shylock in Shakespeare's 1600 play, The Merchant of Venice. Read carefully.
This is so beautiful, I feel like crying when I read it.
"The quality of mercy is not strained.
It droppeth as the gentle rain from heaven
Upon the place beneath. It is twice blest:
It blesseth him that gives and him that takes.
Tis mightiest in the mightiest; it becomes
The throned monarch better than his crown.
His scepter shows the force of temporal power,
The attribute to awe and majesty,
Wherein doth sit the dread and fear of kings.
But mercy is above this sceptered sway;
It is enthroned in the hearts of kings;
It is an attribute of God himself;
And earthly power doth then show like God's
When mercy seasons justice."
Isn't that amazing?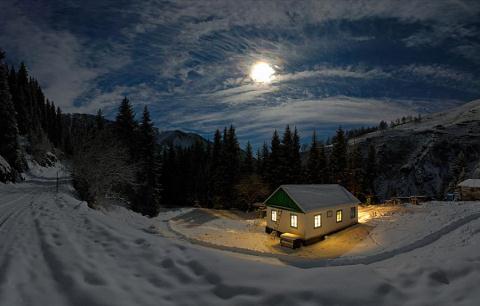 Is it time for your own reading, Virgo?
For your private reading with me by phone, click here to email my assistant Viola, or call  viola@madalynaslan.com / 212-631-5844.
YOUR DESTINY DAYS   Virgo Sun and Virgo Jupiter, your destined times are:
(EST) Saturday, January 30 after 3:02am; all of Sunday, January 31; until 6:25am on Monday, February 1; Friday, February 26 after 12:07pm; all of Saturday, February 27; and Sunday, February 28 until 2:17pm. 
I look forward to our talking again. So you don't miss my helpful wisdom, articulation of what you're going through (and what to do about it), insight and meditations, please stay in touch via my options below. CREDIT CARDS now accepted in addition to PayPal.
The price for membership is $5.95 now.
This is a one time payment for one month of access to the horoscopes.
The price for membership is $14.95 now.
This is a one time payment for three months of access to the horoscopes.
The price for membership is $42.00 now.
This is a one time payment for one year of access to the horoscopes.
This is a monthly recurring membership, meaning that you will be charged every month until you cancel your membership through the website. If you do not wish to be charged monthly please choose one of the single payment options.
Still unsure? Read some reviews to see what Madalyn's clients rave about! And check out Madalyn's appearances in the press.