August is your month for one, love, and two, self-care. You may be feeling exhausted. With the planetary forces in your twelfth house, rest and retreat will be positive for you. Not that you haven't had that with the lockdown, but it certainly hasn't been stress-free. There's been worry about money, for one.
In the love department, it may be likely that the person you are trying to connect with feels the same. Still the other needs to hear this more fully. So why not make it clear and why not now? I advise you to pledge yourself to this friendship and put your heart on the line. You have nothing to lose and everything to gain. Life's a relationship game. It's a great privilege to share with others who are so complementary and compatible.
And free yourself, just for a moment, from work and financial worries. You can't do anything but take some ME time now. Your healing twelfth house is chock full of beneficent planets, and a rest or retreat is just what the doctor ordered. You have got to have more time for yourself.
I see dependent ones crying around you, so they need delicate treatment. (We all need delicate treatment: we are in the middle of a pandemic.) But just say you need some breathing space. And create some private time for yourself. Or go off to an actual Retreat.
For your twelfth house is all about the Inner. The deeply private Inner. Like belly buttons, we all have one. Yours has been sorely wounded and still needs healing. In your twelfth house of closure, ruled by Pisces, you have:
Life-giving, awesome Sun
Brilliant thought-planet Mercury as of Tuesday, July 27
Sexy, powerful Mars
A generous new Leo Moon Sunday, August 8
That's a lot of support for your closure with a past partner with whom you shared or, should I say, gave everything?
You are such a beautiful and deep giver, Virgo.
With a partner now it is very crucial to reach past closure, not to project, to take time away for yourself, and not to say anything defensively out of pride.
Breathe deep, sweet Virgo, breathe deep. Do you know you can detoxify by breathing deeply? Financial gaps with partners are too much, the job thing's killing your stomach, and you need concrete info about future finances. So – please – BREATHE. Plan a beautiful Time Out with old friends. Kick all worry wort ghosts to the curb! Laughter is indeed your best medicine.
So do take a retreat, a short trip if you can, to take care of and heal yourself.
Your closest relationships are built on solid foundations. No need to worry about finances, and no disaster awaits you. You'll be fine, and your loved ones will be content. You've already got it made – just not in the form you expected.
You feel like you've been swimming through so many lost scenarios you're drowning. Breathe deep, sweet Virgo, breathe deep.
All that is ruled by your twelfth house:
Retreats
Rest
Seclusion
Getting in touch with your unconscious
Your imagination
Feeding your psychic gifts
Closure of the past
Psychological renewal
Suffering: your Past and its various complexes
Buried Sorrows: the way you sabotage yourself
All physical inhibitions – including retreats and places of confinement – and your room!
That's all you need to do.
The universe is working out the rest.
You're also going to want to sleep more. It's that time of year, when Sun goes inside and blesses your rest house until it enters your sign August 22. So, relax, your hardest work is over. And you need a break. So let the crazy project go, and focus on yourself.
Know that what you're doing now is the right thing and have no more fear or worry about it.
Express your ideas in writing – they are particularly potent right now.
So hang in there just a couple more weeks.
Health and domestic issues reach resolution as August ends. Thank goodness.
You know the rest of the time, you are here to fulfill your passion for work, and to make it count, and to make it your valuable contribution. But for this month, you are being let off the hook, Virgo – karmically, that is.
Rather than Saturn torturing you, Saturn is bringing you lessons in inner peace. In your sixth house of health and service.
That helper I mentioned in your last horoscope who has come into your life is here to stay, and you can relax.
You may feel a bit of conflict about this, however. The main planetary action is really taking place in your twelfth house – which is all about being behind the scenes.
So you may feel betwixt and betworn between being cast center stage, while preferring to stay in a softly-lit background.
The twelfth house also rules your unconscious and your psychic self. You'll be receiving extraordinary psychic hits this August.
Your impressions of things and people are spot on. Listen to what your gut is telling you.
Especially as it pertains to people around you, or to one person in particular you've been thinking about.
If that one person you've been thinking about does not stop getting thought about – this is your clue. Reach out to this person.
You can trust this now. As opposed to simply worrying about it.
Just think about it – or don't. Just DO.
Use what you get – those extraordinary psychic hits – for love, and also for your creativity. If you are an artist or producer of any kind, this month will be a goldmine for you. You hit pay dirt!
Virgo is the brilliant analyst and fixer-upper of the Zodiac. This August, however, finally allowed to have your own, private life, you can stop being the helpful Busy Bee of the world, and you can let others do the majority of the work!
A life of the mind, along with its wisdoms, is key for you; this is how you make your mark this August.
Everyone's also entitled to a bit of fantasy!
Is it time for your own reading, Virgo?

Welcome to our SUMMER SALE! 20% OFF! (ends September 5.)
For your 20% off reading with me by phone, click here to email my assistant Viola, or call:  viola@madalynaslan.com / 212-631-5844.
YOUR DESTINY DAYS   Virgo Sun and Virgo Jupiter, your destined times are:
(EST) Monday, August 9 after 10:56am; all of Tuesday, August 10; and Wednesday, August 11 until 4:08pm.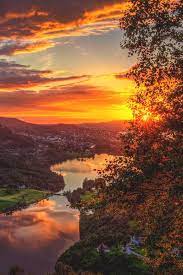 The poem I really LOVE for August, so I want to share it with you, is Dark August by Derek Walcott.
So much rain, so much life like the swollen sky of this black August. My sister, the sun, broods in her yellow room and won't come out.
But the poem for this August, 2021, for you and your horoscope this month, is An August Midnight by Thomas Hardy.
A shaded lamp and a waving blind,
And the beat of a clock from the distant floor.
Brilliant. As are you, my dear Virgo. Happy August!
I look forward to our talking again. So you don't miss my helpful wisdom, articulation of what you're going through (and what to do about it), insight and meditations, please stay in touch via my options below. CREDIT CARDS now accepted in addition to PayPal.
The price for membership is $5.95 now.
This is a one time payment for one month of access to the horoscopes.
The price for membership is $14.95 now.
This is a one time payment for three months of access to the horoscopes.
The price for membership is $42.00 now.
This is a one time payment for one year of access to the horoscopes.
This is a monthly recurring membership, meaning that you will be charged every month until you cancel your membership through the website. If you do not wish to be charged monthly please choose one of the single payment options.
Still unsure? Read some reviews to see what Madalyn's clients rave about! And check out Madalyn's appearances in the press.