Solar eclipse and new Moon in your sign of Taurus April 30, and you get a brand new start. A chance for a do-over. How many times do we get chances for that? It's rare like a fairy tale, but in your case, this whole last week of April and beginning of May it's real enough. Believe it. It will happen unexpectedly, in the form of a miracle. That's Uranus in the middle of Taurus for you.
I know you're tired of hoping and dreaming with no result. Taurus is the sign of results, after all. The world could not go round without Taurus.
This do-over, this manifesting amends if you like, is due to be in your area of relationships, as you have a lunar eclipse full Scorpio Moon Monday, May 16 in your seventh house. Where – or with whom – do you need to make amends? Or in true Venusian style, create beauty and harmony?
You are aching for relationship. For time with the one you love.
Also – a Mad astrological nudge here – better get to it while you still have fortune-producing Jupiter in your eleventh house of friends and professional associates, which lasts only until Tuesday, May 10. For the next 20 days you have the most fantastic luck with friends and allies. Use it!
After this, lucky Jupiter moves into your twelfth house, your most psychic, private, solitary house and blesses your healing and unconscious for the rest of the year. Powerful, but not so social.
This round of Mercury retrograde – Tuesday, May 10 to Friday, June 3 – occurs in both your first house and your second house, zipping back and forth, direct and retrograde. Meaning funds might get held up and it's not the time to sign on the dotted line about anything to do with money, and also that you might not be clearly understood.
Spell everything out, very slowly and clearly in your communications May 10 – June 3. The possibility for miscommunications is rife then.
But, as my darling Virgo friend (the best answers) says: everything is a negotiation.
Remember that as you go through this Mercury retrograde.
Because it is in your sign (and first house) the retrograde will be rather a double whammy for you, so I advise you to take it easy, go Zen, take up meditation if you haven't already. Losing things and not being so much in control can have a wearying effect, as well as give you anxiety.
Sort out your anxiety concerning shared resources and finances with a close one. Fear no more. Speak what is true in your heart and look up at the night sky on Monday, May 16. For this lunar eclipse full Scorpio Moon will give you a lucky hint about your most important relationship. The Moon will be brilliant and what you receive from it, even more so.
Your ruler, beautiful Venus, dances into your twelfth house as April ends and this blessing – a very deep self-love and healing – lasts all throughout May, so you can indeed relax, take a deep breath, let go, and lighten up. Take a deep time out.
You've been right to be cautious, but it's time to stop worrying. You have so much support in your sign and first house of self right now that it's ridiculous.
In your sign and first house you have:
Shining powerhouse Sun
Solar eclipse new Taurus Moon Saturday, April 30
Brilliant wordsy Mercury (in and out, retrograde and direct)
Revolutionary Uranus
Wise Pallas as of Sunday, May 1
It's an important time to examine the areas of your first house, and, as May gets underway, reflect on what they mean to you.
Your first house, traditionally ruled by confident Aries, rules:
Your personality
Your persona
Your body
How you look
Your behavior
How the world perceives you
The impression you make on others at first meeting
Your confidence
Your ego
Moving forward
Out there in the public!
You may not be sharing it with the world but I suspect you're doing a fair bit of daydreaming about how you're relating right now.
You've been missing your sense of security, your feeling of belonging… Family, particularly dad. You're waiting for all of these to come to you.
Fill up on any of these areas now, and while you can, sweet Taurus. (None of it has to be perfect.) And you not only heal your life, you save yourself and move from the underworld back to Earth. You give yourself a true home again, and thus your resurrected — corrected — childhood.
After mid-month, you're raring to go on your career! You're feeling much better with solid ground beneath your feet.
Do, however, put off signing on the dotted line until Mercury retrograde is properly over. Officially over Friday, June 3, but always (ALWAYS) give it a couple more days to be sure. Mercury enjoys being a trickster! Security means the world to you and I don't want you to feel that you are putting yourself at risk.
You see things you had not been able to see clearly before. People will be listening to you, hearing you, receiving you in a way they haven't been able to up until now.
Yay! Isn't it about time?
For some of you have been starving the last couple of months. Some of you have fought this with food, some of you with drink, some with excessive couch surfing, and some of you (but very few of you) with vigorous exercise.
It's been a scary and unknown time. Some of you have lost someone close to you. Others of you have felt a part of their life passing by into the past. Loss can be devastating. And it is very hard, if you're a Taurus, to let go.
You may find yourself, through the month of May, focusing strongly on other people's things: money, possessions, sexuality, things you once shared…Past shared finances, even. Do not get impatient. All will be sorted by the end of August.
It is definitely time to clean house. To put your lands — and papers — and books — in order. You will feel so much better, sweet Taurus!
So, until then, keep taking your extra naps, and eating a little too much, and generally taking it easy. You're preparing, like a bear, for the oncoming Summer.
When all of you will swing into action, and you'll be hot and sizzling again!
And Taurus, it's finally SPRING! Spring – your season – has sprung! "What potent blood hath modest May", wrote Ralph Waldo Emerson, and he was thinking of YOU. Happy Birthday, Taurus!
Are you ready for your own reading, Taurus?
For your reading with me by phone, click here to email my assistant Viola, or call:  viola@madalynaslan.com / 212-631-5844.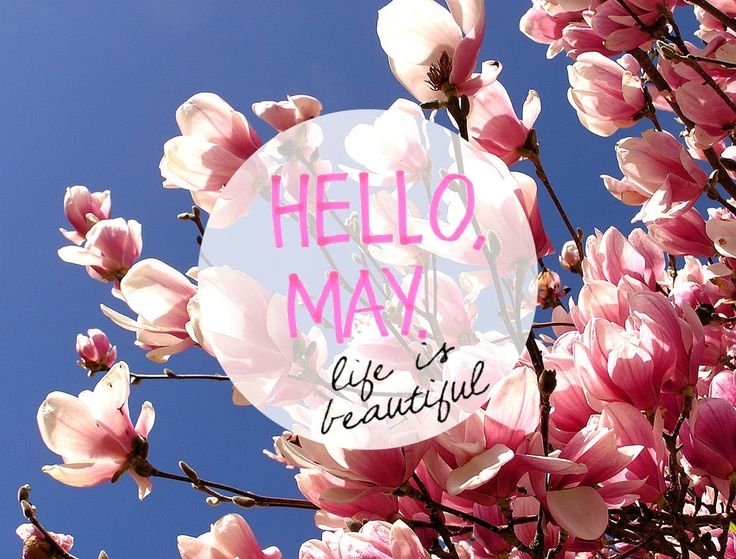 Come queen of months in company
Wi all thy merry minstrelsy
The restless cuckoo absent long
And twittering swallows chimney song …
— May by John Clare
YOUR DESTINY DAYS  Taurus Sun, Taurus Rising, and Taurus Jupiter, your destined times are:
(EST) Friday, April 29 after 8:19pm; all of Saturday, April 30; all of Sunday, May 1; Monday, May 2 until 6:47am; Friday, May 27 after 2:22am; all of Saturday, May 28; and Sunday, May 29 until 1:23pm.
I look forward to our talking again. So you don't miss my helpful wisdom, articulation of what you're going through (and what to do about it), insight and meditations, please stay in touch via my options below. CREDIT CARDS now accepted in addition to PayPal.
The price for membership is $6.95 now.
This is a one time payment for one month of access to the horoscopes.
The price for membership is $19.95 now.
This is a one time payment for three months of access to the horoscopes.
The price for membership is $49.00 now.
This is a one time payment for one year of access to the horoscopes.
This is a monthly recurring membership, meaning that you will be charged every month until you cancel your membership through the website. If you do not wish to be charged monthly please choose one of the single payment options.
Still unsure? Read some reviews to see what Madalyn's clients rave about! And check out Madalyn's appearances in the press.