Bluntly put, dear Taurus, you need some relief, and you need it fast. And January brings it to you. Except for spending more on a domestic set up – and some of you, on health – you will have to cough up quite a bit – life will be calmer and less frustrating than in December. Less worry and concentration on loved ones, more on a broader circle of people as Jupiter moves into your eleventh house December 28 – to stay until May 11. This lifts you to a level of lightness you haven't felt in some time. Objects around you will even look brighter. Your care and concern for another has turned in many cases to outright suffering.
In fact, your whole view of life which you will see later has become quite myopic – focused on just a few, essential, things – now expands to include a much larger world with the activity moving in, and into, your ninth adventurous house. New people come in, different languages, broader viewpoints – it's exciting! You realize how much you have missed being so intellectually stimulated.
And you have incredible help coming from the universe right now to aid you in this!
Take a look at this. In your ninth house of expansion, you have:
Our awesome, life-giving Sun
Profitable planet of love and beauty, your ruler Venus in retrograde (turns direct January 29)
Asteroid of commitment, Juno
Planet of transformation, Pluto
New start Moon Sunday, January 2
Brilliant talk-and-think planet Mercury until Sunday, January 2
Nurturing Vesta after Tuesday, January 11
These are awesomely positive and powerful forces blessing you in the areas of the ninth house traditionally ruled by adventurous Sagittarius:
Mind Expansion
Broadened horizons
Everything far away, in your mind, and also in different countries and cities
Travel
People far away
Foreign languages, cultures, and belief systems
Anything international
Education and learning
Publishing
Academia
Schools
The Law
Mind opening and
Mind-blowing!
You have seen how different your life can be, and it is becoming so.
Your world is about to widen, ripen, and burst. However comfy you may be in your miserable rut, you have too much going on in your ninth house of distant horizons and mind-expansion to stay, tight as a clam, in your shell. It can't be helped.
And it will be splendid for you!
If you simply have to stay close to home – and you do because of Covid – you will be trying out new classes, a different language, even new systems of belief. Wherever you are, your mind and soul will travel, and most probably, your cookies will be a little blown.
Many of you will be ensconced with family at home. Merging with another. A new attitude will work wonders just as well as exotic travels. Your mind can do more than change your scene geographically. You are now strong enough and ambitious enough to do this.
Apply yourself, dear Taurus. As pressured as this recent time has been, remember you have faced much worse!
Put your foot down with those around you. Set up some fierce boundaries for yourself.
You have a choice here. You can either yell — or listen to others yelling — or you can draw on the power of your third house expression – yes expression (where your full Moon is mid-January) – and create something in the awesome range.
In other words, you can either be in the fray or give yourself a creative retreat, and the poetic license to produce something magnificent.
With property and finances brilliantly aspected, you worry much less over the next month.
For when you feel, Taurus, you feel – and you just can't help it. You are such an amazing rock sometimes, enduring it all, going through just about anything while keeping your equilibrium intact.
Cry – overflow with tears — if you have to. Rage if you must. Scream at the heavens with every bit of strength in your body. Just do it all into your pillow. Or in your room alone. Take a walk on the wild side, by yourself, by all means.
This holiday – as much as Taurus loves tradition – is not going to be the tried and true. If it tries to be, you will be itching, crawling out of your skin! The pull of the far away (and sex) is too strong right now.
You will feel like having a big ole talk – pouring all this out – at the New Year as we go into 2022. It's simply too much to keep it all in! (This could make for some very interesting truth-telling New Years!)
Writing will be good for you, dear Taurus. In fact, I see that all along you really need to write and let it out. As this year ends, give yourself some breathing space. Take some time out.
Speaking of taking things personally…you will be expressing yourself more forcefully. You have already experienced this with a friend or family member, with not good results. Then again as January ends. Everyone will be expressing themselves forcefully then!
With your ruler Venus in retrograde practically the whole of January (until January 29), you can expect a bit of slowing down, but not much. Also, ex- lovers tend to pop up during this time, and cast you back into very different times in your life.
The first half of 2022 gives you a creative masterpiece. The best ideas you've had in years.
Creatives, get cracking! Whether it's a brilliant start-up plan, or an outline for your business, or an artistic feat, real profit lies ahead. Now, with all this good news, I have to give you some warnings, too, right?
Okay —
Here are some No-Nos for January:
Do not hang onto the past. It is time to move on with the new.
Taurus is the finest problem-solver there is next to Virgo, but use your special gift a bit more selfishly right now.
Do not try to fix everybody else's problems.
Do not give more than you receive!
And finally, look up and around you. Beyond the immediate circle that surrounds you, there is the whole wide world.
After the Sun moves into your tenth house of career and public acknowledgment on Wednesday, January 19, you can claim what you want from THAT.
Happy 2022, Awesome Taurus! I can't wait to read you!
Are you ready for your own reading, Taurus?
Don't forget The Holiday Sale on readings – 40% off! – until December 31. Appointments made before December 31 are honored until May 7, 2020. You can "reserve" your reading for five months. For instance, if your loved one's birthday is April 5, you can book for them for that day! Don't feel like a reading for yourself until you need to make your decision in May? No problem. You can reserve until May 7. Remember, readings around your birthday time are the most powerful time to be read.
And so – for your reading with me by phone, click here to email my assistant Viola, or call:  viola@madalynaslan.com / 212-631-5844.
YOUR DESTINY DAYS
(EST) Monday, January 10 after 9:47am; all of Tuesday, January 11; and Wednesday, January 12 until 10:08pm.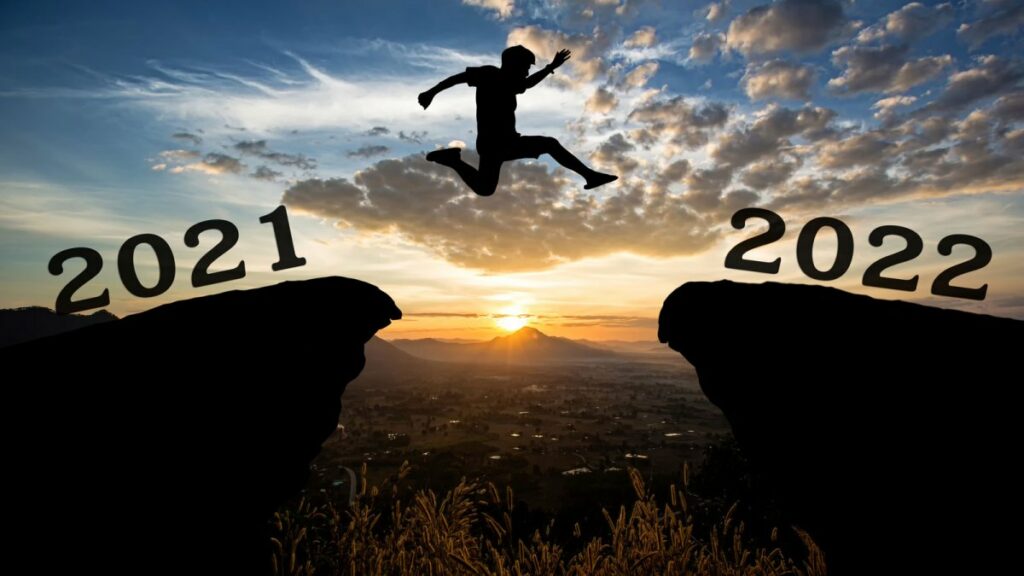 Ring out, wild bells, to the wild sky,
The flying cloud, the frosty light:
The year is dying in the night;
Ring out, wild bells, and let him die.
Ring out the old, ring in the new! – Ring Out, Wild Bells by Lord Alfred Tennyson
I look forward to our talking again. So you don't miss my helpful wisdom, articulation of what you're going through (and what to do about it), insight and meditations, please stay in touch via my options below. CREDIT CARDS now accepted in addition to PayPal.
The price for membership is $6.95 now.
This is a one time payment for one month of access to the horoscopes.
The price for membership is $19.95 now.
This is a one time payment for three months of access to the horoscopes.
The price for membership is $49.00 now.
This is a one time payment for one year of access to the horoscopes.
This is a monthly recurring membership, meaning that you will be charged every month until you cancel your membership through the website. If you do not wish to be charged monthly please choose one of the single payment options.
Still unsure? Read some reviews to see what Madalyn's clients rave about! And check out Madalyn's appearances in the press.