With Mars power moving into your sign and first house January 6 to March 3, you are going to be in full power. And with profitable Jupiter in your tenth career house now until December 28, 2021, you succeed tremendously in an area where you've been waiting forever. It's your turn again. Not since 2009 have you had this much luck in your career. Awards and accolades are coming. And financial rewards, needless to say. You would do well, if you need to act legally, to act this month of January. After this, you will not have so much support legally.
Jupiter blesses your tenth house all of 2021 – until December 28, 2021.
December ends with a welcome mental breakthrough followed by improved legal and financial options. Until December 28 – that's over a year – abundant Jupiter gifts you in your career. You'll have more work and projects than you'll know what to do with – and greater energy to carry them out, as well as those proper assistants to help. Accept and treasure those who come forward this year in your aid, for they have much to teach. By the end of 2021, you'll have learned how to live more fully, more productively, more ritualistically (carrying out healthy rituals) on a daily basis.
Remember your history, Taurus. This is important. To remind yourself of all you know and all you have been through, and to respect your experience. You deserve better treatment on all fronts. In 2021, you learn how to give this to yourself, and when you do, others follow suit and treat you better also.
And how are you going to do this?
Hey, Problem Fixer of the Zodiac, you should be telling me!
Well, okay, you pay me to tell you, so I'll tell you. (Plus, I love you! I have Moon in Taurus, so I have very powerful alignment with Taureans.)
It's been a long time. 12 years. Since Jupiter was last in Aquarius and your tenth house. 2009. Think about that period of your life and what decisions you made then.
To help with the fortune theme: Aristotle, brilliant guy, said: We are what we repeatedly do. Excellence, then, is not an art, but a habit.
I'm convinced that Aristotle was a Taurus. Most of the world's great thinkers have been: Shakespeare, Freud, Marx, Florence Nightingale. (Nightingale, born May 12, 1820, invented washing hands. Before her, nurses never washed their hands. Nor anyone, ever.) And YOU, my dear bull.
On Wednesday, January 13, there is a new Capricorn Moon in your ninth house of travel and the faraway. The pull toward that exotic hot spot will be irresistible, and don't you deserve it? Also, you have most of your planets in this ninth house now. The ninth house also rules law and courts, so again, those involved in legal action would do well to act in January while you have these planets in your ninth house:
Awesome, life-giving Sun
Brilliant thought planet Mercury
Transformative powerful Pluto
Your ruler, Beauty Queen Venus as of Friday, January 8
A new status Capricorn Moon on Wednesday, January 13
But first, let us get through the holidays! Clear your mind, and get ready for a new year of success to begin. More Bulls will be traveling or sampling in a different place this January than ever before. Not good during Covid times, but it seems necessary. Sorry to be such a Mother Hen. Stay safe!
If you simply have to stay close to home you will be trying out new classes, a different language, even new systems of belief. Wherever you are, your mind and soul will travel, and most probably, your cookies will be a little blown.
With the changes in yourself as a result. You will not be the same person when January is over.
Many of you will be ensconced with at home. Merging with another. A new attitude will work wonders just as well as exotic travels. Your mind can do more than change your scene geographically. Apply yourself. As pressured as this recent time has been, remember you have faced much worse!
Put your foot down with those around you. Set up some very fierce boundaries for yourself.
P.S. Don't snap at your loved one, when you're really mad about something else.
Here are some No-Nos for January:
Do not hang onto the past. It is time to move on with the new.
Taurus is the finest problem-solver there is next to Virgo, but use your special gift more selfishly right now.
Do not try to fix everybody else's problems.
And finally, dear Taurus, look up and around you. Beyond the immediate circle that surrounds you, there is the whole wide world.
And you are more desired in this whole wide world than you have been in, maybe, twelve years.
Decide what you want, and put the wheels in motion.
With property and finances brilliantly aspected, you worry much less over the next month. Concentrate on the big picture financially – and on how you invest.
You will be looking awesome, but professional associates could prove to be just too difficult. (Don't worry, it will pass.)
This holiday – as much as Taurus loves tradition – is not going to be the tried and true. If it tries to be, you will be itching, crawling out of your skin! The pull of the far away is too strong right now.
Your world is about to widen, ripen, and burst. However comfy you may be in your lovely rut, you have too much going on in your ninth house of distant horizons and mind-expansion to stay, happy as a clam, in your shell. It can't be helped.
And it will be splendid for you!
After the Sun moves into your tenth house of career and public acknowledgment on Sunday, January 20, you can claim what you want from it.
Decide what you want, and put the wheels in motion. And you will be unstoppable. This year, your road to fame and fortune is all yours for the asking.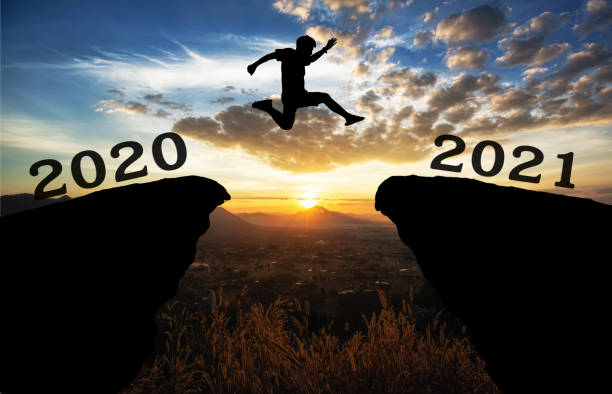 Is it time for your own reading, Taurus?
For your private reading with me by phone, click here to email my assistant Viola, or call  viola@madalynaslan.com / 212-631-5844.
YOUR DESTINY DAYS   Taurus Sun and Taurus Jupiter, your destined times are:
(EST) Thursday, December 24 after 5:55am; all of Friday, December 25; Saturday, December 26 until 6:33pm; Wednesday, January 20 after 1:56pm; all of Thursday, January 21; all of Friday, January 22; until 2:43am on Saturday, January 23. 
I look forward to our talking again. So you don't miss my helpful wisdom, articulation of what you're going through (and what to do about it), insight and meditations, please stay in touch via my options below. CREDIT CARDS now accepted in addition to PayPal.
The price for membership is $5.95 now.
This is a one time payment for one month of access to the horoscopes.
The price for membership is $14.95 now.
This is a one time payment for three months of access to the horoscopes.
The price for membership is $42.00 now.
This is a one time payment for one year of access to the horoscopes.
This is a monthly recurring membership, meaning that you will be charged every month until you cancel your membership through the website. If you do not wish to be charged monthly please choose one of the single payment options.
Still unsure? Read some reviews to see what Madalyn's clients rave about! And check out Madalyn's appearances in the press.