With sexy Mars now firmly ensconced in your sign, flanked by Uranus, you are both unbeatable, and feeling mad. In answer to your most burning question, the best fix is to show spunk. In this particular situation, there's nothing to be gained by trying to be subtle or strategic. Assert your agenda, express your self honestly. Your best bet is to express your true emotions, including anger. Even including something taboo. Even if it's a legal matter and you win. Acknowledge you have whatever feelings you have.
February is a bit of a wild card but if you let go and let things come and flow, you end up loving it. There's your professional success, for one, with a fabulous career opportunity appearing out of the blue under a friendly new Aquarius Moon Thursday, February 11. Which I urge you to grab and begin developing. To full glory.
Whatever isn't working is fixed right by then, too. Sexy and confident Mars is in your sign makes you solid. I'm so glad to see it, Taurus! It's disheartening to feel unsure in yourself, and a great relief to have your steady feet back on the ground.
Uranus is also in your sign and this affects your body. You get unexpected, sudden, overnight aches and pains and illnesses. Uranus is everything Taurus doesn't like. It's the enemy of security. It's unexpected, surprising, disruptive, challenging, and stirs up earthquakes and revolutions! And it's in your first house ruling your BODY.
The great part of this – and there's always a great part – is that it allows you to part with that which isn't working in your life, sometimes because you're forced to. You simply can't stay same old, same old anymore, however comfortable Ferdinand the Bull feels. It brings real wake up calls.
And your professional accomplishments are so bright this February they burn my eyes!
You've worked hard and you will feel proud of yourself. The delays you've been experiencing have given you more endurance than you thought you had. (Never underestimate a Taurus!) Have trust in change and hope for a different future. Your new career approach has a significant effect on your whole life path.
In your most public house, your tenth professional house you have:
Awesome, life-creating Sun
Profitable Jupiter
Brilliant thought and word planet Mercury (in retrograde January 30 – February 20)
Beauty Queen Venus as of February 1 – your loving ruler
A friendly new Aquarius Moon on Thursday, February 11
Karmic Saturn
Wise Pallas
So you will have it happening in terms of career and recognition. A project that has been stalling will now be able to go forward, to golden results, thanks to all the support in your tenth career house. Great profit is indicated here.
Because Mercury is retrograde here January 30 – February 20, and because it is in the sign of Aquarius, technology (which Aquarius rules) will be hit extra hard. All sorts of blips will occur, with your internet, your computer, your phone, et al. Back up and save now as much as you can.
Do not choose this time – January 30 – February 20 – to install anything new – not a good time to launch your new website or any new product – and don't buy another computer to replace your ailing one. (No technology purchases, nor any big purchases like a car, etc.)
Because Mercury retrograde is taking place in your tenth house, old colleagues, old work partners, past  projects will reappear in your life. Backed by so many positive forces, this will be good news. Please – you must utilize these.
In love, there is much happiness, but also storms. A disagreement must be worked out with a partner. The answer? Fill your heart with love, Taurus. Know that you are loved. Do not act from fear nor from your bruised ego. Have your discussions in a calm and meditative state, and you can finally decide – and it will be proved to you – who is worth their weight in gold, and who is not. It will be a great relief to you.
The only problem is…it's very important that I'm honest with you, Taurus. Security matters, yes it does. But how long is a situation an abusive situation?
You must ponder this now as you ponder your future.
February will be an intensely creative time. A religious time, I would say.
You can afford to spend some time alone now. Create behind the scenes. Your good career luck will happen this month.
You are not going to miss your luck. I would expect a lucky break – or two!
The only negative? Obligations may feel like sacrifices. (You give a lot to keep the peace.) Mid-month, you may have to apologize. But…
Watch for a heavenly invitation to appear mid-month. New ideas and creations also have a funny way of popping up then. You are being called to participate in the world more, to perform more, and to show your love more truthfully. Love connections are already revealing good promise of this. The long chill some Bulls have felt for and from some loved ones is finally lifting.
You have lost some friends and you have had some harsh criticisms of you. You have also had it hard generally. Saturn doesn't mess around and has a particular way of slamming you with hard realities when you are busy day-dreaming about your future, perfect life. And Covid hasn't helped.
Your safety lies in public recognition, Taurus, so concentrate on your career now, and leave personal drama behind. Especially about property matters or what's going on at home.
You have felt a tornado of pressure there – you might say there was an underlying feeling of disappointment that you are not done sorting it all out – but the possibilities are endless! Go, Taurus, go!
One part of you wants to jump off into the deep blue unknown; another part of you wants to stay with the tried and true.
One of your gifts is the real joy you get from satisfying your to-do list. Whereas other signs don't look far enough ahead to see consequences, YOU DO. Although you're yearning for freedom from LOTS of friends right now — well, we're being honest here, aren't we? — just little, tiny communiqués will give you the freedom you need.
You do this by remembering what you learned about your true powers of expression (never abandon them again!) and taking responsibility for all the ways YOU made it hard to come back to them. They're the best.
Work, however, helps you move forward, especially with a path you changed in 2009. Think back to that year. Was it a year full of changes, or what? You had to lose something to gain something and it was difficult. You triumphed at the end of it, as you always do. BUT your everyday routine was easier to deal with. As was your health.
Contracts DO work after February 23. This is when you need to sign on the dotted line. To move forward with a new life. Proudly. (For you have done everything right.) And to not look back.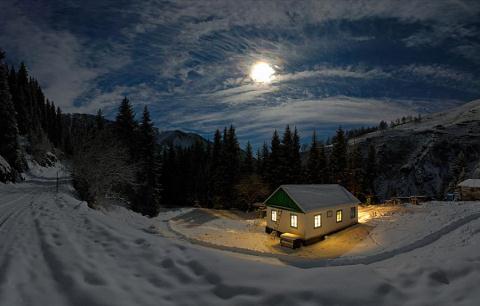 Is it time for your own reading, Taurus?
For your private reading with me by phone, click here to email my assistant Viola, or call  viola@madalynaslan.com / 212-631-5844.
YOUR DESTINY DAYS   Taurus Sun and Taurus Jupiter, your destined times are:
(EST) Saturday, January 23 until 2:43am; Tuesday, February 16 after 10:12pm; all of Wednesday, February 17; all of Thursday, February 18; Friday, February 19 until 11:04am. 
I look forward to our talking again. So you don't miss my helpful wisdom, articulation of what you're going through (and what to do about it), insight and meditations, please stay in touch via my options below. CREDIT CARDS now accepted in addition to PayPal.
The price for membership is $5.95 now.
This is a one time payment for one month of access to the horoscopes.
The price for membership is $14.95 now.
This is a one time payment for three months of access to the horoscopes.
The price for membership is $42.00 now.
This is a one time payment for one year of access to the horoscopes.
This is a monthly recurring membership, meaning that you will be charged every month until you cancel your membership through the website. If you do not wish to be charged monthly please choose one of the single payment options.
Still unsure? Read some reviews to see what Madalyn's clients rave about! And check out Madalyn's appearances in the press.