This year, your self-expression and communications reach great heights – some real star power here – and people really listen to you and really like you. Jupiter in your fourth house until December 28, 2021, ensures great profits come from home, property, and a foundation. This is also your most personal house and enables you to understand what motivates an occasional tendency to be pessimistic or depressed. Your professional standing is top notch in 2021, and you associate with other far-reaching talents. You know how to pick 'em!
Love continues its winding road; I would not search for all your answers there. Most importantly, trust your instincts. Look inside and recognize the part of you that still nurses an old grudge from a past injury or trauma. For the most part, your forward-looking self has gotten up and moved along. You're getting on with your life.
There may still be a part of you, however, that holds out and resists the healing. Are you nursing old wounds from painful losses of faith and trust? If so, 2021 is a good time to scrutinize your current motives. See if you are still being influenced by the part of yourself that cuts short your enthusiastic, optimistic tendency. Failing to recognize the truth only causes repression that flares up in another part of your psyche.
Instead, seek to understand and accept the hesitation and the fear you feel, and come to terms with them. Then you can put some old emotions in their rightful place – out of the way.
Now let's focus on now, as 2020 is ending and the new year of 2021 is beginning:
The majority of planets now are in your third house of writing, communications, and the internet. In here you have:
Awesome, life-giving Sun
Brilliant thought planet Mercury
Your ruler, transformative powerful Pluto
Beauty Queen Venus as of Friday, January 8
A new status Moon on Wednesday, January 13
Your third house rules:
All communications
Writing and words
The internet
Publishing
Expressing yourself – particularly through movement
Siblings/cousins or neighbors
Your neighborhood
Short trips and visits
Analysis
Healing
Sometimes, hands, arms, shoulders will be affected
As December ends your only real job is tying up loose ends in communications.
Have that heart-to-heart. Lay your cards on the table (for once). Clear up any misunderstandings with your partner or a loved one. And don't take too personally what family says.
However much you're obsessing about a home or property situation – you are looking GREAT!
Ring in the new year enjoying this, okay, Scorpio? Take a few moments away from the worry, and just get out there.
The planets have you moving quickly and decisively this January through uncharted waters. It is time for a change, particularly on the work front. New job opportunities will be offered to you.
The answer may not be available to you in this moment but it will be abundantly clear to you mid-month.
It's all about in with the new, out with the old. As befits a new year, but even more so YOU, the master of rebirth.
Trust your thinking in this direction. Carefully go over all the facts and you arrive at a logical solution. Bear in mind that fate wishes you to be LOVED this year.
Bluntly put, it's time to be with your people. The people who turn you on. The people whom you could classify as soul mates. From this lifetime or other lifetimes.
Of course, the career pressure is very intense, and you seem to be thinking about money an awful lot, but not to worry. It does not all have to be sorted out by the end of January.
What will be sorted out in the latter part of January is your home and domestic arrangements.
I would go for it, Scorpio. You will be more secure in the future if you do what makes you truly happy.
The beginning of the new year brings all sorts of invitations and opportunities to your door. The first part of January you may just want to think about it. But by mid-month you are itching to act.
As you consider the changes up ahead, promise this time not to close all doors from the past. It is important that you have continuity in your life. Fewer closed doors (often by your own choice.)
You will keep in touch with what or whom you are leaving behind.
And remember: change is traumatic by nature. As the old saying goes, ships are safe in harbor, but that is not what ships are built for.
New original ideas are your goldmine this month. Be patient with others who may not "get it" immediately.
Similarly with your business decisions – which are brilliant – but others may not be as ready to act as you. Again, give them time and patience.
And finally, love at a distance will reach a crescendo this month! The universe is strongly reminding you that there is more to be had outside of your immediate circle.
Expansion, Scorpio, becomes your middle name. Bravo. Love promises to be passionate and intense.  You can trust the connection and risk the opening up, as you are often loath to do.
It doesn't always happen, so treasure it while it does.
Many of you will be choosing to stay at home during the holidays, perhaps choosing to go away later.
Neighbors and siblings figure largely over the holidays.
In home and property areas you are lucky this year, but this month you will need to tread carefully and decide with your head and not with your heart.
When making decisions, take a longer time to do so, and be wary of any self-sabotaging tendencies. Also watch the seclusion.
Waiting on home / domestic decisions is in store also.
You will find yourself waiting on other people. Everyone will be clearer as February begins.
So, if you have decisions in your home, or you're trying to sell or move, employ patience.
You also make more money than you have in a while, and from a completely new avenue.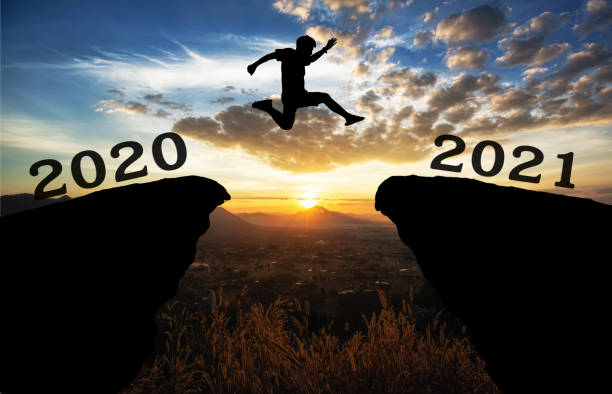 Is it time for your own reading, Scorpio?
For your private reading with me by phone, click here to email my assistant Viola, or call  viola@madalynaslan.com / 212-631-5844.
YOUR DESTINY DAYS   Scorpio Sun and Scorpio Jupiter, your destined times are:
(EST) Thursday, January 7 after 3:53am; all of Friday, January 8; Saturday, January 9 until 6:15am. 
I look forward to our talking again. So you don't miss my helpful wisdom, articulation of what you're going through (and what to do about it), insight and meditations, please stay in touch via my options below. CREDIT CARDS now accepted in addition to PayPal.
The price for membership is $5.95 now.
This is a one time payment for one month of access to the horoscopes.
The price for membership is $14.95 now.
This is a one time payment for three months of access to the horoscopes.
The price for membership is $42.00 now.
This is a one time payment for one year of access to the horoscopes.
This is a monthly recurring membership, meaning that you will be charged every month until you cancel your membership through the website. If you do not wish to be charged monthly please choose one of the single payment options.
Still unsure? Read some reviews to see what Madalyn's clients rave about! And check out Madalyn's appearances in the press.