The emphasis this month is on home, property, and family, and your relationship with them. It's unique. The full Leo Moon on Thursday, January 28 is both dramatic and generous in terms of your career. It lights up your most public house, your tenth house. Ironically, this turns out to be the best thing as it frees you up for where the real profit is – your fourth house of home and property.
A nice break as the first half of February finds you alternately bored and raring to go.
You're deciding something important about your property. Give yourself until mid-February to figure it out and you'll be able to think clearly then. Others' motives will also be revealed. And THAT will be interesting! So no pressure for the next three weeks. You couldn't come to a decision now if your life depended on it. Relax and enjoy some low key success in your tenth house of career.
Scorpio, you are a mysterious figure. You're concerned about security, yet you're doing everything to stir up the pot. You want to look good, but you're acting out some self-destructive patterns.
The possibility of success is open to you. There are no substantial obstacles. An opportunity for self-empowerment is presenting itself to you now. Recognize that through your attitude and the way you express yourself to others, you hold the power over your own experiences in life.
You are the determining factor in this situation and circumstances will proceed in the direction that you steer them. Indecision or doubt are not appropriate responses when clairty and confidence are critical. As you take on a bigger role, it will begin to feel more comfortable.
In the area of home you want to resolve a matter immediately but it is in your best interest to be patient and to await its natural outcome. Resist turmoil. Keep the peace. You have a ton to manage here, with home and family. Endings, beginnings, renovation, excavation…and a new you is born this February.
And a note to self – look at your past as a repository of wisdom to be applied judiciously in the present.
Don't be afraid to ask for assistance this month. It will help. You're taking on too much by yourself.
Loved ones are standing on hand, waiting to be asked.
Yes, there's the pressure of work or career and you're still not all completely settled in terms of home…
But you have more planetary support than you know. You work more at home in 2021 – it's profitable for you. You make more money this year than you have in a long time.
But do hold a rein on your passion this month when it comes to what is happening at home and with your property. There is so much activity going on in your fourth house of home that it is staggering.
You have in here:
Awesome, life-creating Sun
Profitable Jupiter
Brilliant thought and word planet Mercury (in retrograde January 30 – February 20)
Beauty Queen Venus as of February 1
A friendly new Aquarius Moon on Thursday, February 11
Karmic Saturn
Wise Pallas
Your fourth house rules:
Home and property
Early family
Security
Emotional attachments
Your roots
Childhood
Genealogy
It is also Mercury retrograde in this house, and you just want to be patient.
A few words about Mercury retrograde, which is happening all throughout this time from Saturday, January 30 to Saturday, February 20. Because it is in Aquarius, technology (which Aquarius rules) will be hit extra hard. All sorts of blips will occur, with your internet, your computer, your phone, et al. Back up and save now as much as you can.
Do not choose this time – January 30 – February 20 – to install anything new – not a good time to launch your new website or any new product – and don't buy another computer to replace your ailing one. (No technology purchases, nor any big purchases like a car, etc.)
Mercury retrograde is, however, an excellent time to spring clean your house, the best time for clearing through clutter, re-organizing your desk, papers, clothes, you name it. And to finish old projects, aching to be completed. So, try to get a jump before the new month begins.
Because Mercury retrograde is taking place in your fourth house, old family will reappear in your life. Even old homes and old properties. There will be delays in the present as well. But backed by so many positive forces, this will be good news. Please – you must utilize this.
In friendship, some of your friends are going through hell. With some, you need to lay down the line.
Keep your dues paid to that club or organization: they are essential for your social life.
And when you stay in – which you'll be doing – only the best bathrobe will do.
Even though you make more money this year than most, it's still wise to bargain shop.
And finally, for those die hard hermit Scorpios, you will stay at home, but you will enjoy it more.
Relax. It's a win-win situation this February for Scorpios.
As you begin and end any life-chapters right now, keep your eyes clear on the road.
Just keep your eyes ON it. Whether it be your career path or the long road of your relationship: keep your eyes ON it.
You've been working hard, Scorpio, chipping away. Now, February is an amazing time for you. You are about to see the flowering of your results. Your cup will – truly – overfloweth.
Try not to let it overfloweth, however, in terms of the drink inside it (or however else you bury your demons nowadays.) You have too much at stake.
For those of you looking for a job or for more work on top of what you already have, you could get so very fortunate over these next four months. Jupiter brings opportunities. You just must be prepared to grab hold of them.
If anyone deserves a Happy Valentine's Day, it's you.
You love someone but you are afraid to tell them how you really feel.
That's not a comment on the person by the way. That's YOU, Scorpio. Only you.
And this is good for your fifth house of love because, after mid-month all the planets are stacking up for you to start having a good time there.
The fifth house rules parties, ideas, love, drama, offspring – artistic masterpieces or children – and play.
As hard as you are trying to work and to concentrate on your career, you will be pulled to new ideas, and to sharing them with people. Which means you are still finalizing your mission statement.
It's fantastic. People will fall in love with you.
Now, sexy Scorpio, as February gets underway it's the month to loosen up.
This heralds a return of your old psychic self, where your instincts were spot on and you wouldn't be caught out like you've been feeling recently. A situation involving your home and property has made you pretty bizarre-seeming. Please don't give your sign the bad rap that some do. All that talk of obsession and vengeance….no, no, no. You are better.
And – you have survived too long to let yourself go now.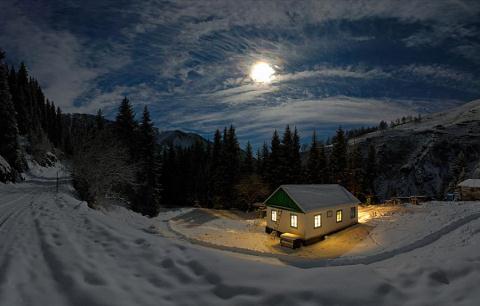 Is it time for your own reading, Scorpio?
For your private reading with me by phone, click here to email my assistant Viola, or call  viola@madalynaslan.com / 212-631-5844.
YOUR DESTINY DAYS   Scorpio Sun and Scorpio Jupiter, your destined times are:
(EST) Wednesday, February 3 after 9:15am; all of Thursday, February 4; and Friday, February 5 until 12:16pm. 
I look forward to our talking again. So you don't miss my helpful wisdom, articulation of what you're going through (and what to do about it), insight and meditations, please stay in touch via my options below. CREDIT CARDS now accepted in addition to PayPal.
The price for membership is $5.95 now.
This is a one time payment for one month of access to the horoscopes.
The price for membership is $14.95 now.
This is a one time payment for three months of access to the horoscopes.
The price for membership is $42.00 now.
This is a one time payment for one year of access to the horoscopes.
This is a monthly recurring membership, meaning that you will be charged every month until you cancel your membership through the website. If you do not wish to be charged monthly please choose one of the single payment options.
Still unsure? Read some reviews to see what Madalyn's clients rave about! And check out Madalyn's appearances in the press.