Those of you who have been with me for at least seventeen years may remember a month when your whole horoscope was "career", nothing but "career" written over and over. (I was in a Jackson Pollock stage of writing horoscopes then, thankfully lasting only the one month. Although it's interesting no one cancelled their subscription.) Brilliantly, you have a similar month now, August 2021.
After all the personal stuff you've had to go through, some of it reaching conclusions with people, to your heartbreak, there are still more resolutions to be reached under the two full Moons – in a row – in your most personal house of home and hearth Friday, July 23, and Sunday, August 22.
An end to a relationship may be devastating but you have luck much (and fortune) coming in to help you after Jupiter enters the same fourth house Wednesday, July 28. Then August is triumphal for you. You try, and you succeed. Where you did not succeed – in communications recently – was not meant to be. Now you must stay focused and resolute for you are about to reach your objective. Trust your vision and follow it as clearly as you can.
The new Leo Moon brings a career possibility around Sunday, August 8, and the only thing you have to watch for?
What you say on impulse. It can't be taken back and will affect your future. Your communications, including with siblings, old pals, cousins and neighbors. Use your good old wisdom.
I never have to tell you — as I do our more impulsive fire signs! — Kierkegaard's "Life is a hard teacher. She gives the test first, the lesson after." You have experienced this already.
But if you haven't realized it yet, this is a happening time for you. Here's is just a brief line up promising your future goodies in your tenth house. Fame, public recognition and acclaim, your acknowledgement in the world, your professional legitimacy.
In your public career house you have:
Life-giving, awesome Sun
Brilliant thought-planet Mercury as of Tuesday, July 27
Sexy, powerful Mars
A generous new Leo Moon Sunday, August 8
All your tenth house rules:
Your career
Your achievements
Your public self
Your reputation
Your life path
Your legacy
Your ambitions
And often – your MOTHER.
You now make clearer decisions about jobs and work-lives. Your work and survival element has been the key stress. With Covid, it is this way for everyone. But you are often best when up against a challenge, you sharpen your Scorpion claws, and, like a laser beam, you decide more clearly and rightly. You do better than most during this pandemic – which I see lasting for years.
Also your passion is coming back, and that's what is important to you karmically.
You've been dealing with so many dark sides – not only of yourself, but of other people's – that you had to keep yourself cool to avoid getting burned. Now the dark turns into light, and you are free to feel again.
Congratulations. You swam and climbed and came a long way to be here.
You may be feeling a little cut off from life…but not to worry! Some necessary changes are taking place, most beneath the surface, and you just need some time before you feel like jumping in again with both feet. Take a break — especially from others' demands. That's a lot of activity not being made available to your conscious mind!
Don't worry about all those commitments you generally worry about. You're on the right track, you need to take your own sweet time right now, and you'll know when to move forward. Don't doubt yourself!
This is an exciting time for you as the people in your life continue to change. All this movement has certainly altered your perspective and given you a break from the humdrum. Just don't repeat your mistakes – make sure you're being heard. Forget present partners…you've got some coming out of the bushes from the past.
It is a hard, hard time in the world. Concentrate on getting your finances in order and your forward path clear. Do not act hastily or defensively. You will be fine.
Remember Scorpio Pablo Picasso, born October 25, 1881 – and still considered the best today – who astutely said: The world today doesn't make sense, so why should I paint pictures that do?
Part of the problem may be how darned good you're looking nowadays, and how successful you seem to be. People are envious…
What's REALLY happening is a kind of Dorian Grey scenario – serenely charismatic on the outside while a rolling ball of fury is gathering on the inside. No matter how tortured or anxious you feel inside, no one would ever know – it's incredible, isn't it?
Go ahead and scream! It'll do you good.
I'm concerned with the health of your soul, and how you're doing internally. As are your closest intimates. One of whom may wish you to get the hell out of Dodge and join them somewhere else.
Somewhere calmer, where you can relax. And have some much-needed wonderful sex.
So, again, know you are doing well, and stop torturing yourself about moving forward. Open that bottle of wine. Look at that beautiful ocean. Embrace what is going on around you – all without you lifting a finger. Look how nature keeps going without your help – it's a miracle!
The only serious work for you to do now is to let your fourth house of home and family HEAL. And you can do that inside the home or outside of it. The full Aquarius Moon of Sunday, August 22 – three days before it, and three days after must be included – is in your fourth house, giving you resolution.
While you may be feeling at loose ends reading this horoscope, remember the short-term is not everything. It's the long-term you need to think of – and this will prove to be glorious.
Keep your temper in check (remember to scream into that pillow), and look forward to positive change as August gets underway. You will not be disappointed.
Scorpios survive everything. Plagues, locusts, the flood, you name it. So what's the use worrying about your health? What's a pain here or there?
Honors, awards, accolades. That's where it's at this month, Scorpio. Public reputation. Your career. Your professional standing. Professional acclaim. Fame. Striving and attainment. Honoring your talent. Honing your skills. What you Will be Known As. Your legacy after you die.
You are concerned about which parts of yourself you show, and which parts you don't show, to the world.
As you should be.
An awful lot of people will be looking your way this August, including some superiors whose looks matter – a lot.
Strictly professional. Whomever you are trying to impress will not let you off lightly. You know this by now.
Be prepared, and be ready. The public will, and can, look over at any time.
A matter of property may also reach a foregone conclusion by the full Moon of Sunday, August 22.
Put love on a back burner with all this career stuff going on – but no worries. Mars grants your wishes!
Is it time for your own reading, Scorpio?

Welcome to our SUMMER SALE! 20% OFF! (ends September 5.)
For your 20% off reading with me by phone, click here to email my assistant Viola, or call:  viola@madalynaslan.com / 212-631-5844.
YOUR DESTINY DAYS   Scorpio Sun and Scorpio Jupiter, your destined times are:
(EST) Friday, August 13 after 8:01pm; all of Saturday, August 14; and Sunday, August 15 until 11:12pm.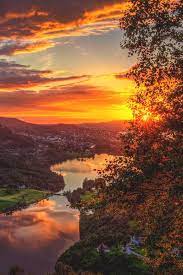 The poem I really LOVE for August, so I want to share it with you, is Dark August by Derek Walcott.
So much rain, so much life like the swollen sky of this black August. My sister, the sun, broods in her yellow room and won't come out.
But the poem for this August, 2021, for you and your horoscope this month, is An August Midnight by Thomas Hardy.
A shaded lamp and a waving blind,
And the beat of a clock from the distant floor.
Brilliant. As are you, my dear Scorpio. Happy August!
I look forward to our talking again. So you don't miss my helpful wisdom, articulation of what you're going through (and what to do about it), insight and meditations, please stay in touch via my options below. CREDIT CARDS now accepted in addition to PayPal.
The price for membership is $5.95 now.
This is a one time payment for one month of access to the horoscopes.
The price for membership is $14.95 now.
This is a one time payment for three months of access to the horoscopes.
The price for membership is $42.00 now.
This is a one time payment for one year of access to the horoscopes.
This is a monthly recurring membership, meaning that you will be charged every month until you cancel your membership through the website. If you do not wish to be charged monthly please choose one of the single payment options.
Still unsure? Read some reviews to see what Madalyn's clients rave about! And check out Madalyn's appearances in the press.