Work and your health are so exceptionally important at this time that I urge you not to do anything to disrupt them! Keep the professional and personal separate and clean as much as you can.
You've evolved so much, you're almost hard to recognize. Your ambitions have been channeled into hard work and wise realizations. Now all you have to do is let go of the few stubborn naysayers in your life.
If you are in a committed relationship and feel yourself drawn to someone else – this may be a public figure or someone you deal with on a professional basis – then do your best to stay in your reality and in the life you have chosen for yourself.
This applies to single Sagittarius as well as to already involved Sagittarius. Love affairs are all around you now. The possibility, the temptation, the siren's call.
In terms of your life path, you're advised to modify your self-image in order to get a sense of yourself as a person of action. No matter what your past actions have been, it is fully possible to place yourself solidly on the road toward the future.
Not only can you get a clear sense of the proper path, but you will also have enough instructions to be self-directing. Necessary skills and resources are available to you, and the time is right for you to act. Once you get started, you may be surprised how easy it can feel, but don't be seduced by that feeling. There will be comfortable stretches of the road and there will be distinctly uncomfortable ones. Know that any form of motion is better than no motion.
Planetary help is to be found in HEALTHY routines in your daily work rituals. In your sixth house, traditionally ruled by pristine, organic Virgo, you have:
Shining powerhouse Sun
Solar eclipse new Taurus Moon Saturday, April 30
Brilliant wordsy Mercury (in and out, retrograde and direct)
Revolutionary Uranus
Wise Pallas as of Sunday, May 1
Your sixth house, traditionally ruled by conscientious Virgo rules:
Work, work, work
Income from your work
Your daily life and routine
Your health
Food and diets
Regular exercise
Habits, good and bad (bad: smoking; good: meditation)
How you take care of yourself
Zee domestic
Everyday activity
Little animals and pets
Service and duty
Assistants and people who work for you
Mercury is retrograde May 10 to June 3, in and out of your seventh and sixth houses. This will stir up all sorts of miscommunications – and lost things – so try your best to be patient and Zen during these 3 weeks. As the seventh house rules contracts, do pause before signing, or try to put off signing until Mercury goes direct after June 3.
Work is absolutely top of the list, and you must push yourself – continue to push yourself – as you never have before, because the upcoming new beginnings and breakthroughs in your career as a result of you just showing up and doing your job leave me breathless. Daring and branching out as much as possible will also help.
Work is all consuming but the fun comes mid-May with shocking fame and new connections. Lady Luck rewards you taking a gamble, so go for it, Sag! After buckling down under Saturn for so long, no need to be thrown now by your up and down of success: RIDE THAT WILD ROLLER COASTER.
It's just that the amount you give, and what you receive, is to be re-balanced. It's been a little… ahem… uneven. To put it mildly. There you are, looking like a rock star, doing an awesome jazz riff off in the corner, and not getting the proper returns for you and for what you do. And people have been so difficult and ornery!
You are to be forgiven for looking into the past, but approaching now is the time for forgiving and letting go. Moving forward with your life. With your new self.
You are in a cocoon, and are ready to hatch.
And speaking of hatching…for long-term relationships, do be careful concerning love affairs and unplanned conceptions. If you're trying for a baby, after mid-month is an excellent time to conceive.
For new affairs, it's a time for passion, but not necessarily for long-term love.
Sagittarius will be blessed this May, and in all manner of ways — some completely unexpected! Prepare for bundles of joy, on all levels.
You have to get in there and fix — wisely — the obstacles to do with your body. You come up with new approaches. Brilliant you!
This will be your strongest point of healing, sweet Sag, over the next year.
You've been juggling so many duties, jobs, and activities that you've barely had time to look up from the grindstone. But, just you wait, sweet Sag…Life gets a LOT more exciting as May gets seriously under way!
The lunar eclipse full Scorpio Moon on Monday, May 16 takes place in your twelfth house and stirs it all up for the coming month. Your twelfth house covers: psychological renewal, your healing, your unconscious, your privacy, your solitude — and this May, it also affects how real you are about yourself. Particularly with those you love.
Now is not the time to day-dream about these things, but to make them happen.  Engage in self-baring dialogue with your mate and best friend. You may not be sharing it with the world but I suspect you're doing a fair bit of daydreaming about a certain exploration…
After mid-May unexpected invitations appear, and you are set to zoom off, typical Archer-style. (Don't rule out the Scorpios.) You will have a blast!
Are you ready for your own reading, Sagittarius?
For your reading with me by phone, click here to email my assistant Viola, or call:  viola@madalynaslan.com / 212-631-5844.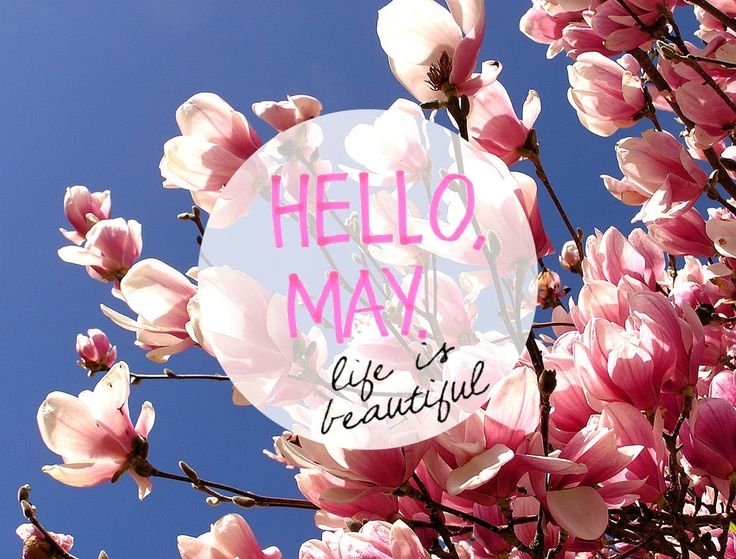 Come queen of months in company
Wi all thy merry minstrelsy
The restless cuckoo absent long
And twittering swallows chimney song …
— May by John Clare
YOUR DESTINY DAYS  Sagittarius Sun, Sagittarius Rising, and Sagittarius Jupiter, your destined times are:
(EST) Monday, May 16 after 7:50am; all of Tuesday, May 17; and Wednesday, May 18 until 8:02am.
I look forward to our talking again. So you don't miss my helpful wisdom, articulation of what you're going through (and what to do about it), insight and meditations, please stay in touch via my options below. CREDIT CARDS now accepted in addition to PayPal.
The price for membership is $6.95 now.
This is a one time payment for one month of access to the horoscopes.
The price for membership is $19.95 now.
This is a one time payment for three months of access to the horoscopes.
The price for membership is $49.00 now.
This is a one time payment for one year of access to the horoscopes.
This is a monthly recurring membership, meaning that you will be charged every month until you cancel your membership through the website. If you do not wish to be charged monthly please choose one of the single payment options.
Still unsure? Read some reviews to see what Madalyn's clients rave about! And check out Madalyn's appearances in the press.