You're about to receive a lucky break in terms of home / property with your ruler Jupiter moving into your fourth house December 28 – set to stay until May 11. So be ready to act on imminent opportunity. And money improves generally this month with so many positive planetary bodies supporting you in your second financial house. Brace yourself and get ready to spring into action. You may need to make your move soon, so make sure you are fully prepared. Trust your instincts and spontaneity. When the opportunity comes, you want to seize it without hesitation.
So quicken your senses and raise your antennae. There's excitement in the air, and it supports your immediate ambitions.
More good news? It just gets better! Sexy Mars is in your sign and your charisma is off the charts.
You will attract lovers – and ex-lovers, too with planet of love Venus retrograde until January 29. Beware of crossed and missed communications as Mercury will be retrograde in your third house ruling communications and the internet, phone, etc. January 14 to February 3. As well as remembering to repeat everything back twice, remember to back up all your files as your computer will be especially affected.
As January gets underway, Uranus stirs up craziness in your domestic scene turning direct on January 18 – shocks abound – but the rest of your life becomes surprisingly stable and stronger. Working behind the scenes and as diplomatically as possible is the way to go. Stay focused on career and money, and not on others' dramas  because you could get some depressing things dumped on you.
This month cherish and protect – and even indulge – yourself.
For in your second house of finances and self-worth you have:
Our awesome, life-giving Sun
Profitable planet of love and beauty, Venus in retrograde (turns direct January 29)
Asteroid of commitment, Juno
Planet of transformation Pluto
New start Moon Sunday, January 2
Brilliant talk-and-think planet Mercury until Sunday, January 2
And your second house, traditionally ruled by practical Taurus, rules:
Money, money, money
Cash
Finance
Value
Self-worth
Self-esteem
Belongings
Savings
Possessions
Groundedness
The work that you have really spent a lifetime trying to get funded
New Year's Eve is a time to feel proud of yourself. Consider all you have accomplished this year! It is awesome. And that you did it while having more on your plate than all the worker bees you can think of – amazing again!
Never a dull moment! There's simply too much going on in your sign of Sagittarius. You are the belle of the ball, the cat's meow…oh heck, Cole Porter sang it best —
You're the top!
You're Mahatma Gandhi.
You're the top!
You're Napoleon Brandy.
You're the purple light
Of a summer night in Spain,
You're the National Gallery
You're Garbo's salary,
You're cellophane.
You're sublime,
You're the turkey dinner,
You're the time, the time of a Derby winner
You're the top!
You know how awesome Sagittarius Jupiter W.B. Yeats said that one looks back to one's youth as to a cup that a mad man dying of thirst left half tasted? As January gets underway don't let this be you! Do not waste this golden opportunity window you are given.
Even though it is post-holiday recovery time and winter when you might prefer to be curled up by the fire, you must make the effort, Sagittarius.
And give yourself a break. Rome was not built in a day – and yes, Rome must have been very expensive to build. You will make the money to cover it all – no fear.
Concentrate on small everyday matters – keeping your nose clean, staying positive with those who annoy you, eating right – and you will do great. Fantasize too much about the big picture – and it's a massive picture – and you might just get lost in the rabbit hole.
Everything feels deathly important right now. Oh my god…
I want you to read this description of your ruling planet. This describes your deepest, most primal energies. And what you should use to your greatest advantage right now, and this month.
Jupiter is your lotto winner planet. Unlike the other planets, which take energy from the Sun, Jupiter gives.
It emits its own energy, so it is its own miniature sun, with its own solar system, and a family of sixteen moons. And it protects.
Scientists say that Jupiter has been keeping destroyer asteroids off Earth for millenniums. Its gravitational field just pulls them off course, and deflects them back into space!
Jupiter is bigger than, and weighs twice as much as, all the other planets combined.
It has a hurricane called the Great Red Spot that is always going and is big enough to hold two Earths.
Jupiter's energy is always going, too, offering us the chance to be lucky, good, and happy. But that's no surprise – its atmosphere is made mostly of laughing gas (helium).
That's a lot of highlighting!
Your experience is huge now, and very, very important. You will feel all things deeply this holiday.
This warning period is the only warning I have to give to you. Be patient.
If it sounds boring, good. You need a little bit of boring. Life has been darned dramatic for you for QUITE a while now.
And you've hardly had even a moment to reflect on it.
More good news as this new year begins! An issue, most likely financial, will be sorted out and resolved by then. Property transactions look good.
Until then, practice restraint and self-control when it comes to money. This brings you the best results in January – and beyond. If you get crazy about it, your energy will boomerang negatively.
The latter part of January brings you to an important stage of commitment.
Whatever you sign on for excites you – mind, body and soul – for the first half of 2022. You will not be bored. Passion and adventure will rule your days.
Lucky you!
Happy 2022, Awesome Sagittarius! I can not wait to read you!
Are you ready for your own reading, Sagittarius?
Don't forget The Holiday Sale on readings – 40% off! – until December 31. Appointments made before December 31 are honored until May 7, 2020. You can "reserve" your reading for five months. For instance, if your loved one's birthday is April 5, you can book for them for that day! Don't feel like a reading for yourself until you need to make your decision in May? No problem. You can reserve until May 7. Remember, readings around your birthday time are the most powerful time to be read.
And so – for your reading with me by phone, click here to email my assistant Viola, or call:  viola@madalynaslan.com / 212-631-5844.
YOUR DESTINY DAYS
(EST) Thursday, December 30 after 6:08pm; all of Friday, December 31; Saturday, January 1 until 6:02pm; Thursday, January 27 from 2:34am; all of Friday, January 28; and Saturday, January 29 until 4:09am.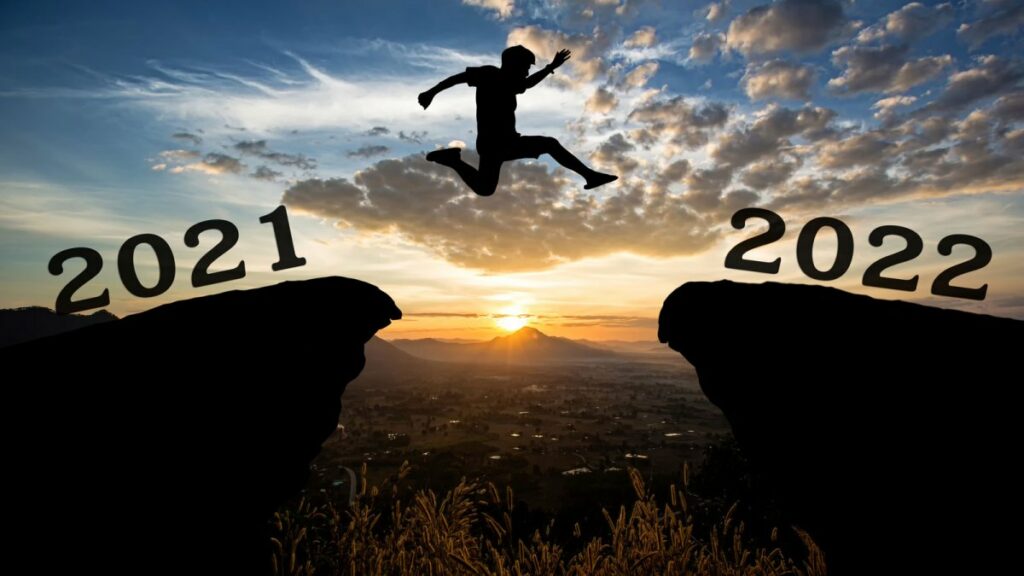 Ring out, wild bells, to the wild sky,
The flying cloud, the frosty light:
The year is dying in the night;
Ring out, wild bells, and let him die.
Ring out the old, ring in the new! – Ring Out, Wild Bells by Lord Alfred Tennyson
I look forward to our talking again. So you don't miss my helpful wisdom, articulation of what you're going through (and what to do about it), insight and meditations, please stay in touch via my options below. CREDIT CARDS now accepted in addition to PayPal.
The price for membership is $5.95 now.
This is a one time payment for one month of access to the horoscopes.
The price for membership is $14.95 now.
This is a one time payment for three months of access to the horoscopes.
The price for membership is $42.00 now.
This is a one time payment for one year of access to the horoscopes.
This is a monthly recurring membership, meaning that you will be charged every month until you cancel your membership through the website. If you do not wish to be charged monthly please choose one of the single payment options.
Still unsure? Read some reviews to see what Madalyn's clients rave about! And check out Madalyn's appearances in the press.