It seems it is time to honestly admit to yourself that you have sacrificed time and energy on a situation or relationship that simply does not work. It's time to move on, dear Sagittarius. You're ready to clean house. Confront your fear of being alone and acknowledge the different limits you have put on yourself because of that fear.
In the name of being self, you may have adhered to lower standards than you are capable of achieving. Perhaps you have bargained away creativity and joy in order to avoid being challenged. These kinds of tradeoffs never work.
This could be a time to cut your losses. This is an opportunity to heal as you shed a heavy burden that weighs you down.
The universe supports you in being honest and clear especially near the new Moon Thursday, February 11, when what you articulate brings a much desired outcome.
This is a time of a new beginning, and like a morning sunrise it should be so beautiful you'll want to gasp. Just remember – you can't rush the Sun.
You'll feel wildly impatient – well, I know you've waited forever (some of you, lifetimes) – and like you have to act now – but you don't, and you should not.
This will apply to both a personal situation and a work situation.
You have everything, and I mean everything, happening in your third house of communications and writing. In here you have:
Awesome, life-creating Sun
Your lucky ruler, profitable Jupiter
Brilliant thought and word planet Mercury (in retrograde January 30 – February 20)
Beauty Queen Venus as of February 1
A friendly new Aquarius Moon on Thursday, February 11
Karmic Saturn
Wise Pallas
You'll be doing a lot of communicating this February.
And your third house rules:
Your communications
Your thoughts
Words
Writing and recording
Expressing yourself through movement, also hands, arms, shoulders
Siblings
Your neighbors
Talking
Short trips around the neighborhood, your commute
Analysis
It is occasionally my custom to ask a sign what they WANT for a particular month. I love playing Santa Claus, mais oui, (who doesn't?) but it also serves a more serious purpose.
The response doesn't change what I see, but it helps with the expression of what I see.
Example: If Scorpio is bad-tempered this month, I know to tread carefully. If Gemini wants clarity, I try to provide that.
When Gemini gets greedy, and says she wants it ALL, well…then I just smile.
There's only so much an astrologer can do.
Except. EXCEPT.
When it comes to Sagittarius this month.
You can talk anyone into anything this month – except, in a few cases, asking someone to donate money. You push yourself harder than ever onto your new road of 2021 – a year that allows you to utilize ALL your self-expressive gifts.
As Sagittarius Jupiter Mikhail Baryshnikov said: I do not try to dance better than anyone else. I only try to dance better than myself.
I gotta say, it's more fun when someone asks me to work miracles – as opposed to a question about their dumb boyfriend, or the future of their stocks and bonds. (Yes, I answer those, too.)
Sagittarius really does have more fun, blonde or no, and they really ARE better at manifesting their desires than other zodiac signs – when they decide to do it. Otherwise, they stew about their reputation, and how hard reality has been on them.
Dear Sag, you certainly have had cause to be concerned about money. And it's true – you do need to deal with a reality which is nothing but an outright hassle when you come down to it.
That's what they say about moving – it's right up there with death of a spouse, divorce, and flood.
So, consider yourself lucky. (You're Sagittarius! Ruled by the richest planet in our solar system, Jupiter!)
You can afford to spend more this February, and in fact you will have to. Many of you are, in essence, beginning new lives. An educational program is emphasized. Don't worry if, at the same time, you feel pressure about it.
A lot of planetary movement is in your fourth house of home, property, and new beginnings. (This also sometimes concerns your father.)
Best Ways to Make Miracles This Month:
Make your move now, your bid, your affirmation, your magic spell, your proposal. Write it down.
Money frees up. Wait patiently until then, then strike while the iron's hot.
Know how hard you've worked. Know how you basically have gone without sleep. Know that you deserve a break.
And, finally, for the far-reaching archer who shoots his / her arrows high up into the sky and then follows them as far as they will go –
Remember: Ships are safe in harbor.
But that is not what ships were built for.
Best of luck, dear Sag!! I look forward to many more miracles to come.
And an interesting thing you realize about your fame this month. It's not created by you and an amorphous public. It's created exactly by what you do and how you act with a few specific people. You as visionary and inspirational leader. It's all in the singular, the tiny, everyday act.
Whatever burden you carry from your family, you need to know that it is no longer your fault. You have been carrying it around as much from guilt as from anything else.
It never was your fault.
This is where revelations will come a'plenty. And unexpectedly — some from the sky.
After February 19, you flourish by being in a quieter place, as in at home. You find yourself looking for a little quiet. And in that quiet:
Listen to your life. See it for the fathomless mystery it is. In the boredom and pain of it no less than in the excitement and gladness: touch, taste, smell your way to the holy and hidden heart of it.
You have got a fabulous gift. And you're here to share it. Let your voice give it to us.
I'm listening, Sag.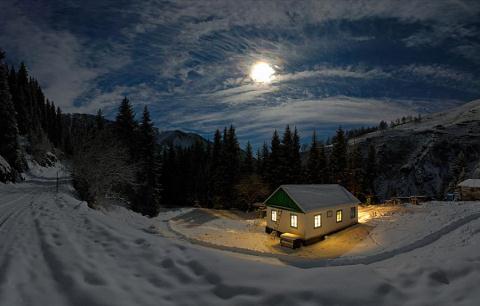 Is it time for your own reading, Sagittarius?
For your private reading with me by phone, click here to email my assistant Viola, or call  viola@madalynaslan.com / 212-631-5844.
YOUR DESTINY DAYS   Sagittarius Sun and Sagittarius Jupiter, your destined times are:
(EST) Friday, February 5 after 12:16pm; all of Saturday, February 6; and Sunday, February 7 until 3:52pm. 
I look forward to our talking again. So you don't miss my helpful wisdom, articulation of what you're going through (and what to do about it), insight and meditations, please stay in touch via my options below. CREDIT CARDS now accepted in addition to PayPal.
The price for membership is $5.95 now.
This is a one time payment for one month of access to the horoscopes.
The price for membership is $14.95 now.
This is a one time payment for three months of access to the horoscopes.
The price for membership is $42.00 now.
This is a one time payment for one year of access to the horoscopes.
This is a monthly recurring membership, meaning that you will be charged every month until you cancel your membership through the website. If you do not wish to be charged monthly please choose one of the single payment options.
Still unsure? Read some reviews to see what Madalyn's clients rave about! And check out Madalyn's appearances in the press.