August is a giant egg of knowledge for you. For you to crack open. For you to explore.
I advise you, in a far-away situation involving communications, to research your situation and in the process question existing authorities. It may be time to examine underlying assumptions and bring greater clarity into areas that have been left in the dark. Don't wait for others to do it.
Under Covid you haven't been able to travel easily. Only in your mind. This August, you're swimming toward a large open space! Your restless mind, after being cooped up with so many detailed responsibilities and financial concerns, will finally be free. August brings: freedom to explore, travel, learn new things. No more same-old, same-old. Listen to the inner wisdom offered by the wise elder that dwells inside of you.
This is your mantra for every morning, for ten mornings in a row. I swear to you, Sagittarius, if you do this faithfully for ten days in a row, you will see your life transform on the 5th of August. (A little bit of magic included in August's horoscope; if anyone gets it, it's you.)
Passion also returns. Romantic passion and creative passion. You can fuel masterpieces. You can have hours of sex. The gates have most definitely opened.
So it's an insanely successful month, except for one potential explosion you need to watch for.
You have a double Moon happening in your communications house. The first full Moon Friday, July 23, and the second following it, both in Aquarius, Sunday, August 22. The full Aquarius Moon on Sunday, August 22, give or take three days, brings friction from neighbors or siblings / old pals. This includes drama from the sibling-like, those with whom you comfortably squabble. Remember, you're going to be in the middle of all your new freedom, your mind impulsively flying, and you may say things you later regret. Full moon, full blow up. Fantastic for composing projects though!
So – successful options to avoid WWIII at the end of August, 2021.
One. Talk about it beforehand, when the moon is another sign.
Two. On this day – August 22 – practice yoga all day long.
Three. Count to ten before you react to anything or anyone intensely annoying.
Four. Be the generous and charming soul you truly are.
Five. With friends take the time to know their story.
The first full Aquarius Moon Friday, July 23 is when you need to keep your antennae especially high. A Double Full Moon aims to alert for some situations, which are identified in the first full Moon, but for some reason you decide to hide them, or not to accept them. These are uncovered under the second full Moon Sunday, August 22.
The first Full moon in Aquarius on July 23 points to the culmination of macro projects, excess of logic, and creating authentic relationships.
In the case of the Double Full Moon in Aquarius, you need to be pragmatic, make real connections, and stop holding on to the past.
You may be due more recognition than you've received – which is coming.
Your ruler lucky Jupiter moves from your fourth house of home and family to your third house of communications and expression Wednesday, July 28. Get ready to get some fortune from your self-expression! And then you can do what you love best – travel.
Your ninth house of travel is chock full of beneficent planets.
It's really been too much, Sagittarius. Getting away helps refresh your outlook and your perspective, which have been horribly convoluted with the many recent demands placed on you.
Supporting your getaway ninth house you have:
Life-giving, awesome Sun
Brilliant thought-planet Mercury as of Tuesday, July 27
Sexy, powerful Mars
A generous new Leo Moon Sunday, August 8
Your expansive ninth house, traditionally ruled by Sagittarius, covers:
Travel
Lands far away
Anything international
Foreigners
Different languages, cultures, rituals
Mind-travel
Broadening your horizons
Law and lawyers
Publishing
Education, academia
Other cities – counties – states – countries – planets – galaxies
Other belief systems
Learning and exploring
Dreaming big
Outer Space
Not enough, you cry! Never enough! And everyone wanting everything from you on top of it…
The terrific line up in your ninth zone of philosophy, travel, publishing, law, academia, foreign lands and foreign contacts is impressive, to say the least.
If you feel that you have been limited to just your country – now it's time to expand!
This means you will travel more, speak more abroad, and your work will spread beyond one country. You find yourself more involved in other cultures. Some of this will be done remotely during the time of Covid.
You become pickier now in terms of what you spend, and what you save. You find you can do with less STUFF for one thing. The upcoming spring-cleaning of your second house of cash and possessions creates a much more positive work environment for you.
For in your second house of finances, you have old garbage man Pluto in retrograde. Cleaning up and clearing out really old stuff. During a retrograde it is advisable to do only these things: spring-clean, declutter, sort out, go back into the past in terms of a project or a relationship, collect old debts.
You hold your head high in pride when you see your old partners. You made it.
And a recent triumph is having an effect that's contrary to the one everyone expected. You've made an unbelievable 180-degree turn and deserve to be celebrated.
You've revolutionized your path – not an easy task.
Keep up the great work, ignore (when you can) the miniature hoodlums at your knees (or stomach), and don't forget to exercise!
What forbidden path is tempting you to explore it now?
I see you like the Sagittarius painter Lucian Freud, grandson of Sigmund Freud, expanding, exploding horizons and amazing visions.
New financial arrangements are promising and you get the best results towards the end of the month, so be patient. If you feel disappointed that things are not moving swiftly – I know how you feel!
Exercising restraint and patience might seem too saint-like to you so I would just go for examining the details.
You come up with brilliant ideas. Keep them flowing. Keep paying attention to them. Herein is your gold mine. Seriously.
Old people from the past come up at this time, too. For some of you, that forbidden love affair you weren't supposed to have has been rearing its head again.
For you coupled Sag, expect a rekindling of passion.
Respect your creations. You have one of the most creative minds of the Zodiac.
Fantasize in secret if you have to. But in the world, go one step further than you thought you could. Or than you think you can.
Is it time for your own reading, Sagittarius?

Welcome to our SUMMER SALE! 20% OFF! (ends September 5.)
For your 20% off reading with me by phone, click here to email my assistant Viola, or call:  viola@madalynaslan.com / 212-631-5844.
YOUR DESTINY DAYS   Sagittarius Sun and Sagittarius Jupiter, your destined times are:
(EST) Sunday, August 15 after 11:12pm; all of Monday, August 16; all of Tuesday, August 17; until 1:58am on Wednesday, August 18.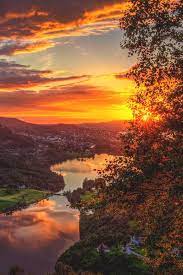 The poem I really LOVE for August, so I want to share it with you, is Dark August by Derek Walcott.
So much rain, so much life like the swollen sky of this black August. My sister, the sun, broods in her yellow room and won't come out.
But the poem for this August, 2021, for you and your horoscope this month, is An August Midnight by Thomas Hardy.
A shaded lamp and a waving blind,
And the beat of a clock from the distant floor.
Brilliant. As are you, my dear Sagittarius. Happy August!
I look forward to our talking again. So you don't miss my helpful wisdom, articulation of what you're going through (and what to do about it), insight and meditations, please stay in touch via my options below. CREDIT CARDS now accepted in addition to PayPal.
The price for membership is $5.95 now.
This is a one time payment for one month of access to the horoscopes.
The price for membership is $14.95 now.
This is a one time payment for three months of access to the horoscopes.
The price for membership is $42.00 now.
This is a one time payment for one year of access to the horoscopes.
This is a monthly recurring membership, meaning that you will be charged every month until you cancel your membership through the website. If you do not wish to be charged monthly please choose one of the single payment options.
Still unsure? Read some reviews to see what Madalyn's clients rave about! And check out Madalyn's appearances in the press.