Pisces, you are going into a money year! Tuesday, May 10, planet of abundance Jupiter moves into your second house of finance to bless your finances until October! All sort of opportunities will pop up for you in this area, so be on the look-out.
But – first. Solar eclipse new Moon in Taurus in your third house of communications as April ends – on Saturday, April 30. A sea-change is coming here, which might involve a sibling, cousin, or neighbor.
With eclipses and a wild Uranus in the same house, anything is possible, but it should include a happy beginning as the other planets in this third house are so supportive. They are:
Shining powerhouse Sun
Solar eclipse new Taurus Moon Saturday, April 30
Brilliant wordsy Mercury (in and out, retrograde and direct)
Revolutionary Uranus
Wise Pallas as of Sunday, May 1
And your third house, traditionally ruled by versatile Gemini, rules:
All forms of communication
Thought and analysis
Expression
The internet
Social media
Journals, blogs, newspapers, paperbacks, etc.
Your siblings
Neighbors
Sibling-like friends
The neighborhood
Short trips
Cars, bikes, buses, trains
Versatility and movement
Speed
Your ability to learn
Biggest karmic lesson of the month: think before you talk. Your talk will be powerful and permanent – more than you can imagine. When in doubt, say little.
As committed as you are to working out and healing your inner life, you must admit there's been plenty of outside stimuli around you – and its speed is impressive, too. You are making your way in your new life, and there's plenty to admire – nothing to criticize. You are doing exactly what you are meant to be doing.
Career is the golden egg you still must crack. And you will – with brilliant patience and flexibility. Your path opens this May in many different directions, not how you expected. It's not magic, it's really more like science. It's time to trust yourself and your word. And also, the writing on the wall. What is the most obvious thing you must do now? One part involves money and traveling. The other part is your career, which is asking almost the impossible of you. But the rewards – WOW!
A lunar eclipse full Moon in Scorpio occurs in your ninth travel house on Monday, May 16, and it is essential you travel, get away, explore the outer world before then. A change of scene is exactly what the doctor ordered. This, above all, restores your faith. You have been working so hard you may have forgotten what this is!
Now is not the time to day-dream about these things, but to make them happen. What you do this month will change your life forever.
So don't forget to look up at the night sky that Monday. The Moon will give you a dramatic insight into a new way of healing and recreating your self and expanding your horizons — and your life. The Moon will be brilliant and what you receive from it, even more so. It's a psychic insight (as befitting Pisces), it will make you feel much better – as in, it WORKS – and it will make you money.
Speaking of money…lucky planet Jupiter is also closest to Earth at this time. Look for it close to the Moon; it is the next brightest star! This provider of good fortune and abundance is just what you need. You may not be sharing it with the world but I suspect you're daydreaming about being an AUTHORITY at this time.
Money is, or should be, a concern. Figure it out now, Pisces. What are you going to do to make more money in the coming months?
Look at Ceres moving into your fifth house mid-May.
Ceres is the biggest asteroid we've ever discovered – and the FIRST one we ever discovered, in 1801. The astronomers named it after the Roman goddess of the earth, nature, and harvest. In Greek mythology, she is Demeter, the mother who lost her daughter Persephone to the underworld. Remember that story? (It's one of my personal favorites.)
Persephone, Demeter's daughter, was stolen by Hades, King of the Underworld, and taken down under the earth to live with him. Persephone eventually fell in love with him, so SHE was okay as far as that part was concerned, but she suffered horribly missing her mother. And her mother still suffers today.
And because she is mother of the Earth, her feelings are reflected in the Earth. When could a mother ever keep her feelings to herself about losing a child?
So Hades had to hear her, and they made a deal. Half the year, her daughter Persephone lives with him, under the Earth. That is when it is fall and winter: leaves fall and die, all goes dark and underground, nothing grows. The other half, Persephone is reunited with her mother above Earth. That is when it is spring and summer: everything grows and births, all becomes light! And warm.
This is particularly potent now that winter is ending for many of us.
And so we have the seasons. (Astrology is based on the northern hemisphere, but for the southern hemisphere, just reverse.) And so we have, too, the connection of birth and reproduction. Parent and child at its most primal. Creator and offspring.
It's no coincidence that Mother's Day in America is during the time of the earth sign of Taurus. In 2022 it is Sunday, May 8. We're all really Earth-centered at heart. This sets up your new synodic theme of what is truly nurturing (i.e. MOTHERING) to you.
What you love is up for grabs. What you really care about has to be decided. So, let us look at what you've been MISSING, sweet Pisces!
Love-wise, you're being friends, which is great. The truth does come out particularly now among domestic lovers. People show their true colors and I think you'll be pleasantly surprised.
Your ruling planet magical Neptune is in your first house, making you particularly enchanting and appealing and hypnotic.
Single Pisces: there are very few of you left. You are a rare breed. You are either lost in intense creativity, a dream world, or your own unconscious.
Those of you who have been working away at your daily routine and habits (including health and exercise) will start to enjoy the good results.
Career-wise, you're lucky now — so don't blow it.
You really do stop worrying after May 21.
It is time for your carefree holiday, figuratively speaking. You cannot afford to stop working so you need to take a vacation of another kind.
If you feel as if you're being passed over for a promotion at work yet again, then join the club.
Allow me to tell you that your work is being protected, and that you may not feel that way now, you will in a few weeks.
People are perceiving you in more and more of a pleasant light. In fact, Mars is drawing admirers out of the bushes.
Sweet Venus begins to bless your second financial house Monday, May 2.
Enjoy it, sweet Pisces! You deserve it.
Are you ready for your own reading, Pisces?
For your reading with me by phone, click here to email my assistant Viola, or call:  viola@madalynaslan.com / 212-631-5844.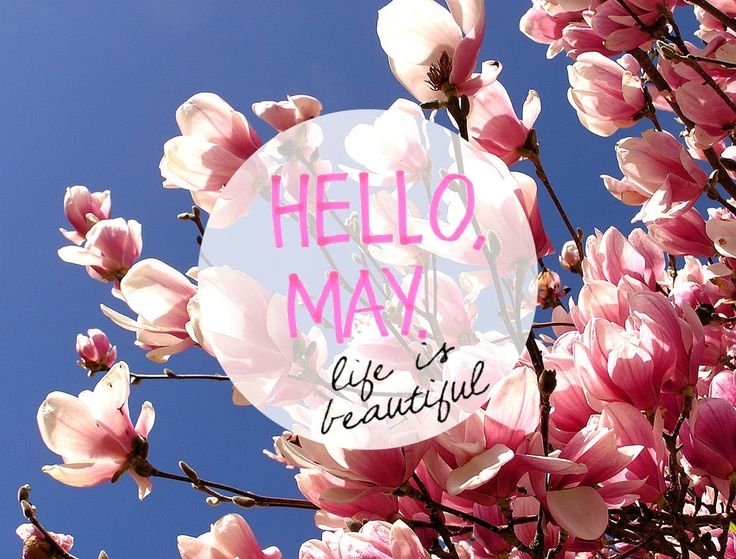 Come queen of months in company
Wi all thy merry minstrelsy
The restless cuckoo absent long
And twittering swallows chimney song …
— May by John Clare
YOUR DESTINY DAYS  Pisces Sun, Pisces Rising, and Pisces Jupiter, your destined times are:
(EST) Monday, April 25 after 6:15am; all of Tuesday, April 26; Wednesday, April 27 until 12:10pm; Sunday, May 22 after 11:49am; all of Monday, May 23; and Tuesday, May 24 until 5:39pm. 
I look forward to our talking again. So you don't miss my helpful wisdom, articulation of what you're going through (and what to do about it), insight and meditations, please stay in touch via my options below. CREDIT CARDS now accepted in addition to PayPal.
The price for membership is $6.95 now.
This is a one time payment for one month of access to the horoscopes.
The price for membership is $19.95 now.
This is a one time payment for three months of access to the horoscopes.
The price for membership is $49.00 now.
This is a one time payment for one year of access to the horoscopes.
This is a monthly recurring membership, meaning that you will be charged every month until you cancel your membership through the website. If you do not wish to be charged monthly please choose one of the single payment options.
Still unsure? Read some reviews to see what Madalyn's clients rave about! And check out Madalyn's appearances in the press.