You give off a glow as the new year begins and it's lovely to see. Jupiter is going to bless your healing sector all year until December 28, 2021 and if anyone deserves it after this last difficult Covid year, it's you. So  heal as only you know how. You feel a new surge of energy as well. Sorely needed.
2021 is radical for you! You quietly gather information that will help you direct a situation to unity. Concerning a situation where it has been difficult to communicate: you can't know how to facililtate communication until you have studied the environment. Your task is to blend into your surroundings so you can gather information and get a clear sense of what is going on around you.
Think of yourself as a secret agent for the greater good. (You ARE.) In due time, others will recognize the role you play in the transformation from divisiveness to unity. However, right now you are being asked to watch quietly from the sidelines.
That's what your twelfth house – which Jupiter gifts all this year – is all about. The sidelines, and working behind the scenes.
No more same old. You are choosing a new – a wilder – path of success and no one better get in your way. Except for love partners, that is. Love grows more committed in 2021 and you want even stronger performance.
You're devoted to the point where you spend hours making your partner happy with your artistic expression. I am convinced you are the magic creator of the stunning holiday displays in your home! (And they are gorgeous, dear Pisces.) You shine in the new year and everyone adores you.
My only warning is making decisions too early in the year. Please hold off on making crucial decisions about major moves in your life until after January 19.
Also, one friend in particular may let you down, and you may just decide to let her – or him – go. It is most definitely an out with the old, in with the new, kind of New Year's!
The majority of planets now are in your eleventh house of community, colleagues, and your greatest dreams. In here you have:
Awesome, life-giving Sun
Brilliant thought planet Mercury
Transformative powerful Pluto
Beauty Queen Venus as of Friday, January 8
A new status Moon on Wednesday, January 13
Let's look at all the areas ruled by your eleventh house:
Your community
Professional colleagues
All your social circles
Groups, clubs, and organizations to which you belong
Your dreams and wishes
Philanthropy and making the world a better place
Manifesting your future
Humanitarian ideals
Taking advice from others
Discerning the truth
Acting on your ethics
Employ your brilliant – and FUN – people skills to partnerships. Particularly your working, professional partnerships – as here is, literally, where the money is. People are apt to be jittery and argumentative so stay clear of arguments and employ your famous Pisces magic touch.
You're still reeling from the recent dramas but don't fear standing up for what you believe in, Pisces. You can tell the truth. This is where your friend may let you down – with a great hope and plan you had.
"The universe is full of magical things patiently waiting for our wits to grow stronger." (Scorpio Eden Phillpotts.) See, you are just waiting for others to catch up with your vision. And for a friend to fully believe you.
Talk it out.
Not everyone will help you. Nothing to fret about. You are going to push on regardless and begin on a new project at the beginning of the year.
You need to play carefully this January, dear Pisces, while standing up for what you believe. To partners as well as to people in general. Do not overstep boundaries. Follow social and professional protocol.
Relief comes mid-month. Until then, enjoy the game. It is more than a skill. You have the instinct for it. You have a type of genius. Treasure it. As January gets truly underway you go off the charts creative. You have some of your most brilliant ideas ever after mid-month. Make sure you write them down and don't lose them!
Go back to an old piece of work, revisit a past relationship, heal that which is unfinished in yourself.
To do this, you will need some ME time, and you need to carve out space for yourself in which you can sit quietly. Solitude and rest is key. For this reason late January will be a much more inward time for you.
Because the twelfth house, traditionally ruled by Pisces, is a psychic house, definitely trust your intuitions and dreams at this time. And if you can get this far, you realize it is time to forgive, dear Pisces. To leave the past behind. Particularly those who are far away. So far away that you may not have seen them in years. So far away they might not even exist on earth anymore.
Attached Pisces, you work it out with your significant other. By January's end you are again truly happy.
Single Pisces, there are fleeting connections, but I do not see anyone special until February. So we will talk about this next month.
Which professional colleagues can you trust? Which circles and clubs support you? Do not be afraid to ask for their help as 2020 ends. By god, you have earned it. That long-waited for acknowledgement arrives. You receive definite confirmation of your public value.
After several frustrating delays and miscommunications your career goes smoothly again. You knew you would get there in the end! It makes the chess game which you have to dance, the long political party, almost worth it.
You have worked hard and you deserve to be worshiped.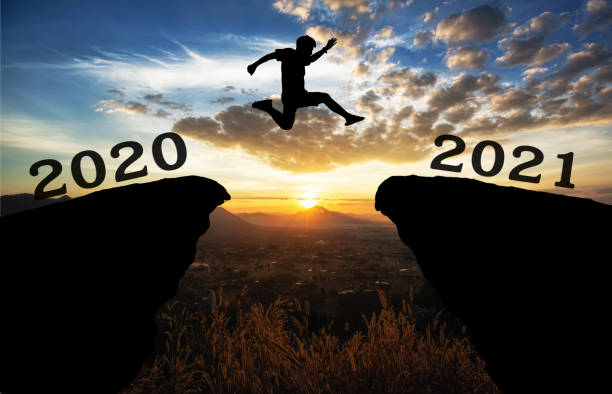 Is it time for your own reading, Pisces?
For your private reading with me by phone, click here to email my assistant Viola, or call  viola@madalynaslan.com / 212-631-5844.
YOUR DESTINY DAYS   Pisces Sun and Pisces Jupiter, your destined times are:
(EST) Friday, January 15 after 5:17pm; all of Saturday, January 16; all of Sunday, January 17; until 2:07am on Monday, January 18.
I look forward to our talking again. So you don't miss my helpful wisdom, articulation of what you're going through (and what to do about it), insight and meditations, please stay in touch via my options below. CREDIT CARDS now accepted in addition to PayPal.
The price for membership is $5.95 now.
This is a one time payment for one month of access to the horoscopes.
The price for membership is $14.95 now.
This is a one time payment for three months of access to the horoscopes.
The price for membership is $42.00 now.
This is a one time payment for one year of access to the horoscopes.
This is a monthly recurring membership, meaning that you will be charged every month until you cancel your membership through the website. If you do not wish to be charged monthly please choose one of the single payment options.
Still unsure? Read some reviews to see what Madalyn's clients rave about! And check out Madalyn's appearances in the press.