You're longing to communicate but the reality is you need to be basically a shut-in during this Covid time. February will be the worst month for Covid on record. Please stay safe. This actually works very well for you, Pisces, because everything is going on behind the scenes in the seclusion and solitude of your twelfth house. You seem to be disappointed. It is time for you to take time out and meditate on what you're really feeling. Your disappointment will then disappear and we can get at the core issue for February.
As you push yourself out into the world again – and this WILL be successful for this year – it will naturally feel uncomfortable at first. Temporary blip! Let it be, and go gently on yourself. Not all is as it appears to be, and the very reality you're meeting will change.
Pisces photographer Diane Arbus famously said, "You don't put into a photograph what's going to come out. Or vice versa, what comes out is not what you put in. I have never taken a picture I've intended. They're always better or worse."
Similarly, it might not all make sense right now, nor be how you planned.
For in your hidden twelfth house you have:
Awesome, life-creating Sun
Profitable Jupiter
Brilliant thought and word planet Mercury (in retrograde January 30 – February 20)
Beauty Queen Venus as of February 1
A friendly new Aquarius Moon on Thursday, February 11
Karmic Saturn
Wise Pallas
Your twelfth house rules:
Retreats
Rest
Solitude
Your unconscious
What's under the ice berg
Memory
Dreams
Psychological healing
Therapy: Why do you sacrifice so much?
Your past
Buried sorrows
Inhibiting factors, including physical inhibitions
Places of confinement, hospitals, vaccination centers, spas, meditation centers, barracks, etc.
Past lives
In love and in business, partners are preoccupied, giving you this time to retreat and think things over.
Ask yourself: what do you really need for yourself?
The path will become very clear as February ends.
A few words about Mercury retrograde, which never helps things be clear. And which is happening all throughout this time from Saturday, January 30 to Saturday, February 20. Because it is in Aquarius, technology (which Aquarius rules) will be hit extra hard. All sorts of blips will occur, with your internet, your computer, your phone, et al. Back up and save now as much as you can.
Do not choose this time – January 30 – February 20 – to install anything new – not a good time to launch your new website or any new product – and don't buy another computer to replace your ailing one. (No technology purchases, nor any big purchases like a car, etc.)
Mercury retrograde is, however, an excellent time to spring clean your house, the best time for clearing through clutter, re-organizing your desk, papers, clothes, you name it. And to finish old projects, aching to be completed. So, try to get a jump before the new month begins.
Because Mercury retrograde is taking place in your twelfth house, buried parts of you will resurface. As you recover in your place of retreat and rest. It is necessary to stay put, due to Covid, and the best thing possible for you this February. Backed by so many positive forces, this is excellent news indeed.
Just give yourself this month to meditate, dear Pisces! As you slowly work your way back onto that stage of life, the public stage you are meant to inhabit.
In love, commitment is the theme. Attached Pisces, you lend a hand to your partner and you put a lot of work into your relationship. Single Pisces, you play the field before you find someone you really like. Or you choose to be alone this month.
There are great changes all around you. Many people are getting laid off work. You yourself may decide to add to or change fields.
Trust your deepest intuition to move forward – but only once you have given yourself the proper amount of time. Face your greatest fear, and you conquer the world. There is only true success ahead of you, Pisces.
Your last month has been a clunker on the head. You had to face stuff you didn't want to. Own up to stuff, too.
That's hard, dear Fish. And takes bravery and guts. It's like a surgical operation to have your eyes opened – OW!
But you did it, you went through it, and if you are reading this horoscope, then you are alive.
Bravo. Bravo.
Go with what the universe is giving you now, Pisces. Time to lick your wounds and take back your power from the wounded place.
It is not the time to be all out there, waving your flag and strutting your stuff like your Aquarian sister – but a time to be inside, deeply with yourself, communing with your unconscious and getting the most incredible psychic insights and creative ideas imaginable. And to heal any old wounds. They only produce setbacks later in life.
The twelfth house also rules psychological healing and this is what February will bring to you.
You come out of February healed and trusted and confident and in control. And with creative ideas that will make you a fortune.
And you will see how truly loved you are. And just in time for Valentine's Day!
So realize you're in demand but the wheel is moving more slowly, and it's a good idea now anyway to be picky about where you put your energy and offers of friendship. Also, some friendships will be moving on. Even very old ones may be replaced in terms of importance.
Truly, February is a month unlike any other. It will be like untangling a very fine, very delicate chain, and when you do this, you will in essence remove the torture from your life (much of which is self-inflicted).
Your loved one is – as usual – going through whatever he or she needs to go through for their daily bread. Nothing to do with you whatsoever personally at all.
You have to keep up the great image, and this can take more than a little help from your friends.
After February 18, contact everyone you've ever known. Reach out. Even to people you haven't talked to in possibly years. But until then, I wouldn't worry about it. Keep to yourself, with your loved one(s), in your golden fairyland, and let yourself enter the world of dreams. You will produce great profit from this. Which will last the whole year. Happy 2021!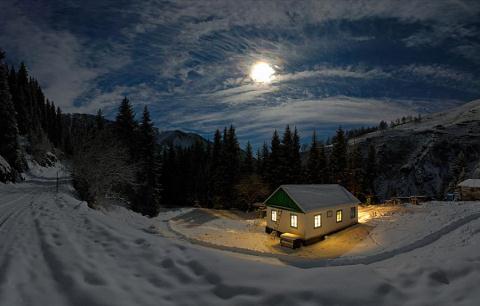 Is it time for your own reading, Pisces?
For your private reading with me by phone, click here to email my assistant Viola, or call  viola@madalynaslan.com / 212-631-5844.
YOUR DESTINY DAYS   Pisces Sun and Pisces Jupiter, your destined times are:
(EST) Friday, February 12 after 2:23am; all of Saturday, February 13; and Sunday, February 14 until 10:54am.
I look forward to our talking again. So you don't miss my helpful wisdom, articulation of what you're going through (and what to do about it), insight and meditations, please stay in touch via my options below. CREDIT CARDS now accepted in addition to PayPal.
The price for membership is $5.95 now.
This is a one time payment for one month of access to the horoscopes.
The price for membership is $14.95 now.
This is a one time payment for three months of access to the horoscopes.
The price for membership is $42.00 now.
This is a one time payment for one year of access to the horoscopes.
This is a monthly recurring membership, meaning that you will be charged every month until you cancel your membership through the website. If you do not wish to be charged monthly please choose one of the single payment options.
Still unsure? Read some reviews to see what Madalyn's clients rave about! And check out Madalyn's appearances in the press.