With Saturn not turning direct until October 10, you have plenty of time to get help from your professional and social community. People will be coming back into the fold. Things start to move again.
I urge you to have confidence in your natural divinity. Throw off any cultural conditioning that keeps you from being authentic with yourself. Step into the full light of truth and reveal your motives and principles. Once done, you will no longer give away power to the people that criticize and shame you.
Focus on the positive and the real. Your authentic shining self is a light for others when you project it without contrivance.
The Aquarius full Moon occurs deep in your unconscious twelfth house TWICE, first on Friday, July 23, then again Sunday, August 22. A double whammy and most magical. If you don't go bonkers, you get the best ideas you've EVER had. Like Albert Einstein, most celebrated brain on earth and a natural refugee and Pisces like you. His name is synonymous with genius. He explained his theory of relativity so all can understand:
"When a man sits with a pretty girl for an hour, it seems like a minute. But let him sit on a hot stove for a minute — and it's longer than any hour. That's relativity."
Different language choice and subject choice are imperative now. We can't have Einstein getting fired.
Dear Pisces. Sometimes things have to fall completely apart so new life and structures can come into being. Out with the old and in with the new. You have the power to create new life now.
This August the most important thing is to plant your feet firmly on the ground. It's difficult for a fish who has no feet. You have fins, only fins, after all. But with the shifts going on in your life now, you must.
Do it now. Close your eyes, and BREATHE.
You find the greatest support coming right now from your sixth house of everyday rituals and work you perform. It is how you take care of yourself while you work that is the most important thing, and you take better care of yourself this August. You have gracefully survived Covid and now you find even more support.
Really all you need do is go step by step, and you'll be more than good. You persuade well this month. Even some naysayers. But you can't fall apart, and you need to limit your time in confessional mode. A crazy 90 degree square threatens to blow up your past work, which you can't afford. It's crucial to roll up your sleeves and produce, while still remembering your dreams.
Loved ones will hold your dreams for you while you concentrate on practical self-care.
Your psyche needs cool calm now, needs you to follow a healthy regimen with structured days to stay sane, and getting away is a perfect idea.
You'll be helped. You're too magical a creature, and too loved. You're also extremely talented. In your sixth everyday rituals house you have:
Life-giving, awesome Sun
Brilliant thought-planet Mercury as of Tuesday, July 27
Sexy, powerful Mars
A generous new Leo Moon Sunday, August 8
Your sixth house, traditionally ruled by conscientious Virgo, rules:
Everyday rituals
Work, work, work
Your daily life and routine
Your health
Food and diets
Exercise
Habits, good and bad (bad: smoking; good: meditation)
How you take care of yourself
Zee domestic
Everyday activity
Little animals and pets
Service and duty
Assistants and people who work for you
Work is absolutely top of the list, and you must push yourself – continue to push yourself – as you never have before, because the upcoming beginnings and breakthroughs in your career as a result of you just showing up and doing your job leave me breathless.
You have accomplished much this year already, but the pressures on you from early psychology and childhood have been overwhelming even this. Your motivation is deeply complex. And some of the suffering is the saddest I've ever seen. And this is about to lift.
There is so much joy coming up for you in August – a turn from the worry and, at times, hopelessness, that you have felt – wow, what a relief!
It is time to let go of the past, including a past identity, and move forward, anew, to the future you.
Dreams and the past will be most powerful at this time. Better if you could get some ME time, to yourself, and journal in this state.
Pisces Willy Wonka sang, "There is no life I know that compares to pure imagination!" He was singing for imaginative Pisces everywhere.
I mention this because it is interesting and NO coincidence that Willy Wonka has always been played by a Gemini. First Gemini Gene Wilder, then by Gemini Johnny Depp. I've said this before. People have been seeing you as a flip flop Gemini.
Yes…the more changeable, flip side of fish. Complaints abound in your work-place, and you have not been treated well.
As August ends, you have an opportunity to correct this wrong perception. You really are nothing like a Gemini. This brings a sudden burst of applause from the world and from your distinguished peers.
So mid-August, you're really taking care of yourself.
You'll be getting better ideas after mid-August, and manifesting a new look for yourself as well. It may relate to an "old" look – which would work well again on you now – or an old idea regurgitated. Retrograde indicates past, and re-visiting. (In your twelfth house you have both Jupiter, your ancient ruler, retrograde, and also Saturn.)
As August gets underway, you feel more control of events and you will have something to show for your work.
Whatever you do, don't be hard on yourself this month, dear Pisces. You still need time to absorb your life changes of the past few months. For this, you need quiet time and also time for love.
Whatever you feel was taken away from you as a child now returns in an unexpected form.
I think you can slowly and confidently take the reins.
There, breathe. There, there. BREATHE.
It's time for a change. A Sea-Change. In your work. How you go through your day to day.
There is a magic about you, dear Pisces. We know this.
The sails are full. List forward.
The whole world loves you.
Is it time for your own reading, Pisces?

Welcome to our SUMMER SALE! 20% OFF! (ends September 5.)
For your 20% off reading with me by phone, click here to email my assistant Viola, or call:  viola@madalynaslan.com / 212-631-5844.
YOUR DESTINY DAYS   Pisces Sun and Pisces Jupiter, your destined times are:
(EST) Sunday, July 25 after 11:30pm; all of Monday, July 26; all of Tuesday, July 27; until 5:58am on Wednesday, July 28; Sunday, August 22 after 8:43am; all of Monday, August 23; and Tuesday, August 24 until 2:57pm.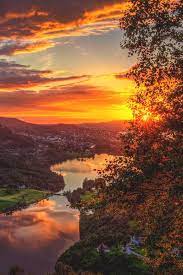 The poem I really LOVE for August, so I want to share it with you, is Dark August by Derek Walcott.
So much rain, so much life like the swollen sky of this black August. My sister, the sun, broods in her yellow room and won't come out.
But the poem for this August, 2021, for you and your horoscope this month, is An August Midnight by Thomas Hardy.
A shaded lamp and a waving blind,
And the beat of a clock from the distant floor.
Brilliant. As are you, my dear Pisces. (Pisces rules poetry.) Happy August!
I look forward to our talking again. So you don't miss my helpful wisdom, articulation of what you're going through (and what to do about it), insight and meditations, please stay in touch via my options below. CREDIT CARDS now accepted in addition to PayPal.
The price for membership is $5.95 now.
This is a one time payment for one month of access to the horoscopes.
The price for membership is $14.95 now.
This is a one time payment for three months of access to the horoscopes.
The price for membership is $42.00 now.
This is a one time payment for one year of access to the horoscopes.
This is a monthly recurring membership, meaning that you will be charged every month until you cancel your membership through the website. If you do not wish to be charged monthly please choose one of the single payment options.
Still unsure? Read some reviews to see what Madalyn's clients rave about! And check out Madalyn's appearances in the press.