Splurging on dreams of a different you? You don't need to spend ANY MORE money, Libra. It's mere substitution, and in May you claim what is rightfully yours. You don't have to buy, Dorothy, it was in you all along…And this is your liberation. With your voice and delicious self-worth – opening the skies for you. You've been working like a dog with Jupiter in its last weeks in your sixth house. Now lucky Jupiter is moving into your seventh house of partnerships and contracts May 10, and I see celebration for you!
Shared expenses and mutual resources will be up for discussion, and I advise you to get your details straight. Put everything into writing. Money is still a sensitive topic and it is a brilliant time, however, to go over the past, and to think, and to figure things out. To honor these areas of your eighth house.
For now you have the chance to set yourself up for life. To lay down the foundations of success that can support you in your old age and give you a kind of security that has eluded you up until now. To ensure your future security. It is SO positive, dear Libra. Teamwork signifies the end of hard times.
In your eighth house you have:
Shining powerhouse Sun
Solar eclipse new Taurus Moon Saturday, April 30
Brilliant wordsy Mercury (in and out, retrograde and direct)
Revolutionary Uranus
Wise Pallas as of Sunday, May 1
Your eighth house, ruled by sexual and psychic Scorpio, rules:
Shared monies and mutual resources
Sex, sex, sex
Sharing your deepest truths
Death and rebirth
Merging with another – from company mergers to sex!
Sharing your toys: playing nice with others
Taxes and settlements and inheritance
Letting go of the past
Shedding an old persona
Clearing out outdated clothes, remnants of a past self
Healing
Regenerating
Recovering your unconscious
Summoning your psychic powers
An eclipse and wild Uranus together can bring along the unexpected and violently surprising. So it IS possible the tax man could unexpectedly come calling, but more likely something more positive.
Social acceptance has been pretty obsessive lately, along with constant changes in plan. People have just been nuts. Late, missing, lost souls, schizoid vampires. After June 3, that is done, Mercury goes direct – but remember to give it a few more days before it's REALLY direct.
Ah yes, Mercury retrograde. It is that time again. This time round zipping back and forth into your eighth house and then back into your ninth. May 10 to June 3. You know by now to expect delays, to lose things, travel and technological problems, and to pause before signing on the dotted line.
You've handled enough tense self-negotiations about your home and property and possessions, thank gawd that's settled, and now it's time to take on the challenges of your creativity. it's time to tie up loose ends there. Finish what you've been putting off forever – or at least, start again. (Libra, you are SO ready to quit your day job!!) There is an interesting dance here, sometimes tricky, in your fourth house ruling home, property – and, often, early family.
I say tricky because sometimes you must prepared to dance backwards (retro) to achieve your goals. In other words, it's not all straightforward. It's like a chess game. Sometimes you have to sacrifice a bishop, even your queen, to win the game.
Pallas is in your seventh house of partnership and marriage in its last few days before it moves into your eighth house on Sunday, May 1.
Well, allow me to introduce you to your approaching super power!
Pallas is the asteroid that rules wisdom and choosing your battles. Born from Jupiter's head, and Jupiter's favorite child, her power is second only to her father's.
Thus, next to the planet of luck, Jupiter, she has the greatest power in the entire pantheon. Many horoscopes totally ignore her. Go figure. She represents creativity, initiative, planning, cunning, and strategy.
The lunar eclipse full Scorpio Moon on Monday, May 16 is a turning point for your finances and for your sense of worth. Eclipses mean extremes of any kind, but I see this will be money coming in, so it's good news. You may feel you are giving up some of your freedom in exchange for this, but it is still worth it.
Then it's a time to let go. Everything is going at its right pace, and you can't hurry things up no matter how hard you try!
Are you dreaming of a new self to inhabit? Follow the path to inhabit that new self. Look to your nutrition and exercise to prepare you here.
Are you dreaming of a new land to inhabit? Follow the path to see where this desire leads you. As May gets underway, travel is in the air and your ninth faraway house has some awesome forces lighting it!
This ninth house also rules learning and education so if you can not get away for that dream tour and vacation — and many of you cannot, you simply have too much work to do (and too many debts) — READ!
Travel and explore in your mind. Cultural pursuits always calms the panic in a Libra.
Embrace the environment you are in. It is the right one.
I would not leave it for another one. (In case you're day-dreaming about that foreign clime!) I would work on yourself and your reputation right where you are! Do not get impatient…remember everything is going according to the Universe's plan!
By now you will have realized that you are saying goodbye to an old way of life. One which you have outgrown and that is no longer serving you.
Work-wise, you are re-structuring and re-branding, ready to expand into a new direction. Expect the unexpected here, as Uranus rules mischievously.
Embrace your metamorphosis, Libra. It is like that of a caterpillar turning into a butterfly. The caterpillar has to die — but it is not gone — it has just turned into a butterfly. There is nothing to be afraid of.
And Libra, it is finally SPRING! Spring has sprung! Enjoy the beauty. And the love which is coming your way.
Are you ready for your own reading, Libra?
For your reading with me by phone, click here to email my assistant Viola, or call:  viola@madalynaslan.com / 212-631-5844.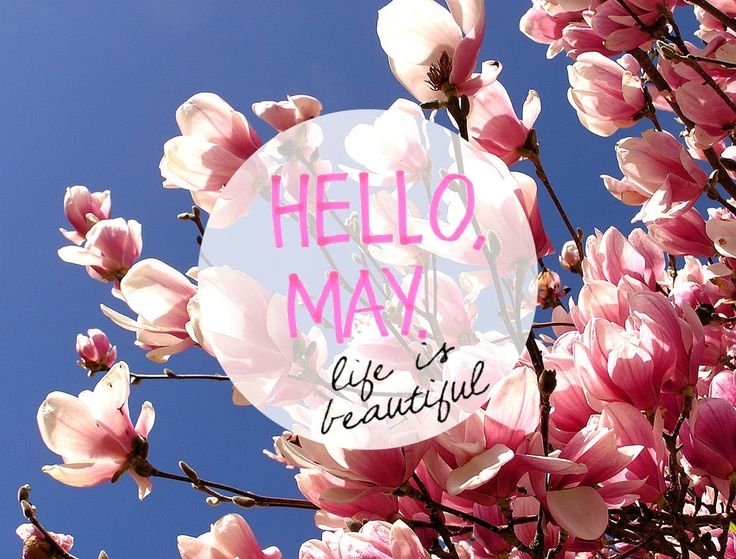 Come queen of months in company
Wi all thy merry minstrelsy
The restless cuckoo absent long
And twittering swallows chimney song …
— May by John Clare
YOUR DESTINY DAYS  Libra Sun, Libra Rising, and Libra Jupiter, your destined times are:
(EST) Thursday, May 12 from 2:34am; all of Friday, May 13; and Saturday, May 14 until 6:34am.
I look forward to our talking again. So you don't miss my helpful wisdom, articulation of what you're going through (and what to do about it), insight and meditations, please stay in touch via my options below. CREDIT CARDS now accepted in addition to PayPal.
The price for membership is $6.95 now.
This is a one time payment for one month of access to the horoscopes.
The price for membership is $19.95 now.
This is a one time payment for three months of access to the horoscopes.
The price for membership is $49.00 now.
This is a one time payment for one year of access to the horoscopes.
This is a monthly recurring membership, meaning that you will be charged every month until you cancel your membership through the website. If you do not wish to be charged monthly please choose one of the single payment options.
Still unsure? Read some reviews to see what Madalyn's clients rave about! And check out Madalyn's appearances in the press.