2021 brings release on ALL levels. Libra's been burdened more than any sign – since late 2012 – with outright horror scenarios and my gawd, are you ready to let them go. As you enter 2021, you do. Most importantly, the new year washes away grief, bitterness, and anger that has stuck to you from past life struggles.
Boundaries are the most important part of preventing these in the future, and are Libra's eternal struggle. You stick up for yourself – many of you with a difficult family member – going into the new year. Roar! Bravo, Libra.
The most exciting news is profitable Jupiter now in your fifth house until December 28, 2021. This brings incredible luck in terms of your creativity and ideas and brings you a soul mate if you want one.
Think back to 2009, and what happened in that year, and you will get a clue what – or whom – to look for.
It also shifts you more out of your home where Jupiter and Saturn reigned all of last year. Staying at home has been somewhat inevitable due to Covid, and you still will be during January due to all the positive forces in your fourth house of home, but after January…Your world opens up.
The first half of 2021 is about surrendering your past, and recognizing what you can no longer have. There is mourning involved, tears will be shed, and all will be well.
You have worked for everything that is currently in your universe. Trust that you have been doing the right thing. Doing the right thing has asked a lot of you. You have come to the right place. Now trust needs to be the theme of your December and the end of your year. Trust that you have arrived where you have always wanted to be. It is perfect. Just as it should be.
All it takes: you to do the work to make it work. And it works.
Believe me when I tell you how many people do the work and it still doesn't work. So you are in a fortunate position, and you can count your blessings. Congratulations, Libra!
Have you laughed uncontrollably today with your love interest? It's coming up!
You have the majority of planets in your fourth house – which, interestingly enough, also rules endings and beginnings. This may be the newest New Year you have ever experienced, Libra. Embrace it.
I have to say, after this time, for those of you in relationships you are not happy with, this can be the time you finally break free.
In your fourth house you have:
Awesome, life-giving Sun
Brilliant thought planet Mercury
Transformative powerful Pluto
Your ruler Beauty Queen Venus as of Friday, January 8
A new status Moon on Wednesday, January 13
All your fourth house rules:
Home
Property
Early family
Beginnings and endings
Your roots
Where you come from
Childhood
Genetics
Abilities and traits passed down to you from a parent or grandparent
Your opinion of yourself separate from the business world
Gardening
Real estate
Land & agriculture
And, often, your FATHER
Interestingly enough, this month you may also feel a confirmation of a skill developed in a PAST life.
I do not say this lightly.
You are doing something amazing, Libra, and you shouldn't ever forget this. As hard as this is, as much pressure it has put you under, the rewards are so multi-splendored, so stunning and sparkling and so what you want – that it makes me gasp.
Some of you feel like you are falling apart, but keep going. You are making the right decisions. Particularly concerning finances and your work. You can trust yourself.
There will be some genuine old-fashioned LUCK coming into your life, too. Yay! Finally some lucky breaks.
The full Cancer Moon on Tuesday, December 29 in your tenth career house brings one of these lucky breaks.
It has been very intense for you physically lately. Illness, others' illness, money restrictions, restrictions generally. It is time to clean up your body. To rid yourself of self-destructive habits, including worry and resenting others.
The professionalism you've got down – well done – but when you get passive or keep things inside…well, then you have been known to strike out. Surprising all concerned. And bringing those counter-attacks.
You take on others' burdens way too much, and sublimate your own needs and wishes for the sake of being diplomatic and pleasing, and then you resent. So no more of that in 2021.
You have got to believe this, Libra, and to have hope. Do not give up until it's over.
I know how much seems to be unclear right now. As 2020 ends, and 2021 begins, you need more than anything to rest, relax, reflect, revise.
As January continues, major planets leave your fourth house of home and enter your fifth house of fun and pleasure. A much lighter time is coming. You get out of the house.
You will have much to be proud of this year. You are basically restructuring your life from the bottom up.
This January you replenish yourself. Somehow you've been holding it all together – and when you get away, you let it all go. Which you need to do. Voices from the past will re-enter your life, and they will have a profound effect if you can finally speak the truth. The whole truth. This is the other part of Jupiter's lucky effect this whole year: healing your ache for love.
Your concentration has been very much on your home, building and laying a foundation.
And, oh my goodness, this upcoming year, 2021, will be so much happier than last year. All your hard work pays off.
After January 28, you feel great relief. It's as if a collective sigh is being sighed. Something which has been in negotiation forever, trying to reach a conclusion, finally comes to an end. It's resolved. The waiting is over.
After this, you stop spinning your wheels and settle in. Act on the values you know to be true to you – know yourself – and you cannot go wrong. You will get what – and whom – you wish for.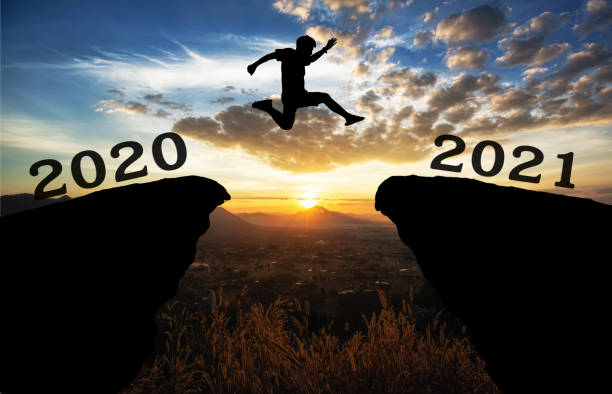 Is it time for your own reading, Libra?
For your private reading with me by phone, click here to email my assistant Viola, or call  viola@madalynaslan.com / 212-631-5844.
YOUR DESTINY DAYS   Libra Sun and Libra Jupiter, your destined times are:
(EST) Tuesday, January 5 after 12:42am; all of Wednesday, January 6; until 3:53am on Thursday, January 7. 
I look forward to our talking again. So you don't miss my helpful wisdom, articulation of what you're going through (and what to do about it), insight and meditations, please stay in touch via my options below. CREDIT CARDS now accepted in addition to PayPal.
The price for membership is $5.95 now.
This is a one time payment for one month of access to the horoscopes.
The price for membership is $14.95 now.
This is a one time payment for three months of access to the horoscopes.
The price for membership is $42.00 now.
This is a one time payment for one year of access to the horoscopes.
This is a monthly recurring membership, meaning that you will be charged every month until you cancel your membership through the website. If you do not wish to be charged monthly please choose one of the single payment options.
Still unsure? Read some reviews to see what Madalyn's clients rave about! And check out Madalyn's appearances in the press.