Allow yourself to percolate in what you enjoy the most this month. You figure out how to fund this by combining resources together with another. (Somewhat stealthily if you can.) For two thirds of you, February will be an intensely creative time, rich with ideas and art, for one third of you, it will be your time of love. Past lovers come up during the Mercury retrograde January 20 – February 20. As do past projects, aching to be finished.
Before this, but still affected by the retrograde on Thursday, January 28 you have a full Leo Moon in your eleventh house. A professional contact is sealed, giving you freedom in this, your true mission.
Recall the time when you began this current path or endeavor. Remember your sincerity, your innocence and your original vision. Can you reproduce success and sustain inspiration as the administrator of your present abundance? Think of every act of spending and investing and securing as the sowing of the seed that will sprout and produce another money tree. This is your next assignment.
Abundance is here, Libra. You have done better during Covid than many. (You could always operate in emergencies, after your background training). Relief is almost here, Libra – just hang in a few more days. Can you believe Libra gets an easier time of it?
This month expansion becomes you and you are no longer afraid. The thaw has begun. You dare to dream big for your fifth house demands to be fulfilled by your creative mission, what you were born to do, what you came to earth to be.
You have now in your romantic fifth house:
Awesome, life-creating Sun
Profitable Jupiter
Brilliant thought and word planet Mercury (in retrograde January 30 – February 20)
Your ruler, Beauty Queen Venus as of February 1
A friendly new Aquarius Moon on Thursday, February 11
Karmic Saturn
Wise Pallas
And what does your fifth house rule?
Conceptions: art, offspring, ideas
Passion
Romance
Pleasure
Falling in love
Theater, parties, performance
Showing off
Having fun
Conceiving a baby
Your own inner child
Costume and dress up
Taking risks, gambling
"…nor would this star have shaken the shackles off, bursting with light, until there is no place that does not see you. You must change your life." – Rilke.
For those of you who work in a home studio or office, roll up your sleeves and be prepared to get your hands dirty and get your work going.
Your creativity will sell like hotcakes, by the way. Rush to commit it to paper. Don't be shy.
You're truly digging for gold this February. You find it, too.
It's time for your hermit-like self to give way to the lover within you. Welcome back to the world, Libra.
In your work you will have a helper – someone who acts on your behalf and makes good things happen.
Libra Jupiter playwright David Henry Hwang wisely wrote: Happiness is so rare, the mind does somersaults to protect it.
This is particularly true in love.
You have been turning a few somersaults yourself. But oh, really, who doesn't?
But recently life has to have brought you a feeling of relief by now. It's the kind of relief you feel when a heavy decision is taken out of your hands. And this relief is guilt-free.
As you yourself have made this decision. You did it. You simply put yourself in a position where you could choose. And you have. Hallelujah, dear Libra!
Life also becomes easier money-wise, particularly if you freelance, and if you're waiting on someone else's money. Uranus in your eighth house starts bringing options of this house as well: inheritance matters, shared resources, owed funds. There, also, you will begin to feel relief.
As if you'd finally sorted out what's what and who goes where.
A few words about Mercury retrograde, which is happening all throughout this time from Saturday, January 30 to Saturday, February 20. Because it is in Aquarius, technology (which Aquarius rules) will be hit extra hard. (Tack on those three days before and three days afterwards.) All sorts of blips will occur, with your internet, your computer, your phone, et al. Back up and save now as much as you can.
Do not choose this time – January 30 – February 20 – to install anything new – not a good time to launch your new website or any new product – and don't buy another computer to replace your ailing one. (No technology purchases, nor any big purchases like a car, etc.)
Mercury retrograde is, however, an excellent time to spring clean your house, the best time for clearing through clutter, re-organizing your desk, papers, clothes, you name it. And finishing old projects. So, try to get a jump before the new month begins.
Because Mercury retrograde is taking place in your fifth house, old  will reappear in your life. Backed by so many positive forces, this will be good news. Please – you must utilize these contacts.
Venus helps you particularly in terms of home and property. But of course, Venus' main line is LOVE, and here is where we come to February 14. Valentine's Day.
Originally from Lupercalia, the Roman "festival of sexual license" held on February 15, the word lupercalia comes from lupus which means wolf in Latin. Wolves mate for life.
The founders of Rome, the twins Romulus and Remus, were suckled by a She-Wolf.
So, here we have: nurturing, sex, and life-long mates.
All sounding suspiciously like the theme of Valentine's Day!
After Valentine's Day it's all about getting healthy.
Manifest the change within yourself. February becomes your month of manifestation and change.
You have been much better about money recently so I know you can do whatever it is you need to do now.
Think about what you left behind in 2009. Think back to that year. Was that a year full of changes, or what? You had to lose something or someone to gain something or someone and it was difficult. You triumphed at the end of it, as you always do. But you left a road that traveled back to an old home behind. And that was painful.
So you deserve to take yourself seriously. Make the effort everyday, your structure, giving yourself routines.
Ceres is all about nurturing – the nurturing you got when you were young, and the nurturing you give yourself now as an adult. Some of you didn't receive very good training in terms of money, earning, and how to take care of yourself. Either it was neglected, abused, or you were made to feel bad about it. So this month we look at how to make it better.
And you do it.
After this: No more the bitter waste of time you've been feeling in this area. Money comes in, and you can relax. Romance and imagination stir your days, rather than the endless tedium. You move on, happily, successfully – and much, much stronger.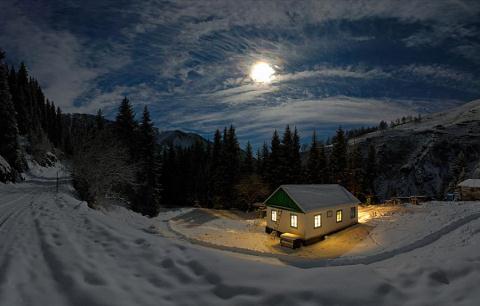 Is it time for your own reading, Libra?
For your private reading with me by phone, click here to email my assistant Viola, or call  viola@madalynaslan.com / 212-631-5844.
YOUR DESTINY DAYS   Libra Sun and Libra Jupiter, your destined times are:
(EST) Monday, February 1 after 6:25am; all of Tuesday, February 2; Wednesday, February 3 until 9:15am; and Sunday, February 28 after 2:17pm. 
I look forward to our talking again. So you don't miss my helpful wisdom, articulation of what you're going through (and what to do about it), insight and meditations, please stay in touch via my options below. CREDIT CARDS now accepted in addition to PayPal.
The price for membership is $5.95 now.
This is a one time payment for one month of access to the horoscopes.
The price for membership is $14.95 now.
This is a one time payment for three months of access to the horoscopes.
The price for membership is $42.00 now.
This is a one time payment for one year of access to the horoscopes.
This is a monthly recurring membership, meaning that you will be charged every month until you cancel your membership through the website. If you do not wish to be charged monthly please choose one of the single payment options.
Still unsure? Read some reviews to see what Madalyn's clients rave about! And check out Madalyn's appearances in the press.