August is your Cinderella month. Right now, you're in the Cinders stage, some of you literally down on the floor, covered in ash, humbled, grateful – yes, there's plenty of work – your pet! – but feeling rather slapped in the face. Then comes your transformation into Cinderella – and August becomes a ball. Your fifth and eleventh houses – fun and social houses – are activated like crazy, and Venus, your planet, beauty queen, comes into your sign Libra Monday, August 16 to make you at your most stunning for twenty-four days! (You must take photos of yourself at this time. These will be your forever favorites.)
But first – why do the gods punish us so? What about the trauma you've gone through? As flies to wanton boys are we to th' gods; They kill us for their sport. (King Lear) is a dark assessment, but it can happen. When you get careless, greedy, work too quickly, everything takes twice as long, you're not treated as well, you lose your guiding light. You've been under stress, Libra, even after that beautiful vacation, and your energy needs rest. Then time to get back on the saddle. And ride into the rainbow.
August 2 – 8, you just need to slog through. You will conquer an old obsession, and it is a particularly successful time to break an addiction. I see you succeeding brilliantly, Libra!
Then you become a member of that club you never thought you could belong to. You've waited – and worked – such a long time for this. Feel the love. It's never been more powerful. At the same time, express the caring you feel. Reach out to those you hold in your heart so that they know you're thinking of them.
As well as career support, and an invitation to a special organization or two, as well as to communication events you haven't enjoyed in a long time, you have a great time catching up with old friends who used to live nearby. (When you all lived in the same place.) These friendships are golden and very important, as supportive for your identity as anything so don't let them get away again.
There will even be a love for your wound, that part you express. You have hid it away like some type of disfigurement and now you're celebrating it, and others celebrate it also. This signifies that your mind and your soul are discovering each other, maybe for the first time.
You're about to sign on for something once-in-a-lifetime amazing. Space out a little if you need to. You will need to. You've been going non-stop for some time now.
There's lots to do, but when all is said and done, it just boils down to communication – the communication of your heart and soul. You will speak your mind. Honor your soul and its needs.
A new Leo – very generous – new Moon occurs in your eleventh house Sunday, August 8. A new and very influential professional association enters your life. It will be positive for you – and you also have no end of talking with each other! Have no fear of failure. Be assured that all details will be to your liking and satisfaction. For it is all about you manifesting your heart's desire.
If you've been dreaming, wishing, envisaging the big picture, here it comes, real and now and concrete, straight in front of you. No more biting your lip, gritting your teeth, grinning and bearing it. Saturn, when it gives, it gives BIG. The universe is asking you now to make concrete what is still in dream-stage. That which has really pulled at you, you wanting it, for a long time.
Many of you have been so overwhelmed the past few months that this will seem unreal, almost impossible. But I'm here to tell you that it's possible – and downright probable!
To get into more specifics here… In your eleventh social dream house, you have:
Life-giving, awesome Sun
Brilliant thought-planet Mercury as of Tuesday, July 27
Sexy, powerful Mars
A generous new Leo Moon Sunday, August 8
And your eleventh house rules:
Professional friends and allies
Groups you belong to
Organizations
Reputation among your peers
Career contacts and associates
Work colleagues
Clubs
Joining a humanitarian, foundation, or philanthropy society
Advice from others
Your ideals
Humanitarian work
August is one that will go down in the history books. You will accomplish something miraculous in your career – bravo! And it is befitting of you: profound, deep, and meaningful. What you are doing does have its purpose. If you have ever doubted, you can cease this doubting now.
At the same time, keep your cool about expenses. The money is there, but it's in holding.
You accomplish miracles because you're determined. That's a good sign. As fellow Libra modernist poet Wallace Stevens wrote: The wound kills that does not bleed. So it may be bloody – but you live. You're alive. Translate mourning into art and production and it makes you a fortune. Keep it beautiful.
It was time for things to change for the better – and also for you to look outside your emotional world, which has been pretty intense.
Any breather, in fact, which you can take during this time would be wise, as it frees you from your own tangled web of feelings, and allows you to use your head and sense more.
It has been a little consuming, hasn't it? And haven't you been consumed utterly by it?
Breathe, breathe, breathe, dear Libra.
You may not have the same fantasies as in the past – and ironically, it'll have you feeling less in control – but you are moving forward to a much better life. However uncomfortable it feels. Some of you may have felt your life spiraling. It's as if there are too many unexpected influences and other people involved.
Well, this month other people are lucky for you and help you.
Reach out! Career and financial help will be available to you. Via contacts, contacts, contacts! Connect with others however you can, in person, via phone or email, or through online social networks. Any Libra completely in solitary is not going to do as well.
You may have missed a vital message concerning the advancement of your career.
There is an Aquarius full Moon on Friday, July 23, followed by another full Aquarius full Moon on Sunday, August 22. A Double Full Moon aims to alert for situations which are identified in the first full Moon, but for some reason you decide to hide them, or not to accept them. These are uncovered under the second full Moon Sunday, August 22.
The first Full moon in Aquarius on July 23 points to the culmination of macro projects, excess of logic, and creating authentic relationships.
In the case of the Double Full Moon in Aquarius, you need to be pragmatic, make real connections, and stop holding on to the past.
You may be due more recognition than you've received – which now comes.
You have a chance this month to transform dreck into gold. In the area of your greatest ideals and dreams. Only go after these; why go after anything else?
And in the area of your friends and professional associates: Attend to the details!
You are wiser and stronger than ever before, dear Libra, and you've learned many lessons in your life. Apply them now – all that you have learned. You will not make the same mistakes again.
Be expectant, but humble, make your word count, and get ready for the intense desire and adoration that is coming your way!
Is it time for your own reading, Libra?

Welcome to our SUMMER SALE! 20% OFF! (ends September 5.)
For your 20% off reading with me by phone, click here to email my assistant Viola, or call:  viola@madalynaslan.com / 212-631-5844.
YOUR DESTINY DAYS   Libra Sun and Libra Jupiter, your destined times are:
(EST) Wednesday, August 11 after 4:08am; all of Thursday, August 12; and Friday, August 13 until 8:01pm.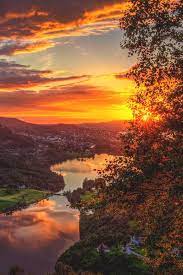 The poem I really LOVE for August, so I want to share it with you, is Dark August by Derek Walcott.
So much rain, so much life like the swollen sky of this black August. My sister, the sun, broods in her yellow room and won't come out.
But the poem for this August, 2021, for you and your horoscope this month, is An August Midnight by Thomas Hardy.
A shaded lamp and a waving blind,
And the beat of a clock from the distant floor.
Brilliant. As are you, my dear Libra. Happy August!
I look forward to our talking again. So you don't miss my helpful wisdom, articulation of what you're going through (and what to do about it), insight and meditations, please stay in touch via my options below. CREDIT CARDS now accepted in addition to PayPal.
The price for membership is $5.95 now.
This is a one time payment for one month of access to the horoscopes.
The price for membership is $14.95 now.
This is a one time payment for three months of access to the horoscopes.
The price for membership is $42.00 now.
This is a one time payment for one year of access to the horoscopes.
This is a monthly recurring membership, meaning that you will be charged every month until you cancel your membership through the website. If you do not wish to be charged monthly please choose one of the single payment options.
Still unsure? Read some reviews to see what Madalyn's clients rave about! And check out Madalyn's appearances in the press.