2021 is the most fabulous year you've had for partnerships in 12 years. Profitable Jupiter is blessing your seventh house until December 28, 2021. You're such a generous soul that what you want for 2021 is hope and reconciliation for all. But you are not in the leadership role right now. Due to Covid, NO ONE is. You're also itching to get away.
A perceived deficiency in leadership may make you want to take hold of the reins, but don't do it! Restrain yourself and remain loyal to your higher-ups. Stay focused and energetic. Enthusiastically confront the challenges directly in front of you. Perform in good faith and encourage others to do the same.
You find out that you are more popular than you even realize. This month your stars are telling you to reach high!
And it is beginning already…holiday or not.
We can safely say your career will not be the same by the time Spring rolls around. And it looks good. Better than it's been, actually – which is saying a LOT.
2021 means more money and more rewarding love. You're changing the way you look at love and Jupiter in your partnership house all of 2021 only deepens that view. You become richer materially through projects you worked on from June to October 2020: One or more of these will grow exponentially in 2021. Learning to save more money will also change your life completely by 2022.
All this involves hard work and you are more than ready to roll up your sleeves. And you already have been – you make this holiday. At this point, you have a wealth of planets supporting your sixth service house. In here you have:
Awesome, life-giving Sun – your ruler, mais oui
Brilliant thought planet Mercury
Transformative powerful Pluto
Beauty Queen Venus as of Friday, January 8
A new status Moon on Wednesday, January 13
And your sixth house rules:
Work, work, work
Your health
Daily routines
Your rituals
Exercise regimen
Chores and errands
The domestic scene
Pets
Service to the world
Keeping a sense of humility
Your assistant, nutritionist, cleaners, movers, contractor, and so on: anyone you hire to help you
All your employee relationships
Particularly in work – and to do with contacts – you win people over: it is a rare and powerful time. Use it well and wisely!
With all this celestial effort, you make this holiday one of the best ever! My only concern is that you may exhaust yourself in the process. Remember, lions in the wild require twenty hours of sleep a day.
Now, wouldn't THAT be nice?
You've been helping someone in your family so much that you barely have a breath for yourself. As much as you want to give, and it's been the right thing to do, this last effort has threatened to overwhelm you.
But it is not to be so. There's been so much drama in 2020 and you will find a nice break to that as the year ends and the holidays wind to a close. However, the holidays still find you going, going, going. Doing everything for everybody. You have endless energy and your inner fire burneth eternal. Looks like you'll have more chores than you thought, either due to a parent or with possibly an extra visitor to the household. Stay safe.
There is a potential for some disagreement or conflict here but you, with great clarity, smooth it over with charm and ease.
As usual, simply your presence is very influential. Whatever you do has a lot of effect.
Even if you feel it hasn't been so. Because of this, you have been feeling more uncertain in your relationships than usual. Positive responses begin to come in from your partner(s) with December's last weekend.
January could bring in an exceptional period – of three days – when an old lover, much changed, resurfaces! (Question how much they have changed. Stability and sanity should now be foremost in your mind in terms of your requirements.)
You will most probably find yourself waiting on other people. Try to be patient. Everyone will be clearer as February begins.
But emotionally, dear Leo, you will be feeling SO MUCH better. The drama and strain of 2020 is over. And you have so much good fortune in love and your partnerships to look forward to…
Single Leo, make sure you PLAY. Even if it is, due to Covid, online.
Beautiful Leo, you deserve a poem to be written for you. Like Aphrodite, who was so beautiful that flowers grew wherever she walked, so it is the same with you. Your energy is golden, and of the Sun. It is true magic.
How I wish I'd been born a Leo! (Why do you think my name is Aslan?)
Leos have it better than anybody, and I'll tell you why.
Even when you are going through the depths of suffering – it is beautiful.
It is a great honor to see a Leo cry. They rarely do so in front of other people.
If you see one, it is like catching lion tears.
Again – magic. So, don't be afraid of suffering in front of your friends. Of crying. It gives them something. Your lion tears.
You are coming out on display again in the world. You need to feel proud.
You've grown much stronger this past year. Saturn only makes the wise stronger.
A new financial arrangement which you set up – which took considerable guts and bravery and confidence in yourself – is going to work out much better than you had imagined.
Working with others also gets great results this January. As the month truly gets underway, partners get more and more agreeable and begin to pull more of their own weight.
You are not lacking for work and, as a result, finances improve.
It's interesting how you end 2020 more in the realm of the domestic and 2021 becomes the whole wide world outside it.
Because your relationships deepen.
Get ready for your next, great conception. For some of you it will be your next (great) masterpiece, for some a (great) new idea, for some a new love affair,  for some a baby. I predict awesome success! BUT the irony is that in your domestic house you are torn. For mundane details and financial arrangements are requiring a lot of thought and attention.
All the while you continue – of course – to look like a carefree goddess or god, ha!
For all your work this year, 2020, you have been disappointed. You have been let down.
January 2021 – and indeed the Spring of this year – is about you selling yourself back into the world again. It's like having your first real debut.
Believe me, all the others will feel like practice debuts compared to this one!
Your debut involves a valuable thing nowadays – real survival. When you have been through a thing that could have killed you and it did not – that is real survival. You have triumphed.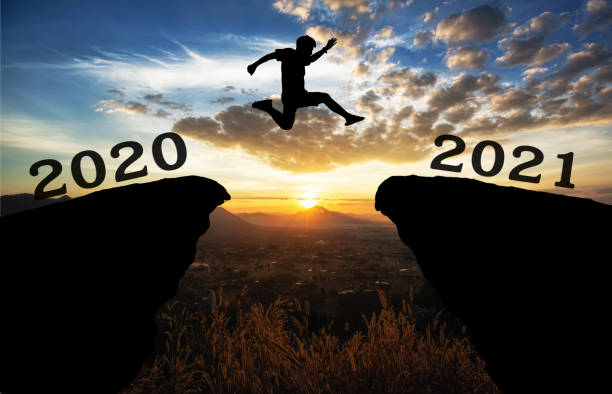 Is it time for your own reading, Leo?
For your private reading with me by phone, click here to email my assistant Viola, or call  viola@madalynaslan.com / 212-631-5844.
YOUR DESTINY DAYS   Leo Sun and Leo Jupiter, your destined times are:
(EST) Thursday, December 31 after 1:58pm; all of Friday, January 1; Saturday, January 2 until 8:13pm. 
I look forward to our talking again. So you don't miss my helpful wisdom, articulation of what you're going through (and what to do about it), insight and meditations, please stay in touch via my options below. CREDIT CARDS now accepted in addition to PayPal.
The price for membership is $5.95 now.
This is a one time payment for one month of access to the horoscopes.
The price for membership is $14.95 now.
This is a one time payment for three months of access to the horoscopes.
The price for membership is $42.00 now.
This is a one time payment for one year of access to the horoscopes.
This is a monthly recurring membership, meaning that you will be charged every month until you cancel your membership through the website. If you do not wish to be charged monthly please choose one of the single payment options.
Still unsure? Read some reviews to see what Madalyn's clients rave about! And check out Madalyn's appearances in the press.