Under the full Leo Moon of Thursday, January 28, you positively shine. The way you look and act receives extra attention. T'would be a good time to promote yourself, if you're thinking in that direction. It certainly wouldn't hurt your career.
You're being asked now to examine and redefine the role you play not only your career and your public image but also in relationships – which I find very interesting. You're on the verge of redefining your self.
With love and business partners, it's time to focus on the details of what you're sharing because you may end up being way too generous and blur those healthy boundaries. With Neptune, planet of illusion, in your eighth house of shared resources and intimacy it's possible to be blinded, Leo. Watch yourself in all your collaborations closely now. A little less of the laissez-faire, s'il vous plait!
Let go of your past. The future welcomes you with a bounty of growth and change. You're re-birthing yourself. Clear a channel, so that the buried talents and gifts of past incarnations can come through you in this lifetime. Trust the process of opening yourself, because what emerges is of consistently high quality.
Allow yourself to grow, transform, and release hidden potentials within yourself. Divest yourself of fruitless endeavors without neglecting your duties.
It's not necessary to reject others, but refuse to be manipulated by those who cry foul. This process isn't about them anyway. It is about you and the desire you feel to change your life and become a more complete person. Trust your impulses and allow this remarkable awakening to happen.
You could not be possibly adored more than you are right now but with this comes with great push-and-pull potential. You are being forced to co-operate, to work with others, and to generally not take on everything yourself. Everything, everything, everything is going on in your seventh house of partnerships, and this includes every type of partnership, from marriage, to lovers, work partnerships, business partners, congresses, and all contracts and agreements. In here you have:
Awesome, life-creating Sun (your natural ruler)
Profitable Jupiter
Brilliant thought and word planet Mercury (in retrograde January 30 – February 20)
Beauty Queen Venus as of February 1
A friendly new Aquarius Moon on Thursday, February 11
Karmic Saturn
Wise Pallas
At work, you have that money thing going on that you're worried about and the best thing to do is to see as clearly as possible. You can no longer deny the obvious. Gather the information together and make an educated decision. This problem isn't going away any time soon, and it appears to be an old problem.
Factor this in, and make it a part of, any contract or agreement you make at this time. Contracts are lucky for you now, so don't be shy about making one legal…It will work out to your favor, you'll see. Your world is going to get bigger, Leo, and expand and expand. It will encompass all that you dream about – and ARE.
A project you've been working on will come to fruition and its arms of success will reach farther than you have imagined. You're recognized beyond your home/neighborhood/social circle – possibly even internationally. You embark on a new educational program that opens your mind – and many doors.
And more great news about this? You'll be helped by other people. You have a ton of support now in your partnership arena, all through February. A new partner comes into your life around the new Moon on Thursday, February 11. Be on the look-out at that time, and be open to him/her.
Your seventh house also rules contracts, so February will bring you the opportunity to sign on the dotted line, to strengthen a love or business partnership, and to cement your bonds. You will be asked, in no uncertain terms, to follow through.
But remember – it is Mercury retrograde January 30 to February 20, and you're not supposed to sign anything during that time. So sign now, or wait until after Mercury goes direct again. To be safe, wait until February 24.
Because Mercury retrograde is in Aquarius, technology (which Aquarius rules) will be hit extra hard. All sorts of blips will occur, with your internet, your computer, your phone, et al. Back up and save now as much as you can.
Do not choose this time – January 30 – February 20 – to install anything new – not a good time to launch your new website or any new product – and don't buy another computer to replace your ailing one. (No technology purchases, nor any big purchases like a car, etc.)
Mercury retrograde is, however, an excellent time to spring clean your house, the best time for clearing through clutter, re-organizing your desk, papers, clothes, you name it. So, try to get a jump before the new month begins.
Because Mercury retrograde is taking place in your seventh house, old partners, friends, lovers, spouses will reappear and figure in your life. Backed by so many positive forces, this will be good news.
Leos truly own the world but I'm always amazed by how kind they are.
Until mid-month, your life is actually more intertwined with other people than you even might like.
You look great and you attract powerful people, with Mercury joining the Sun AND a new Moon in your seventh house of relationships. I'm just giving you the immediate now, dear Lion, because you NEED to start applying healing to your relationships.
It's been tough, emotionally. But, Leo, with major planets in your seventh house, it really is relationships that help you most now. So will forms of your own expression you abandoned long ago.
2009. Think back to that year. Was that a year full of changes, or what? You triumphed at the end of it, as you always do. BUT there was the challenge of a whole new day-to-day life to help you through.
Which you haven't had so much of recently. This is why this month will be a turning point in your life, Leo. If you ALLOW it to be. Work on getting up everyday, your structure, giving yourself routines. Go along with others' domestic routines until you naturally have your own.
And there is no one more truly graceful than you, Leo. Trust your deepest instincts. Not your needs or fears – but your instincts. And you will not go wrong.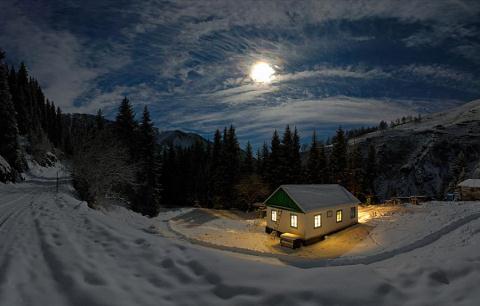 Is it time for your own reading, Leo?
For your private reading with me by phone, click here to email my assistant Viola, or call  viola@madalynaslan.com / 212-631-5844.
YOUR DESTINY DAYS   Leo Sun and Leo Jupiter, your destined times are:
(EST) Wednesday, January 27 after 9:54pm; all of Thursday, January 28; all of Friday, January 29; until 3:02am on Saturday, January 30;  Wednesday, February 24 after 7:23am; all of Thursday, February 25; and Friday, February 26 until 12:07pm. 
I look forward to our talking again. So you don't miss my helpful wisdom, articulation of what you're going through (and what to do about it), insight and meditations, please stay in touch via my options below. CREDIT CARDS now accepted in addition to PayPal.
The price for membership is $5.95 now.
This is a one time payment for one month of access to the horoscopes.
The price for membership is $14.95 now.
This is a one time payment for three months of access to the horoscopes.
The price for membership is $42.00 now.
This is a one time payment for one year of access to the horoscopes.
This is a monthly recurring membership, meaning that you will be charged every month until you cancel your membership through the website. If you do not wish to be charged monthly please choose one of the single payment options.
Still unsure? Read some reviews to see what Madalyn's clients rave about! And check out Madalyn's appearances in the press.