HAPPY BIRTHDAY! All eyes are upon you, and they are kinder eyes than they have been in the past. Around the new Leo Moon on Sunday, August 8, your self-image especially renews itself. As this is a very generous Moon – mais oui, yes it's in Leo – this will be extremely positive for you.
Amazing you is filling people in about who you truly are. So beautiful, but remember as July ends that you also have a high profile career and reputation. A sudden sharp shock from Uranus in your tenth career house speaks volumes to this – and to your myriad responsibilities. Uranus goes retrograde in this most public house Thursday, August 19, potentially bringing up past public surprises.
Before this, on Friday, July 23, an Aquarius full Moon lights up your relationship house, pouring her light starkly into the shadows. And again – double whammy – double Aquarius Moon – on Sunday, August 22. Don't be freaked out by what you see. It's brilliant. See this as a healing operation, healing your heart. You are negotiating terrific new terms for you and a loved one. Leo RULES the heart, so the operation will be a success. A close relationship will be healed.
Hot tip? Think future and stability. Your work is your last gasp of achieving legitimacy, your legacy, and, truly, your lifetime security.
August, after all, is your birthday month, and the best time to chill. This will get you the best results too in your negotiations. Resist pushing. Especially with this operation, is time to slow down, luxuriously roll around, and get plenty of glorious cat (lion) naps.
In other news, wise old Saturn, your toughest lesson, is retrograde in your seventh house of marriage and all partnerships (including business partnerships) – any type of contractual agreement between you and (an)other(s). Just wanting you to get it done. And Jupiter is retrograde in your seventh relationship house too. Lots of seeds planted, but, lordy, the time it takes them to grow! Have patience with all your partnerships and contracts.
Vesta just moved into your third house. She is the flame which burns away the non-essentials, leaving only that which is pure. Your communications now become more direct and concise, and pure.
Still single? Leo!! It's been too long. Time to get hooked up now, even if he or she is "not my type". This is the relationship that will change your life for the better.
Coupled Lions: You will grow closer to your mate. August may be the time you decide to not talk as much and just relate physically and psychically. You will feel much more contented as a result.
If you're just getting over a little cough or sniffle as you're reading this horoscope, don't worry. You've been dealing with so many unexpected changes that your system is a little overloaded. That is all.
It's like waking up after ten years. Think back to 2010 and what parts of you have been asleep since then.
A good chunk of your energy has been taken up with stressful changes – even if the change – death /  new birth – was the best thing in the world, it was still stressful – and it is time to acknowledge that. (Breathe deeply, Leo.) It's going to be completely different from here on in.
This August you get the chance NOT to repeat that scenario. Stay put. Finish what you need to do before you move on. Some of your greatest work is being done from now until October. You have a terrific line up which promises great blessings and fortune.
For you, Leo, it is your first house: of self, body, ego, looks, self-image and behavior.
And in here you have:
Life-giving, awesome Sun (your natural ruler)
Brilliant thought-planet Mercury as of Tuesday, July 27
Sexy, powerful Mars
A generous new Leo Moon Sunday, August 8
They all are boosting:
Your sense of self-esteem
Your confidence
Your body
Your behavior and manners with others
Being honest about who you are and what you need
Projecting yourself
Moving forward with hope
Seeing yourself as the special person you are
Do that project you've been putting off (the one you love). Not only will it be a huge success, it will also bring unforseen financial rewards. Just beware, as August begins, that someone, say a huge authority, does not try to pull the hood over your eyes. Think of a polite way to say, "No fast ones, please."
Look to your partners. Look to your governments. Look to your contracts. You will have great luck here. You find that investor, find that partner, find the right contract for yourself.
If you can't take time off from work, or family, or taking care of everyone as you do, then at least go easy and minimize the hours. Take breaks. Exotic Leo holidays.
Make sure you get some time to yourself. If you don't, you may feel as if you're losing your mind.
I find that time alone is as essential as dreaming. Without sleep and dreaming, the unconscious gets off balance, goes weird, starts playing tricks on you. Don't let this happen to you.
Your place in the spotlight – quite soon, a literal spotlight – is a pressure to be borne gracefully. If you don't get enough sleep and dreaming, you may act out in all sorts of inappropriate ways.
Shopping will be one way. And it is not the time to spend a lot of money. (You may be attempting to create a new life rather quickly over the ruins of an old one, brought about by the pandemic.
It may be too quick – although you can sweep through almost anything with your usual poise and grace. Just bear in mind that in relationships the friendship factor is key now.
As I said, you will be in the spotlight – yes, even while you get your rest! – and your creativity and ideas will be at an all-time high. As you relax from the last few grueling months, you can make your mark on the world, and you will. For this month the planets make you alluring beyond all compare. You always look good but this time – wow!
This is your time to shine. To aim high and to have confidence in your goals and to make others helpless before your wishes! All the action this month is happening in your sign and in your first house.
It's important not to feel self-doubt at this time. A past relationship stirred this to a boiling point, and you will feel great relief as this calms down.
Sex and anger, sex and anger. These two, interestingly, can live together.
As long as you don't blame others, it will be a beautiful month.
In a new relationship take baby steps. Nurture yourself as you would your own baby.
Personally, August really is Passion Month with a capital P. You will feel everything as deeply as a volcano. This includes…yes. Sex.
Is it now time for your own reading, Leo?

Welcome to our SUMMER SALE! 20% OFF! (ends September 5.)
For your 20% off reading with me by phone, click here to email my assistant Viola, or call:  viola@madalynaslan.com / 212-631-5844.
YOUR DESTINY DAYS   Leo Sun and Leo Jupiter, your destined times are:
(EST) Saturday, August 7 after 3:31am; all of Sunday, August 8; and Monday, August 9 until 10:56am.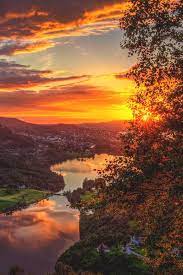 The poem I really LOVE for August, so I want to share it with you, is Dark August by Derek Walcott.
So much rain, so much life like the swollen sky of this black August. My sister, the sun, broods in her yellow room and won't come out.
But the poem for this August, 2021, for you and your horoscope this month, is An August Midnight by Thomas Hardy.
A shaded lamp and a waving blind,
And the beat of a clock from the distant floor.
Brilliant. As are you, my dear Leo. Happy August!
I look forward to our talking again. So you don't miss my helpful wisdom, articulation of what you're going through (and what to do about it), insight and meditations, please stay in touch via my options below. CREDIT CARDS now accepted in addition to PayPal.
The price for membership is $5.95 now.
This is a one time payment for one month of access to the horoscopes.
The price for membership is $14.95 now.
This is a one time payment for three months of access to the horoscopes.
The price for membership is $42.00 now.
This is a one time payment for one year of access to the horoscopes.
This is a monthly recurring membership, meaning that you will be charged every month until you cancel your membership through the website. If you do not wish to be charged monthly please choose one of the single payment options.
Still unsure? Read some reviews to see what Madalyn's clients rave about! And check out Madalyn's appearances in the press.