You've accomplished wonders doing your own thing; partners cannot be depended upon now, nor, god forbid, judged, as they are in their own panic state. So that pressing matter between you two is not going to be solved, nor resolved, by next month. Wait out your mental plot until your planet goes direct again June 3, and you will be so happy! I promise you. (And so will everyone else around you, lol.)
You may feel slightly foggy in your thinking until then. And that's OKAY. (Just pretend you've gone back in a time machine and it's the sixties again: Everybody must get stoned!! You are looking quite the rock star now in any case.) Whatever you do, don't make an important decision. Because…well… you're stoned, right? Who makes an important decision when they're stoned. The best you can do – really – is find things…like ice cream.
What I'm saying here, sweet Gemini, is: Altruism and love is required here: solid love. Tend to yourself.
You have the most going on in your twelfth house right now, which is the house of rest and retreat. Of solitary time and meditation. Of getting in touch with your own unconscious. Right before the Sun enters your sign of Gemini always needs to be a quiet time, so forgive yourself if you're feeling a little tuckered out.
In your twelfth house of healing you have:
Shining powerhouse Sun
Solar eclipse new Taurus Moon Saturday, April 30
Your ruler brilliant wordsy Mercury (in and out, retrograde and direct)
Revolutionary Uranus
Wise Pallas as of Sunday, May 1
And your twelfth intuitive house, traditionally ruled by psychic Pisces, rules:
Your private life
Your unconscious or anima
Your psyche
Ideas and inspirations
Writing
Solitude
Psychic gifts
Healing
Psychological renewal
The past, including past sorrows
Karma and past lives
Your innermost inner
Places of retreat
Secrets
Places of confinement, including hospitals and prisons
Going inwards to rest
The end of April will be a revelatory time – be open to unexpected ideas and solutions. Revolutionary Uranus combined with a solar eclipse will shake you out of your humdrum and comfort zone with several surprises.
Then don't forget to look up at the night sky on Monday, May 16. A second eclipse in your humdrum zone – your sixth house of your everyday work and health regimen! This lunar eclipse full Scorpio Moon will give you an insight into a practical way of living your daily life in a healing and productive manner. The Moon will be brilliant and what you receive from it, even more so.
You may not be sharing it with the world but I suspect you've doing a fair bit of daydreaming about coming into more money.
Healing work and service to others is where – as the saying goes – the money is. What you love is up for grabs. What you really care about has to be decided. So, let's see what you've been MISSING. And perhaps see how you, yourself, have kept yourself from that.
Fill up on the areas of your creative and playful performance. Dare to speak your truth. And you not only heal your life, you save yourself and move from the underworld back to Earth. You share your brain. Your masterpiece.
With lucky Jupiter moving into your eleventh house in your sign of Gemini (so double whammy) on Tuesday, May 10 – the same day your brilliant Mercury goes retrograde – you find your greatest fortune through friends and professional allies, through your community, for the rest of the year. Jupiter brings money too, so expect some lucky breaks coming in through those you know.
And this May success is yours, sweet Gemini! Your words are golden, and you are cementing some very good ones. Congratulations for hanging in there. Despite your ruler Mercury's retrograde, you are on a roll.
Yes, it is that time again – the retrograde of your ruling planet brilliant Mercury. From Tuesday, May 10 to Friday, June 3. I am sure you are familiar with the drill by now – don't purchase technological, expect problems and delays with computers, phones, travel, people, communications – wait until signing – right?
This retrograde zips back and forth between your twelfth and first houses, making you feel, at times, even more cukoo than usual.
But the only real warning this May comes with a temptation to not tell the truth, the whole truth, and nothing but the truth, so help me gawd. Due to some asteroid shenanigans you may be tempted to over-react, exaggerate, or somewhat stretch the truth (a favorite, and mostly harmless, occupation of your tribe) — PLEASE DO NOT!
It is crucial that you act with complete integrity, that you do not distort facts for your own case, and that you stay honest.
There's nothing like the blow of Saturn for knocking your pride. I know you have suffered much, but distorting anything, and not sticking to the truth, will only make it worse. Stay humble and honest and, above all, be grateful for this nice time in your life.
Oh, Behave, as Austin Powers (Gemini Mike Myers) says!
Enjoy…For Gemini, it is finally SPRING! Spring has sprung! And only a fellow Gemini could put it so beautifully.
Here's yours – on April turning into May – by Gemini Ralph Waldo Emerson, born May 25, 1803, both Sun and Mercury in Gemini.
April with dropping rain
Willows and lilacs bring again,
The whistles of returning birds,
And trumpet-lowing of the herds;
The scarlet maple-keys betray
What potent blood hath modest May;
What fiery force the earth renews,
The wealth of form, the flush of hues;
What Joy in rosy waves outpoured,
Flows from the heart of Love, the Lord.
Are you ready for your own reading, Gemini?
For your reading with me by phone, click here to email my assistant Viola, or call:  viola@madalynaslan.com / 212-631-5844.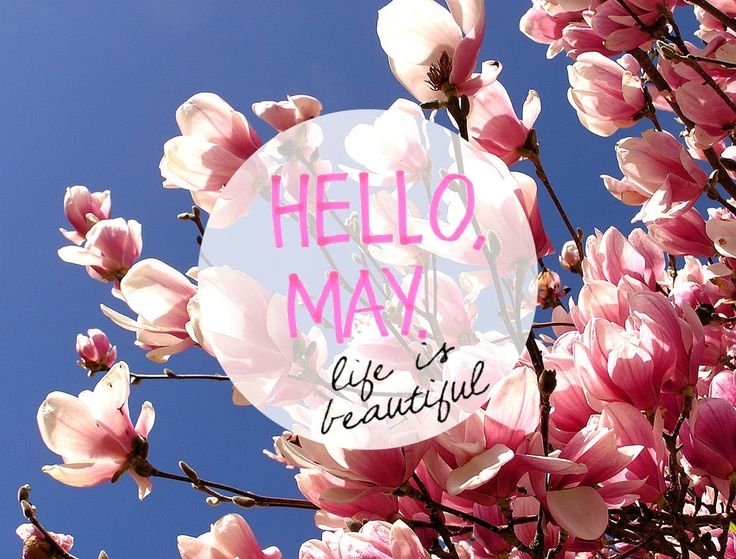 Come queen of months in company
Wi all thy merry minstrelsy
The restless cuckoo absent long
And twittering swallows chimney song …
— May by John Clare
YOUR DESTINY DAYS  Gemini Sun, Gemini Rising, and Gemini Jupiter, your destined times are:
(EST) Monday, May 2 after 6:47am; all of Tuesday, May 3; Wednesday, May 4 until 7:05pm; Sunday, May 29 after 1:23pm; all of Monday, May 30; and all of Tuesday, May 31. 
I look forward to our talking again. So you don't miss my helpful wisdom, articulation of what you're going through (and what to do about it), insight and meditations, please stay in touch via my options below. CREDIT CARDS now accepted in addition to PayPal.
The price for membership is $6.95 now.
This is a one time payment for one month of access to the horoscopes.
The price for membership is $19.95 now.
This is a one time payment for three months of access to the horoscopes.
The price for membership is $49.00 now.
This is a one time payment for one year of access to the horoscopes.
This is a monthly recurring membership, meaning that you will be charged every month until you cancel your membership through the website. If you do not wish to be charged monthly please choose one of the single payment options.
Still unsure? Read some reviews to see what Madalyn's clients rave about! And check out Madalyn's appearances in the press.