Your ambitious plans zigzag due to a loved one being in trouble, and you, superhero, learn to divert. Associates, too, are all over the place, elusive with their direction. March is like a tsunami of the emotions but bonds grow so strong as the month progresses that any tears shed will be tears of joy. And SO worth it, on many different levels. Not only in terms of deep and abiding love, but your professional community also grows. And beautifully. This Spring, in fact, you'll feel as if you have a whole new family. The social circle, love, and support surrounding you will be very tight.
At moments, it may feel like everyone's insane except you – a rare experience for Gemini – but really, you just need to step back and listen.
A surprising effect of this will be blessings in your tenth house of career and life path. Despite your original plans, you may feel as if you have found your truer path in a sense, or that you are coming back to one, a very strong part of you, that you left behind years ago. Remember that you are supported here. Whatever happens, the planets have your back.
For in your tenth directional house you have:
The awesome, life-giving sun
Brilliant thoughts Mercury (your ruler, mais oui!)
Dreamy Neptune
Wise Pallas
Healing Chiron
Life-Will-Never-Be-The-Same-Again after da New Moon Solar Eclipse on Sunday, February 26
This is pretty intense energy propelling you forward in these areas as we speak:
Firstly – Your reputation
Your career
Professional recognition
Public achievements and awards
Your ambitions
What You Are Known As
Fame
Your legacy
Claiming your talents
Striving and attainment
And often — your MOTHER.
None of the planets here are in retrograde – only in your eleventh house (Venus going retrograde March 4 until April 15) where you also have a volatile meeting of Mars and Uranus on the same day as the eclipse – so it's really only other people threatening to screw up the cosmos. Ha ha! When have I ever given you THAT Get Out of Jail Free card? Only NEVER. But yes, for once in your life, you can go ahead and blame everyone else. Or someone else.
But the news is good, Gemini! However badly you may scare yourself into feeling. The fear relates to an ancient concern, still, with your reputation, with what people think of you, even fear of gossip. I sense this may even go back to the intimidating teenage years…when we are all so self-conscious and super aware of the possibility of rejection – wherever we looked! I don't know if anyone really survives these years unscathed. It is such a tender and difficult time. One that all too many of us are so ready and willing to forget.
The good news is that you are – I have to say it – almost magically cured and healed this month of past trauma relating to this early, challenging time. You know I am not a new agey type of astrologer, but I do have to say it falls into the plane of a miracle! Your strengthened social and semi-professional group will have a lot to do with this. Semi-professional in teenage terms generally means high school so for many of you friends from that time will be coming back into your life. And you will feel the love.
Through this you also finally stop worrying, and possibly being embarrassed about, shared resources and monies. Transformations Pluto and purifying Vesta combine in your eighth house to further your healing here. So you can prune the garden, as it were. The eighth house of course also rules intimacy, so this deepens and heals for you as well. What an intense relief you will experience, Gemini!
During this time until mid-March, particularly strongly in the first two weeks of March, wise teacher Saturn will be laying down the lessons in your seventh house of relationships and partnerships. Making you acutely aware of how you need to behave and interact with others, and how not to repeat mistakes of the past.
At times it may feel like crunch time during final exams all over again. Remember Saturn is Father Time and Chronos in the ancient Greek, meaning chronology, time, years. He likes you to wait and act maturely, with wisdom and not impatience. So that's all you have to do, sweet impulsive Gemini, to pass these particular exams! Be patient, pause and take a breath before you speak or communicate, feel the consequences of all your actions.
Saturn always has to have the last word. So, if you're a good little student, you'll listen to the final lesson He's giving you now.
And – oh it is SO worth it! Believe me. No suffering in vain here – at all.
If you feel you have suffered in your Role as Sharer — well, you have.
Above all you realize that a particular journey — about what you learned to give and receive in relationships — is OVER. This will be a necessary and good thing. I am not going to spell it all out for you because you need to experience it for yourself. It will be a thrilling and gratifying experience.
Month's end brings up all that is international, far away contacts, your education and your beliefs. Also to bring you back to your true travels. Oh yeah…what happened to those? The universe brings travel back into focus for you Beeg Time. You'll be ecstatic…
So this month change is in the air. And even if it comes a little too suddenly for your taste it will move your life to a better place.
Consider this, from my first interview of a young Gemini (11 years young, to be precise) in my first book on astrology for children:
Aleysa, 11 years old, Mill Valley, California, Birthday: May 24: "I wish that I could just — snap — and be where I wanted to be — just snap — and I'd be at school and I'd be at home — snap!"
It will be a little like that. Snap! And there you'll be! From home to work! From past to present! From home to school and school to home! And it will change in a flash of an instant.
Most likely this change will involve a place faraway or at a distance. Most likely, you've been thinking about being somewhere else (quite far away), and you plan to be there soon.
In terms of your faraway place, plans are probably changing daily, if not hourly. You are itching to get out of where you are, and yet you must return to it all the time. You are meant to be living this double life – heck, you're a Gemini! – for a while, but it does play havoc with other people.
However you go, dear one, you will be protected, so you can quit worrying, if that's what you've been doing. You can also let go of the "front", the public image you've been putting out there, and you know what? It will actually be a huge relief. It's exhausting to have to pretend so much of the time. That solar eclipse, whose effects can last all the way until August, will reveal the underbelly, what's under the surface in your tenth public house.
Elementary, really (dear Watson.) The solar, the sun, is what is visible, light, on the surface, conscious. When it is eclipsed, the power shifts to that which is invisible, hidden, below the surface, unconscious. This happens in your public professional you.
Body-wise and health-wise, this eclipse may bring up issues of bones and teeth, knees and joints (all and any of that which Capricorn, traditional ruler of the tenth house, rules.) These represent the deepest beliefs about the self. How you deal with long-standing indecisiveness, pride, ego, and fear of disapproval. How you allow yourself, or do not allow yourself, the career you truly deserve. As the universe brings things up so you can deal with them and heal them, this, too, will be a marker for you – where to pay attention.
So think about this and the changes you want in your career and in your public profile. They are all now possible. All blessings in many disguises.
Whatever happens…be open.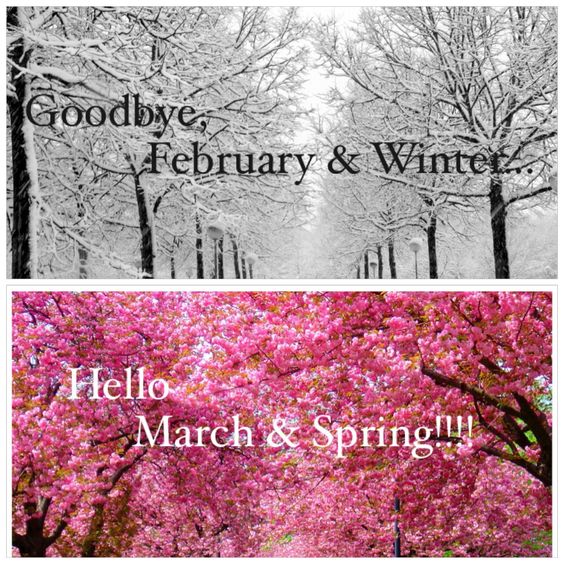 Perhaps time for your own private session?
If you're hesitant, or haven't been read before, please read what my clients say.
I look forward to speaking with you, Gemini. Please take care.
With love, Madalyn
YOUR LUCKY DAYS: Gemini Sun and Gemini Jupiter, your times of destiny are:
(Eastern) Saturday, March 4 after 5:05 AM; all of Sunday, March 5; Monday, March 6 until 7:54 AM; Friday, March 31 after 12:40 PM.

I look forward to our talking again. So you don't miss my helpful wisdom, articulation of what you're going through (and what to do about it), insight and meditations, please stay in touch via my options below. CREDIT CARDS now accepted in addition to PayPal.
The price for membership is $5.95 now.
This is a one time payment for one month of access to the horoscopes.
The price for membership is $14.95 now.
This is a one time payment for three months of access to the horoscopes.
The price for membership is $42.00 now.
This is a one time payment for one year of access to the horoscopes.
This is a monthly recurring membership, meaning that you will be charged every month until you cancel your membership through the website. If you do not wish to be charged monthly please choose one of the single payment options.
Still unsure? Read some reviews to see what Madalyn's clients rave about! And check out Madalyn's appearances in the press.