Gemini, quick, whachya thinking? A million different things! You drive yourself crazy thinking so much. Mid-January, it slows down. It has to, because your ruler Mercury goes retrograde January 14 to February 3,  and all Emergency Instructions say Go Zen. While you're not signing documents, when you're not making a purchase such as a computer or car – all the things you shouldn't do during Mercury retrograde – you're going Zen. All of your grace, going through what you've gone through, has been paid for several times over.
Many of you have been hit hard by a loved one's illness. I am so sorry. A part of you is utterly exhausted. So Mercury retrograde / Zen coming up is actually to be welcomed. It will save your life. Look at it as a true holiday. Jan 14 – Feb 3, but remember to always give it 3 days before and after, so really Jan 11 – Feb 1. The day it goes retrograde is considered to be the most extreme day of the entire cycle. Friday, January 14. Hide out that day.
Much of this month is about your financials with others. You  have so much going for you in your eighth financial house – a whopping six planetary bodies – that outcomes can't help but be positive.
Clarity in your financials is crucial, for you're embarking on a new venture after January 2nd's new moon. This is a month of huge ends and beginnings, one of which may be extreme involving a loss. So it's up to you, Gemini, to be the moderate, sensible one and not take that splurge trip, not until next month anyway (when your house of travel gets cooking). If it's too late for that, donna worry aboud it! Just use caution in your spending, cook in as much as you can (you're a great cook), and you'll be okay.
For in your eighth house of mutual resources and finances – this could be a financial trust, company you work for, a foundation to which you are committed, a spouse with whom you have a joint bank account, a family with shared property – you now have:
Our awesome, life-giving Sun
Profitable planet of love and beauty, Venus, in retrograde (turns direct January 29)
Asteroid of commitment, Juno
Planet of transformation, Pluto
New start Moon Sunday, January 2
Brilliant talk-and-think planet Mercury – your ruler – until Sunday, January 2
These are awesomely positive and powerful forces blessing you in the eighth house areas traditionally ruled by intense Scorpio:
Joint finances and mutual resources
Your and other people's money
Inheritance and taxes
Unemployment and work compensation
Your psychic side
Death and rebirth: transformation
Sex and intimacy (with whom do you want it?)
Clearing out the old, welcoming in the new
This last one includes cleaning out your closets of outdated past remnants of you, bringing in a new, up-to-date wardrobe, new looks, new you.
Why not? There will be a new you! All your power restored!
There is transformation in the area of home, and family resources. As Jupiter moves into your tenth house December 28, this may concern a change with your mother – and a much happier relationship with her.
Talk it over with those you've known the longest. Be honest.
There is intense merging and sharing as 2022 begins.
Mothers-in-law or sisters-in-law can only haunt for so long.
You are your own, best counsel. You know what's wrong and you can fix it.
You will have some very deep talks with loved ones. Welcome to this new stage, long-lasting and changing, beginning in your closest relationships. And in your contracts. You desperately want to shake, or crack, or heal, or change, or wake up certain people. You will, through your work and your creativity, particularly through youngsters. But you won't through saving the world.
You've been sitting on your own planet for such a long time now. Even married and attached Geminis, you have been in your own world. You are dreaming of other lands as only someone who's completed a two year tour of service can do!
So, you are stepping out of your isolation and you are ready to love and play again.
But then, there's omicron. I predicted the pandemic wasn't over, and would, in fact, get worse, and there were some angered by this who didn't believe me. I felt like Cassandra. This time is clearly not a time to go out and play very publicly, or far away, no matter how much you might need the break. Your traveling days are over for a while.
For now, it is more about passion in the microcosm that is your family and your inner circle. So much is happening in your eighth house of merging (this means sex as well as finances) that it is mind-blowing.
Some lucky Geminis will be forging new work and business partnerships, too. These should go very well.
A funny thing's happening on the way to the forum, however.
People canceling on you?
And not even Mercury Retrograde yet! (When things usually go this wonky.)
Texts and emails could be lost, misinterpreted, misunderstood.
You must allay your worry, and your fears. Take a DEEP BREATH. Hold. Let go. With Jupiter moving into your tenth career fame house, your professional star's on the rise. December 28 to May 11, utilize the professional opportunities Jupiter will bring you. It doesn't come round again this good for another twelve years after that, that's 2034. You haven't chosen to concentrate on career recently, and now you're being advised to go all in as your greatest fortune is there for the next five months.
Dare to make big plans. You can call favors in from past relationships and partnerships. The first half of 2022 you manifest a dream that has been in waiting for a long time.
I congratulate you, dear Gemini, for taking the high road in attempting to express yourself.
Many of you seem to have been taking care of an ill loved one and your behavior has been exemplary.
If you have been feeling blocked and frustrated the past few months — well, you're not alone. All your sister and brother twins have been experiencing similar head vices!
The great news is that this is the month you break through.
January's full of revelations and surprises, just you wait! Both creatively and romantically, new collaborations will be golden for you.
With the cessation of your anxiety, so comes self-discovery.
And a new chapter begins in your life after the new Moon of January 2.
Happy 2022, Awesome Gemini! I can't wait to read you!
Are you ready for your own reading, Gemini?
Don't forget The Holiday Sale on readings – 40% off! – until December 31. Appointments made before December 31 are honored until May 7, 2020. You can "reserve" your reading for five months. For instance, if your loved one's birthday is April 5, you can book for them for that day! Don't feel like a reading for yourself until you need to make your decision in May? No problem. You can reserve until May 7. Remember, readings around your birthday time are the most powerful time to be read.
And so – for your reading with me by phone, click here to email my assistant Viola, or call:  viola@madalynaslan.com / 212-631-5844.
YOUR DESTINY DAYS
(EST) Wednesday, January 12 after 10:08pm; all of Thursday, January 13; all of Friday, January 14; and Saturday, January 15 until 11:11am.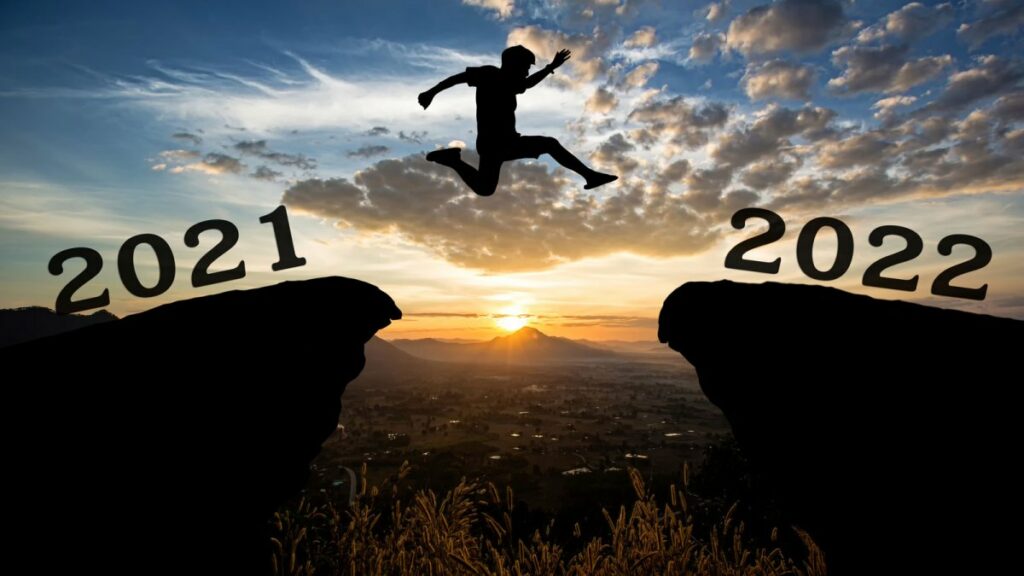 Ring out, wild bells, to the wild sky,
The flying cloud, the frosty light:
The year is dying in the night;
Ring out, wild bells, and let him die.
Ring out the old, ring in the new! – Ring Out, Wild Bells by Lord Alfred Tennyson
I look forward to our talking again. So you don't miss my helpful wisdom, articulation of what you're going through (and what to do about it), insight and meditations, please stay in touch via my options below. CREDIT CARDS now accepted in addition to PayPal.
The price for membership is $6.95 now.
This is a one time payment for one month of access to the horoscopes.
The price for membership is $19.95 now.
This is a one time payment for three months of access to the horoscopes.
The price for membership is $49.00 now.
This is a one time payment for one year of access to the horoscopes.
This is a monthly recurring membership, meaning that you will be charged every month until you cancel your membership through the website. If you do not wish to be charged monthly please choose one of the single payment options.
Still unsure? Read some reviews to see what Madalyn's clients rave about! And check out Madalyn's appearances in the press.