Gemini, you want to fly! Your groundhog days have taken a predictable turn due to Covid, and now you need to get out of your rut. Your ninth house is singing with seven planets fortifying it right now. House of learning new things, teaching, expanding your mind, and traveling in your mind (as literal travel should not be done), publishing, courts, beliefs, and, for some Geminis, outer space!
You may be feeling a little inward now, communicating with your unconscious…Well, a beautiful piece of writing / communication reaches a successful climax around the full Leo Moon of Thursday, January 28. You will give it your all, and it is received generously – and it will be fun!
For some Geminis, I need to say this. Has laxness and self-indulgence quietly degraded your reserve of will? Whatever resources you have been left to live on need to be carefully considered. What you have been given is abundant; still, it is not without limits. If you are prudent and responsible, the endowment will grow. If you are frivolous and foolish, however, your behavior could undermine both your inheritance and the well being of others who are connected to it.
If the going hasn't been easy lately, take heart. You're carrying one or more burdens than you were carrying before, and that takes a great deal of strength. A loved one has needed your attention and you are doing your best.
But with everything happening in your travel and foreign house, you're itching to fly – snap your fingers and you're there! as I write for Gemini children in my first astrology book – but you may have to escape in your mind (rather than on a plane), and writing and reading will come to the rescue.
This month opens up many new opportunities for you. And you find partners agreeing to whatever you want, so – carpe diem!
At the same time, I see you helping someone out in a big way, and it comes back to you, karma-wise. Extra karma brownie points. So don't be afraid to go out of your way. Your helped one is super-grateful, you do something good, and you are rewarded – what could be better than that?
In fact, this February can almost be described as a time of ideals. What you want and wish for, doing good, and making the world a better place. It is all about rising up above where you have been, and going farther than you have. Dare to dream, and dream big.
Everything this February will be a discovery and you find yourself in many new and different states of awareness.
For in your ninth house of expansion you have:
Awesome, life-creating Sun
Profitable Jupiter
Your brilliant ruler, thought and word planet Mercury (in retrograde January 30 – February 20)
Beauty Queen Venus as of February 1
A friendly new Aquarius Moon on Thursday, February 11
Karmic Saturn
Wise Pallas
What does your ninth house rule?
Exploration, discovery, adventure
Learning new things
The far away and foreign – places, contacts, languages
School and university
Publishing, law, religion
Different faiths and legal systems
You may want to sign up for an exciting course online. What about winning that legal case? The ninth house is traditionally ruled by Sagittarius so its nature is expansive and huge. This is not a retiring house, however much you may shut yourself indoors this winter!
Because it is winter, your body may simply be asking you for plenty of food and plenty of sleep – but your mind is a different matter.
More of you will be involved in some type of educational activity than ever before. And in trying new things. If you've been wondering about that yoga/samba/voice/photography class why not enroll? Now is an excellent time for this.
Now, a few words about Mercury retrograde, which is happening all throughout this time from Saturday, January 30 to Saturday, February 20. Because Mercury is your planet, you will be hit doubly. Because it is in Aquarius, your technology (which Aquarius rules) will be hit extra hard. All sorts of blips will occur, with your internet, your computer, your phone, et al. Back up and save now as much as you can.
Do not choose this time – January 30 – February 20 – to install anything new – not a good time to launch your new website or any new product – and don't buy another computer to replace your ailing one. (No technology purchases, nor any big purchases like a car, etc.)
Mercury retrograde is, however, an excellent time to spring clean your house, the best time for clearing through clutter, re-organizing your desk, papers, clothes, you name it. So, try to get a jump before the new month begins.
For you fall in love this February – with everything!
Creatives and business-people: with your brilliant, original, new ideas.
Teachers, lawyers, interpreters, faith-healers, publishers: with your promotion.
In love: Single Geminis, your object of love will be far away. Attached Geminis, you fall more deeply in love, but your love may be on the move or YOU are on the move.
In work and money: needs careful budgeting, and a clear, unsparing eye. Another reason it's better to fly without physically flying.
Your career is in for a boost after mid-February, and you go as far forward on your path as you dare to.
The universe supports your expansion, and it's awesome.
You have the chance – or several chances – to set yourself up for your life in the future. But no more same old, same old: this will change. It is exciting, Gemini, if not a little bit scary. New opportunities come to you out of the blue and threaten to alter your life if you can jump on them.
Make those calls. Email those people you normally might not. Get in touch (with any excuse – you're brilliant, you'll think of something). Reach out.
All sorts of magical adventures await you. Brilliant plans for the future will come to you. And it's all going to be so much FUN!
Your luck begins with this horoscope.
Bravo for thinking up a new strategy because it works.
You're due for a comeback, a big comeback.
I have talked about your professional and social lives receiving an upgrade, so now what about love?
February is the month of Valentine's Day after all.
Choose your mate. And love the one you're with. Even if you feel tired from all the…demands.
Your mate may be preoccupied with other concerns, too busy, or just not so willing to give. Do not take this personally. It has nothing whatsoever to do with you.
Give it time. You start to see a lifting here, a lightening of all that has been heavy.
This applies to you single Gemini as well.
Some of you have given up on the very idea of a mate (for now) and are just taking care of  yourself.
What do to about your finances? Be practical. Be smart. There's no other way to say it, Gemini.
Clear up what you have to – cut the fat – either through therapy, or getting a job done, or just by throwing out your old clothes.
Otherwise you just whip yourself into a frenzy with your UNMANIFESTED desires.
Speaking of desire, every Gemini, secretly, or not so secretly, wants to be a femme fatale, and you'll have this wish granted for almost three months – until April.
Remember: chameleons are the most colorful of ALL lizards.
If with certain troubled souls that you love,  it feels like the world is throwing knives at you, and you are throwing knives at yourself, please remember THIS IS A TEMPORARY FEELING. It will soon be gone.
Do not despair.
Because "despair" has "pair" in it, and you are the symbol of the pair, twins, it is important that you do not cut off from yourself at this time. Keep whole. Keep your different selves together.
A part of you wants to flee in another way, too. You've just had it.
The Sun in your ninth house of faraway places — why couldn't you just stay far away, you wonder.
From prioritizing and cutting down on your daily chores – and sometimes this has meant throwing them right out the window (who hasn't taken a bit of time off?) – you are going toward streamlining in your partnerships.
Who goes, who stays. What you need, what you don't.
But back to career — which is what you really should be thinking of. You're going to have to re-think some things work-wise.
Especially if you want your relationships to really work. And especially if you want to feel really good about yourself. Which you deserve to and you should!
Even when you do well later in your life, or have done well, it is hard for you to LET yourself do well. Or to believe it. If you lacked nurturing in a certain area, it's harder to do it yourself later, when grownup.
It's only challenging to learn new nurturing habits and behaviors – but not impossible. Like anything else – you just need to do it DIFFERENTLY. Try it new.
There'll be nobody like you ever again.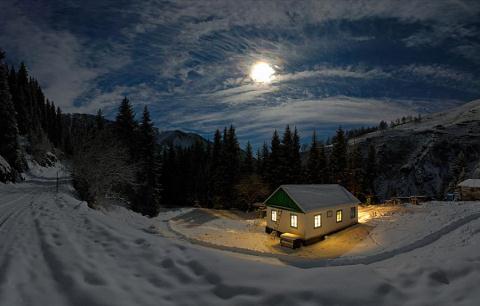 Is it time for your own reading, Gemini?
For your private reading with me by phone, click here to email my assistant Viola, or call  viola@madalynaslan.com / 212-631-5844.
YOUR DESTINY DAYS   Gemini Sun and Gemini Jupiter, your destined times are:
(EST) Saturday, January 23 after 2:43am; all of Sunday, January 24; Monday, January 25 until 1:52am; Friday, February 19 after 11:04am; all of Saturday, February 20; and Sunday, February 21 until 10:53pm. 
I look forward to our talking again. So you don't miss my helpful wisdom, articulation of what you're going through (and what to do about it), insight and meditations, please stay in touch via my options below. CREDIT CARDS now accepted in addition to PayPal.
The price for membership is $5.95 now.
This is a one time payment for one month of access to the horoscopes.
The price for membership is $14.95 now.
This is a one time payment for three months of access to the horoscopes.
The price for membership is $42.00 now.
This is a one time payment for one year of access to the horoscopes.
This is a monthly recurring membership, meaning that you will be charged every month until you cancel your membership through the website. If you do not wish to be charged monthly please choose one of the single payment options.
Still unsure? Read some reviews to see what Madalyn's clients rave about! And check out Madalyn's appearances in the press.