A double full Moon is exactly Gemini's cup of tea! You are the twins after all, and there are many doubles in your life. And to have a full Moon Friday, July 23, then another one Sunday, August 22, both in the sign of Aquarius, both in your ninth house of travel and mind expansion is dreamy indeed!
It's not been an easy time for you, so hang in. Your ruler Mercury is in your second financial house until Tuesday, July 27. Your second house rules how you feel about yourself, your self-worth, as well as your finances. Expect a change in both these areas the end of July.
Thanks to a confrontational square between Uranus in your unconscious house and Leo sun in your third house of words, your reaction may come spewing out – so be careful. Again, courage to hang in. You'll soon be feeling ten times more confident. Fantastic, in fact. And money will not matter so much.
(I never thought I'd say that, you think.)
Until then?
Try whispering, whispering, whispering from your heart, even as you crave escape. BREATHE. Pause. Be kind. Listen. Communication is the answer.
For in your third house of communications, traditionally already ruled by you (also rules internet, siblings, pals and cousins) you have the Sun, a new Moon, Mercury, and Mars, all helping you. We will return to this later.
The most positive part of your experience is that you get to name to yourself the people with whom you feel most comfortable. Those you can really relax with and be yourself with. Your true self. (Putting on a show, or trying to keep up with the Whomevers, is so deeply exhausting, isn't it?) This is true freedom. And it's priceless. Can't be bought.
And you can enjoy the new season you have created for yourself. Bravo.
Yes, dear Gemini, life really IS that dramatic, and as your horoscope begins, you will already know never to trust escape and fantasy as a substitution for real life – as you have in the past.
You have put up with one particular situation long enough, and it is time to put your foot down.
Your desires will be popping up all over the place: do not ignore them! In fact, the universe is urging you to express them – and thus yourself – as humanely as possible this August.
As impatient as you may feel for these good luck areas to start manifesting, you should know that you are more in control of results than you think. How you talk, walk, behave, dress, and generally express yourself now makes ALL the difference.
Another hot tip for this at the beginning of August: you may decide to take on a look that you think of as the "old you" – and it will do very well. Go for it! You have the strength to pull it off even better this time round!
Then time to sort out your belief system and your creativity. You can now be choosier about – well, about what you want to THINK ABOUT.
The pressure you feel now is opportunity. Mere, and huge time, opportunity. Decide what you really want, and you hold the world in the palm of your hand. It's a lot to hold.
In your third house of communications, traditionally already ruled by Gemini, you have:
Life-giving, awesome Sun
Brilliant thought-planet Mercury as of Tuesday, July 27
Sexy, powerful Mars
A generous new Leo Moon Sunday, August 8
Here's all that your third house rules:
All communication
Writing, speaking, messaging
Expressing yourself through movement, also hands, arms, shoulders
Siblings or neighbors
Old sibling-type pals
Your neighborhood
Short trips and visits
Analysis
Publishing and recording
Your communicative power will be felt by all who know you. You have a particularly powerful effect on the internet and social media, and through writing and all recording.
This is all good news. Even money will be better. The twists and turns of July so far have been enough for any Gemini – but now it starts to go more smoothly. Your ruler Mercury is finally out of retrograde! And what a crazy retrograde it was.
How on earth…I can hear you saying. Well, it's actually really good news.
For one, you can avoid the planetary storm that's going on outside your front door.
Home is a good place to be now because there are changes afoot there too. Whatever comes up in terms of your home and family right now, somehow you'll be caught before you fall.
Writer Jean Giradoux famously wrote: "Those who weep recover more quickly than those who smile."
These words are valuable for you now, Gemini, because you can no longer be frozen or remain alone in yourself.
It is time for you to share the deepest part of yourself. You are healing and renewing at the deepest level.
Allow yourself to say NO to maddening family members. Just close the door. You may feel a little disoriented, but it won't be so bad. The more time you can spend with yourself, the more grounded you'll feel.
And able to make the important career decisions that are called for towards month's end.
And there are brilliant career aspects ahead. No matter what's just gone down. Be patient, and hang in there. Don't rush or push anything.
Your world is growing larger, Gemini, and you are ready to meet it. Bravo!
Your self-worth will undergo a profound transformation this August. Give yourself – and others – plenty of space as you go through this.
Or you may say things you regret later. Your most charitable moments will save you. Be cautious and wise with all the people in your immediate neighborhood, including thy neighbors.
For we all love you.
Is it time for your own reading, Gemini?

Welcome to our SUMMER SALE! 20% OFF! (ends September 5.)
For your 20% off reading with me by phone, click here to email my assistant Viola, or call:  viola@madalynaslan.com / 212-631-5844.
YOUR DESTINY DAYS   Gemini Sun and Gemini Jupiter, your destined times are:
(EST) Monday, August 2 after 4:46am; all of Tuesday, August 3; Wednesday, August 4 until 5:17pm; Sunday, August 29 after 12:42pm; all of Monday, August 30; and all of Tuesday, August 31.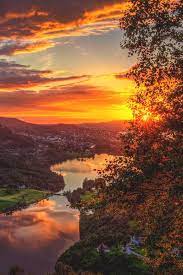 The poem I really LOVE for August, so I want to share it with you, is Dark August by Derek Walcott.
So much rain, so much life like the swollen sky of this black August. My sister, the sun, broods in her yellow room and won't come out.
But the poem for this August, 2021, for you and your horoscope this month, is An August Midnight by Thomas Hardy.
A shaded lamp and a waving blind,
And the beat of a clock from the distant floor.
Brilliant. As are you, my dear Gemini. Happy August!
I look forward to our talking again. So you don't miss my helpful wisdom, articulation of what you're going through (and what to do about it), insight and meditations, please stay in touch via my options below. CREDIT CARDS now accepted in addition to PayPal.
The price for membership is $5.95 now.
This is a one time payment for one month of access to the horoscopes.
The price for membership is $14.95 now.
This is a one time payment for three months of access to the horoscopes.
The price for membership is $42.00 now.
This is a one time payment for one year of access to the horoscopes.
This is a monthly recurring membership, meaning that you will be charged every month until you cancel your membership through the website. If you do not wish to be charged monthly please choose one of the single payment options.
Still unsure? Read some reviews to see what Madalyn's clients rave about! And check out Madalyn's appearances in the press.