In terms of a work project, you're advised to think things through carefully. The demands on you have been high, giving you scant time for reflection. While you have a gift for understanding the larger implications involved, you need some private time to consider the steps to take in the future. You can't just lock yourself in your room for fifteen minutes and expect to come up with profound solutions. You need more seclusion and time to assimilate the process.
Now may be the moment for you to tell everyone to leave you alone. When you are fully ready, you will be able and willing to give others what they need.
As you go through this process, your creative and love juices are activated!
In your fifth and most creative house you have:
Shining powerhouse Sun
Solar eclipse new Taurus Moon Saturday, April 30
Brilliant wordsy Mercury (in and out, retrograde and direct)
Revolutionary Uranus
Wise Pallas as of Sunday, May 1
Your fifth house, traditionally ruled by confident Leo, rules:
Conception – of a baby, an idea, business plan, masterpiece
Romance
Creativity
True love
Children
Your own inner child
Performing
Fun
Parties
Risk-taking
Feeling beautiful or handsome
Dressing up
Going out
Playing
Creatives, get recording – write down everything, all your ideas!
At the same time, a personal past is intruding. Are you reminiscing about times gone by? You have lost some friends and you have had some harsh criticisms of you. Playwright David Henry Hwang (born Leo Sun, Libra Jupiter on August 11, 1957) wisely wrote: Happiness is so rare, the mind does somersaults to protect it.
Mercury is retrograde May 10 to June 3, in and out of your sixth and fifth houses. This will stir up all sorts of miscommunications – and lost things – so try your best to be patient and Zen during these 3 weeks. Do pause before signing, or try to put off signing until Mercury goes direct after June 3.
Then it is darkest before dawn. Take your rest and recovery before you move forward.
For your brilliant career — pulled this way and that — is about to leap ahead, and in a completely new way. Financially, also, you're going to be doing swell. New opportunities explode in front of you, and it's essential you keep your sense of gratitude and reasoning. You have complete control as to how all this plays out. Hot Psychic Tip: Feeling grateful and humble helps you more than anything. It's that deprivation sense without the anger. How you react to your professional options this month will change your life forever.
Many of you have been working on your career, even on a particular project, for over ten years without the results you deserve. It has been an endless wait.
You have waited with admirable grace. And you have been working hard. What is most important now is that the wait is over, and that your psychological health is intact.
After you recover and rest, then is a brilliant time for brainstorming. Write all your ideas down. You hit the goldmine this way.
Now allow me to introduce you to your approaching power! No pain, no gain. That's your wise ruler Saturn doing its interesting, sometimes tricky, dance moves in your second house of finance.
You have to get in there and fix — wisely — the obstacles in your hidden psychology, your past, why you have suffered so much, and how you can now heal.
You come up with new approaches. Brilliant you!
This will be your strongest point of healing, sweet Goat, over the next year.
What are your strategies for taking care of yourself here? How do you go after what you want? How do you handle the challenges?
So, really it is time to let yourself relax in your life. You have been holding up so much of yourself — including your work, including your achievements — to another, or others, for approval.
This is no longer good for you. And it certainly isn't necessary anymore. You have proved yourself many times over!
As solid as the ground is beneath you — and it IS solid — you need now to move around a little, and be open to new experiences and places.
The lunar eclipse full Scorpio Moon on Monday, May 16, takes place in your eleventh house and is strong news for your professional colleagues, community, friends and networking.
So don't forget to look up at the night sky that Monday. The Moon will give you a dramatic insight into a new way of healing and recreating your self and your life. The Moon will be brilliant and what you receive from it, even more so. It will make you feel much better!
Let's go again to your eleventh house for a clue. This is where – as the saying goes – the money is. Your friends. Your new community.
Contacts are lucky for you now, particularly the first week of May. Network! Work offers start to come in after then. Amazing opportunities will be all around you. Spring has sprung.
Are you ready for your own reading, Capricorn?
For your reading with me by phone, click here to email my assistant Viola, or call:  viola@madalynaslan.com / 212-631-5844.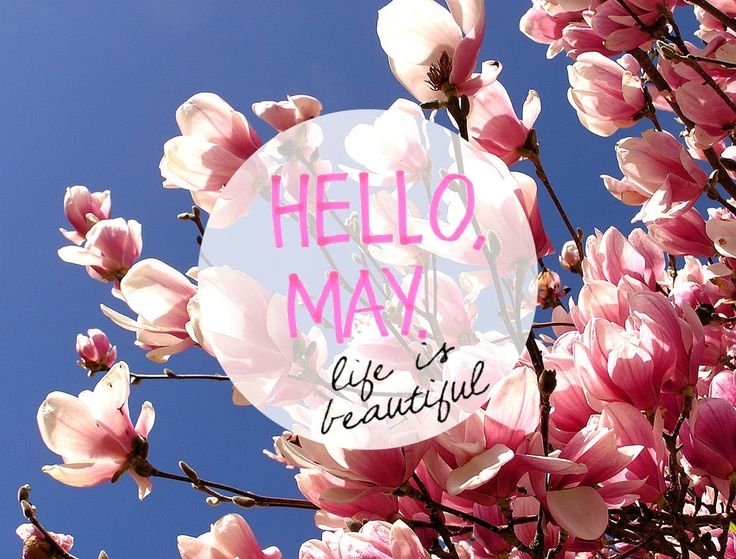 Come queen of months in company
Wi all thy merry minstrelsy
The restless cuckoo absent long
And twittering swallows chimney song …
— May by John Clare
YOUR DESTINY DAYS  Capricorn Sun, Capricorn Rising, and Capricorn Jupiter, your destined times are:
(EST) Wednesday, May 18 after 8:02am; all of Thursday, May 19; and Friday, May 20 until 8:53am.
I look forward to our talking again. So you don't miss my helpful wisdom, articulation of what you're going through (and what to do about it), insight and meditations, please stay in touch via my options below. CREDIT CARDS now accepted in addition to PayPal.
The price for membership is $6.95 now.
This is a one time payment for one month of access to the horoscopes.
The price for membership is $19.95 now.
This is a one time payment for three months of access to the horoscopes.
The price for membership is $49.00 now.
This is a one time payment for one year of access to the horoscopes.
This is a monthly recurring membership, meaning that you will be charged every month until you cancel your membership through the website. If you do not wish to be charged monthly please choose one of the single payment options.
Still unsure? Read some reviews to see what Madalyn's clients rave about! And check out Madalyn's appearances in the press.