It is your body, Capricorn. Wounds, unhealed, from days gone by. This month would be an excellent month to find a true healer. The universe is telling you to attend to yourself. With so many planetary bodies supporting you in your first house of self, you can do nothing else. You need your courage and confidence.
You ROCK, Capricorn. It's ridiculous for you to have doubts now.
In your first house of self you have:
Our awesome, life-giving Sun
Profitable planet of love and beauty, Venus in retrograde (turns direct January 29)
Asteroid of commitment, Juno
Planet of transformation Pluto
New start Moon Sunday, January 2
Brilliant talk-and-think planet Mercury until Sunday, January 2
Your first house, traditionally ruled by center-stage Aries, rules:
Your body
You in the world
Your looks
Your self-image
Your self-esteem
How you appear
How others perceive you
Your identity
Your behavior
Moving forward
Faith and confidence
Optimism and hope
Listen to the body and its unique wisdom. Rely upon your inner resources as your best source of support and security.
You are advised to trust your instincts and intuitions. Your intuitive body, which is connected to all living things, is harper and quicker than the cultivated, civilized self. The everyday mind may not be prepared for strange oceanic circumstances. Plus, it has no game plan. Your intuitive body will support you unerringly if you do not interfere with or try to control what you perceive. A better approach would be to meditate. Try to just be a witness. Do nothing; let nature carry you forward. This may be your best option in this situation.
You're waiting for something external and you have all the power in your hands! And you are powerful this January.
Planet-wise you have everything going for you. I'm not kidding. Let me tell you again…
Everything, and I mean everything, is in your very own sign of Capricorn! This is such support for you. Support from billions and billions of miles away. But so strong we feel its energy on earth. This is powerful support. Take it.
This signifies a real turning point in your life. You are, more than any other sign, at the end of an old year (old life), and at the beginning of a new year (new life).
There is responsibility that comes with this, of course – but you already been there, done that. (You've been doing responsibility ever since you were four years old, if not younger.) It means checking on and concentrating on the details of a plan you have. Clarifying your plan.
What is your plan?
Well, here is the only warning I have to give you in this horoscope. At the very end of the year a square throws you for a loop – you will not know what is going on with someone – but this only lasts for a short while.
And it is still, officially, during the holidays, when everyone is a little crazy. So you can take a break, and get back on your clear path once the new year starts.
The goat is triumphant over all. The goat is also WISER than most. You should be sewing all your insanely great qualities into a great big coat – and wearing it everywhere this winter!
REMEMBER:
Your secret power, Capricorn sea-goat, is that you can adapt to anything, even water. That's because the sea-goat originally came from water!
But you are 75 percent goat and only 25 percent fish, so your true purpose is to triumph on land, to reach the mountaintop with all your goals accomplished.
You are wise, rational, determined, driven, modest, intensely loyal to your family and friends, and have a hysterical sense of humor.
Trust your unconscious. It is your best friend. Not the enemy you had feared.
Let it tell you stuff.
Your self-esteem needs a hearty cuddle – and a tempting back to life. (You know how great you are!) The past year has really knocked you, but this is no excuse to stay down in the mud.
You are being called upon by the universe to show who you are. It's like reporting on gift numbers. You just have to report the gifts you have. They are in need, and we need them. You're too valuable not to do your best work in 2022. We can't afford to lose you.
You can work hard but you do not know how to fully relax. To keep your work growing, you need replenishment – and play that only comes from relaxation.
To most people this means SEX. So I don't know why you should be so different.
Haven't lost your sense of humor yet this year? Good.
Single Capricorns, I would tell you to get out there, as Venus, even retrograde, in your sign has you looking extra-attractive, but Venus retrograde is traditionally a time to avoid beginning new relationships. Often it brings old partners, both in love and in business, back into your life.
Attached Capricorns, your love life heats up. Just remember that others will be extra-attracted to you too, so be careful of temptation if you are in a committed relationship.
This will also concern business partnerships.
This is the caliber of your work – and this is how good you look – and sound – when you work. It's really not good for you not to work. You grow bitter and flabby.
I'm sorry to be harsh, but you're used to the conditions, Goat. We don't have time to waste. The beautiful Sun in your sign lasts until January 19. So you must use its help.
Its help also brings you success in making a ton more money, and in resolving old financial issues.
For some of you, it will mean that you move homes the first half of the year. For others, it will mean bringing something or someone new into your home. For all of you, the picture of family changes.
Because this is your luck we're talking about, the change will be good, not negative, and it will work in your favor.
Opportunities pop up all over January, so not to worry. And if this doesn't reassert confidence and that wiggle in your step, I don't know what will.
But it will, and it does. You are feeling awfully good about yourself as January comes to an end. As you should.
Happy 2022, Awesome Capricorn! I can't wait to read you!
Are you ready for your own reading, Capricorn?
Don't forget The Holiday Sale on readings – 40% off! – until December 31. Appointments made before December 31 are honored until May 7, 2020. You can "reserve" your reading for five months. For instance, if your loved one's birthday is April 5, you can book for them for that day! Don't feel like a reading for yourself until you need to make your decision in May? No problem. You can reserve until May 7. Remember, readings around your birthday time are the most powerful time to be read.
And so – for your reading with me by phone, click here to email my assistant Viola, or call:  viola@madalynaslan.com / 212-631-5844.
YOUR DESTINY DAYS
(EST) Saturday, January 1 after 6:02pm; all of Sunday, January 2; Monday, January 3 until 5:44pm; Saturday, January 29 from 4:09am; all of Sunday, January 30; and until 4:43am on Monday, January 31.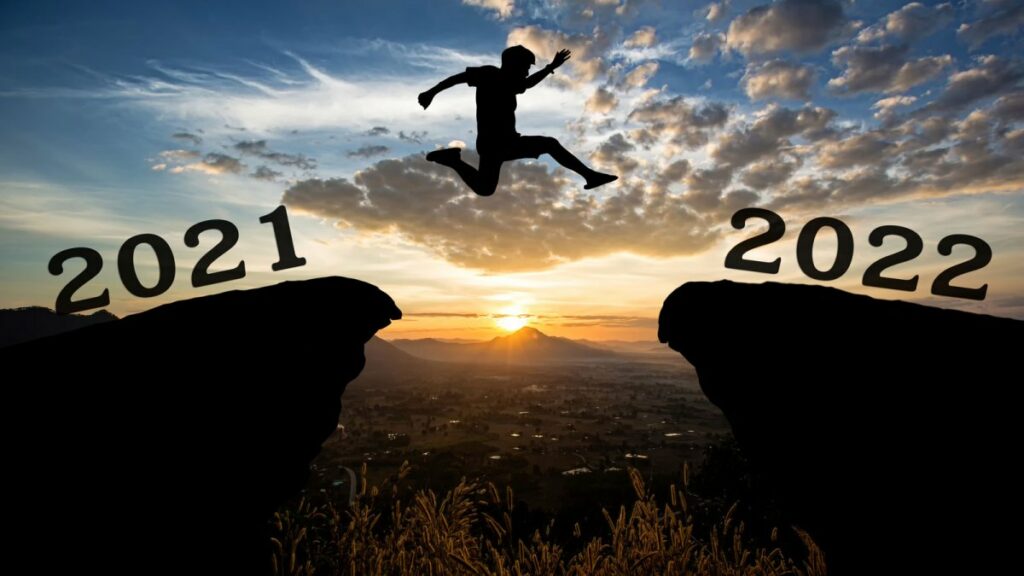 Ring out, wild bells, to the wild sky,
The flying cloud, the frosty light:
The year is dying in the night;
Ring out, wild bells, and let him die.
Ring out the old, ring in the new! – Ring Out, Wild Bells by Lord Alfred Tennyson
I look forward to our talking again. So you don't miss my helpful wisdom, articulation of what you're going through (and what to do about it), insight and meditations, please stay in touch via my options below. CREDIT CARDS now accepted in addition to PayPal.
The price for membership is $6.95 now.
This is a one time payment for one month of access to the horoscopes.
The price for membership is $19.95 now.
This is a one time payment for three months of access to the horoscopes.
The price for membership is $49.00 now.
This is a one time payment for one year of access to the horoscopes.
This is a monthly recurring membership, meaning that you will be charged every month until you cancel your membership through the website. If you do not wish to be charged monthly please choose one of the single payment options.
Still unsure? Read some reviews to see what Madalyn's clients rave about! And check out Madalyn's appearances in the press.