After all the challenges, moves (all Goats had to relocate the past few years), and rotations in your career, 2021 finally brings you the breaks you deserve. Profitable Jupiter gifts you in your finances now until December 28, 2021. Joined in your money house by your ruler Saturn, Pallas, Mercury as of January 8 and the Sun 11 days later, you are going to do better financially than you have in years. 2021 in fact will be seen as your golden year.
Easiest part of 2021? This January and  then November, when – effortlessly – you produce threefold. You achieve the professional standing, the respect, that is rightfully yours. Higher ups come out of the woodwork to offer you support and I want you to prepare: Tell them exactly what you want and need.
Friday, January 8, the planet of love and beauty Venus moves into your sign, making you look spectacular and drawing the most number of admirers – until Monday, February 1. That's right, you have three weeks of looking the best you're going to all year – so utilize it! Due to Covid, January is definitely the time to stay put and socially isolate, but you can still Zoom, Facetime, and so on.
Which brings me to the other big theme of your 2021, which is acceptance. Letting go of control, going with the flow. And this brings in LOVE. Real, true, genuine, once in a lifetime love. Another part of life many of you feel you have been waiting for – forever.
Your ruler Saturn rules time, and likes you to take time – to learn as deeply as possible – even though you may be saying, enough already. But, truly, all Capricorns have the best time of their lives when they are older…that's just the way it is.
By the end of 2021, you are recognized as an authority and leader in your field. Finally. No ifs, ands, buts about it.
Now let's focus on when 2020 ends and 2021 begins:
The majority of planets are in your sign of Capricorn, in your first house. In here you have:
Awesome, life-giving Sun
Brilliant thought planet Mercury
Transformative powerful Pluto
Beauty Queen Venus as of Friday, January 8
A new status Moon on Wednesday, January 13
All your first house rules:
Self
Body
Looks
Behavior
Demeanor
Self-confidence
Leadership
Self-faith
Courage
Fearlessness
There will be people looking at you, listening to you, thinking about you. You are very much the flavor du jour. You are at your most attractive and literate. You are like a shining light! You can literally ask for the world, and you can be sure there's someone there to literally give it to you.
It is the best time to ask yourself –
What do you really want? Of all the choices and options being offered to you? You may find yourself working less, but learning more and digging deeper. This is your wisdom month. You have the highest potential for evolution at this time than at any other time of the year.
So you ROCK, Capricorn. It's ridiculous for you to have doubts now.
Planet-wise you have everything going for you. This is such support for you. Support from billions and billions of miles away. But so strong we feel its energy on earth. This is powerful support. Take it. This support encourages you to go for what you really want – because you will get it. This signifies a turning point in your life. You are, more than any other sign, at the end of an old year (old life), and at the beginning of a new year (new life).
There is responsibility that comes with this, of course – but you already been there, done that. (You've been doing responsibility ever since you were four years old, if not younger.) It means checking on and concentrating on the details of a plan you have. Clarifying your plan.
What is your plan?
Your self-esteem needs a hearty cuddle – and a tempting back to life. (You know how amazing you are!) The past few years have really knocked you, but this is no excuse to stay down in the mud.
You are being called upon by the universe to show who you are. It's like reporting on gift numbers. You just have to report the gifts you have. They are in need, and we need them. You're too valuable not to do your best work in 2021. We can't afford to lose you.
You can work hard but you do not know how to fully relax. To keep your work growing, you need replenishment – and play that only comes from relaxation.
To most people this means SEX. So I don't know why you should be so different.
Haven't lost your sense of humor yet this year? Good.
Sleeves rolled up again, and looking sexy as hell. (Capricorns look so sexy when they work!)
This is the caliber of your work – and this is how good you look – and sound – when you work. It's not good for you not to work. You grow bitter and flabby.
I'm sorry to be harsh, but you're used to the conditions, Goat. We don't have time to waste.
As January ends you put into motion a lifestyle change that you have been mulling over a long time. This will involve home, property, and family. For some of you, it will mean that you move homes the first half of the year. For others, it will mean bringing something or someone new into your home. For all of you, the picture of the family home will change.
Don't worry: the change will be good, not negative, and it will work in your favor.
You are feeling awfully good about yourself as January 2021 comes to an end. As you should.
Stop the presses. This, Capricorn, is my favorite kind of news.
And Happy Birthday! You have again triumphed over an incredibly challenging year, and passed with your highest flying colors yet.
In fact, it seems you will be offered more of everything. But yes, you are right, you can afford to be choosy. If you have already turned down a potential job or proposal, do not regret it.
But if we can get you to go on a date, that is. You can lead a goat to water, but…
Could you try it? Risk it? You're brave enough. Of course you are. Just a date.
Let me tell you how your self-esteem zooms this year.
And if you feel you have suffered an identity crisis, well you have. And what has already happened to you was the last of it. Darkest before dawn. The last part of your healing. You are more than a survivor, you are a triumphant, joyful conquistador!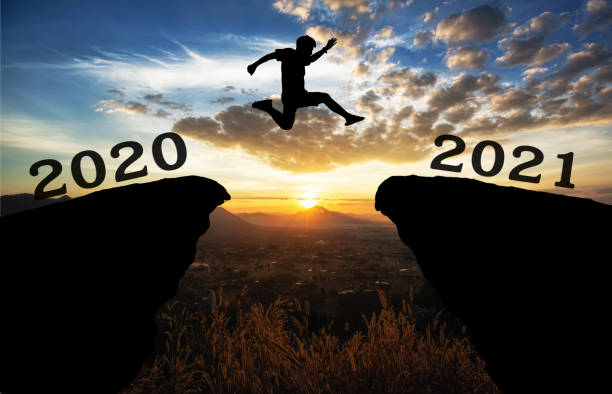 Is it time for your own reading, Capricorn?
For your private reading with me by phone, click here to email my assistant Viola, or call  viola@madalynaslan.com / 212-631-5844.
YOUR DESTINY DAYS   Capricorn Sun and Capricorn Jupiter, your destined times are:
(EST) Monday, January 11 after 8:30am; all of Tuesday, January 12; Wednesday, January 13 until 11:44am. 
I look forward to our talking again. So you don't miss my helpful wisdom, articulation of what you're going through (and what to do about it), insight and meditations, please stay in touch via my options below. CREDIT CARDS now accepted in addition to PayPal.
The price for membership is $5.95 now.
This is a one time payment for one month of access to the horoscopes.
The price for membership is $14.95 now.
This is a one time payment for three months of access to the horoscopes.
The price for membership is $42.00 now.
This is a one time payment for one year of access to the horoscopes.
This is a monthly recurring membership, meaning that you will be charged every month until you cancel your membership through the website. If you do not wish to be charged monthly please choose one of the single payment options.
Still unsure? Read some reviews to see what Madalyn's clients rave about! And check out Madalyn's appearances in the press.