With beauty planet Venus in your sign you are at your most attractive. And breakthrough time, darling, finances are about to become so much better. Also your general worth, and how much you are paid. Despite Covid, and losing business, you have thrived. You have triumphed really, compared to most. You are the archetypal ant from the great Aesop fable – who worked and saved all summer while the grasshopper partied like there was no tomorrow – and you should be proud of yourself. And now there will be more great rewards! With lucky, profitable Jupiter in your second house of finance there will be lucky financial breaks as well…
In your work, or a particular project right now, study the best ways to be of service. Strive to discern what would give you more pleasure, comfort and emotional security. Then, provide it. Understand that what is happening has little or nothing to do with you personally. You are simply an agent angel for the Divine.
Congratulations…And keep going. This month, it gets easier. And dear Goat, with major planets in your second house, you've got some money coming in, and that will really help. Your self-worth. Your personal resources. A new financial arrangement seems to be in order for the new Aquarius Moon on Thursday, February 11.
But for those of you going through your hardest time right now: this was sent to me by a true angel.
I don't know if it will speak to you as it did to me, but this and a lot of praying got me through some very rough times. Just remember you're not alone. And that when you're at the bottom, there's nowhere to go but up. So keep on slugging it out with life and stay in touch.
Listen to your life. See it for the fathomless mystery that it is. In the boredom and pain of it no less than in the excitement and gladness: touch, taste, smell your way to the holy and hidden heart of it. Because in the last analysis all moments are key moments and life itself is grace.
What is coming up especially strongly now due to Saturn in your sign is how life is delivering to you. You do better by making peace with your brilliant efforts and allowing yourself satisfaction, if not joy. Your self-esteem reaches an all-time high.
But as you read this horoscope…It's like you're still cooking. A few more days until you are fully baked. A project is still in the oven. You're still getting used to the house…
As February gets underway, annoyances will cease, and, in fact, you should be laughing all the way to the bank.
Extremely driven, and wiser for all your past experience, your steps to the bank should be paced and planned (even as you're laughing). Your ambitions are easily achieved. All you have to do is fix your mindset.
You are able to get what you ask for, more work, and even more money.
In your second house you have a wealth of positive planets to help you:
Awesome, life-creating Sun
Profitable Jupiter
Brilliant thought and word planet Mercury (in retrograde January 30 – February 20)
Beauty Queen Venus as of February 1
A friendly new Aquarius Moon on Thursday, February 11
Karmic Saturn – your ruler, naturally
Wise Pallas
And what does your second house rule?
Money
Your possessions
Security
Self-worth
What you feel you are worth
The Value of Everything
Future planning
Luxurious surroundings
Determining
Manifesting
Whoever taught you to manifest your worth…well.  There were problems.
To be healed now.
You're on your way towards making something of yourself if you can only channel your energies and remain focused. Don't throw away what you have already achieved for less than you aspire to. Your time for ecstasy has come, don't push it away.
And that is the only limitation I can find in your chart, Capricorn! You have so much success here it makes me a little teary-eyed. And you have done everything right, so right, you can only feel proud of yourself and welcome in February's rewards.
Now, we have to talk about self-value. And your confidence.
Rudyard Kipling, born a Capricorn Sun and a Capricorn Jupiter on December 30, 1865, gave an apt description of your financial picture through his story, How the Rhinoceros Got His Skin.
Something – those breadcrumbs chafing your skin – makes you uncomfortable regarding future financial plans. And your confidence in them. As a matter of fact, all you are doing is agitating when you should be making mature, practical plans.
Make a decision about what you want to do – and then plan for it and go for it.
February gives you SO much support here it is breathtaking.
So you can do it, dear Goat: there are no obstacles here.
The only bind with this next great step you have to take IS, of course, how tied up you are with other people's money: both giving and receiving. That is the pressure of all your albatrosses.
Speaking of albatrosses – one more. A few words about Mercury retrograde, which is happening all throughout this time from Saturday, January 30 to Saturday, February 20. Because it is in Aquarius, technology (which Aquarius rules) will be hit extra hard. All sorts of blips will occur, with your internet, your computer, your phone, et al. Back up and save now as much as you can.
Do not choose this time – January 30 – February 20 – to install anything new – not a good time to launch your new website or any new product – and don't buy another computer to replace your ailing one. (No technology purchases, nor any big purchases like a car, etc.)
Mercury retrograde is, however, an excellent time to spring clean your house, the best time for clearing through clutter, re-organizing your desk, papers, clothes, you name it. And to finish old projects, aching to be completed. So, try to get a jump before the new month begins.
Because Mercury retrograde is taking place in your second house, there will be some delays with funds coming in – but they do come in! You just need to be patient. Past feelings of your self-worth will resurface, and it would be a good time to write and journal about it. You will recover parts of your self. Backed by so many positive forces, this will be good news. Please – you must utilize this.
And face it, Goat – you've never looked better. Venus, particularly, makes you look stunning. No one will be able to resist you.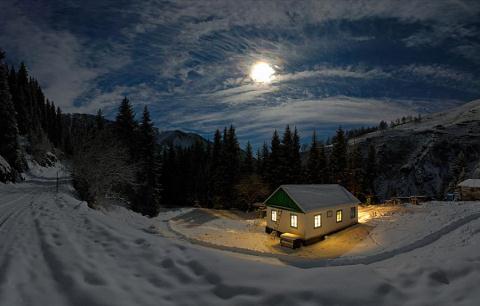 Is it time for your own reading, Capricorn?
For your private reading with me by phone, click here to email my assistant Viola, or call  viola@madalynaslan.com / 212-631-5844.
YOUR DESTINY DAYS   Capricorn Sun and Capricorn Jupiter, your destined times are:
(EST) Sunday, February 7 after 3:52pm; all of Monday, February 8; and Tuesday, February 9 until 8:20pm. 
I look forward to our talking again. So you don't miss my helpful wisdom, articulation of what you're going through (and what to do about it), insight and meditations, please stay in touch via my options below. CREDIT CARDS now accepted in addition to PayPal.
The price for membership is $5.95 now.
This is a one time payment for one month of access to the horoscopes.
The price for membership is $14.95 now.
This is a one time payment for three months of access to the horoscopes.
The price for membership is $42.00 now.
This is a one time payment for one year of access to the horoscopes.
This is a monthly recurring membership, meaning that you will be charged every month until you cancel your membership through the website. If you do not wish to be charged monthly please choose one of the single payment options.
Still unsure? Read some reviews to see what Madalyn's clients rave about! And check out Madalyn's appearances in the press.