The full Moon in your sign of Cancer this Tuesday, December 29 signals the Cancer-born U.S. featured in the news due to Covid. Don't let this happen to you, dear Crab. Stay home that day, please, and self-isolate.
Then this January, you see a new light. It's called YOU. What you do in relationships, how you make or fail them. The stress and anxiety you ascribe to partners or your partnership is easier to solve than you think. Do you know that anxiety lowers your thinking level by 78%? You do a lot of worrying, Cancer. Relax! The tubers of your labors are already sprung, and are making their way, like tendrils, towards life. You're ready for intimacy again.
So – enjoy the ride. Your life now is neither all perfection, nor is it total disaster. It is exactly as it should be. Work and health, your everyday living and its routines, are particularly blessed for 2021.
You've got a mixed bag in your relationship house now, so best to keep calm, meditate, and use your brilliant powers to figure it out. In your marriage and partnership house you have:
Awesome, life-giving Sun
Brilliant thought planet Mercury
Transformative powerful Pluto
Beauty Queen Venus as of Friday, January 8
A new status Capricorn Moon on Wednesday, January 13
And your seventh house rules:
Your partnerships, both in love and business
Agreements
Any kind of contract, from rental lease to publishing deal
Agency
Marriage
Love
Friendship and co-operation
Collaborations
Co-op boards
Discussions about beauty and design
December will end up being about co-operation and playing together and some slight up and down with your partner. And partners. Handling other people's money? The same thing. Finishing your creation: your deal, your contract, your start-up plan, your design. You have been thinking more about future and security lately, and quite rightly so.
It's been a long time. 12 years. Since Jupiter was last in Aquarius and your eighth intimacy house. 2009. Think about that period of your life and how you felt then. How did your fortune improve, concerning intimacy?
You like stability, but you are SO ready to  see things change. Relationships ease up as partners become less demanding and give you more options.
You feel a VERY positive shift as the new year begins: You light up how you relate socially to people around you. After intense stress following changing social circles, most likely due to a move or a different job, you will start to relax and feel people like and support you more! HUGE burden lifted off your shoulders, as you can cease worrying about others' reactions to everything you say and do. In essence, you find your tribe in 2021. And this will be a great comfort. Even if you can't see them all in person, due to Covid.
Even as December ends, you are getting a taste of this better future…what it could be like. For you have the majority of planets in your seventh relationship house, and they are bringing home some deep truths.
The most important decision you will make about your love life will present itself the last week of March 2021 – but let's wait until that month's horoscope! It will be a biggie.
You are very psychic and sensitive and you absorb what is around you. This makes environment more important than anything. And you're picky about environments the same way people are picky about the foam on their lattes.
And many of you have created secret masterpieces in isolated places. These are now ready to be shown to the world. January is a great time to sign and commit. You are readying yourself to come out of your cave, particularly in relationships.
You are DYING to communicate. With the ones you love. The ones who speak to you. Even when they're not there. (And no, you're not hearing voices as in being psychotic. It's all perfectly fine!)
As the new year begins, to put it bluntly, you have your pick of the crop.
You merge more deeply with your partner, extending the merging to the financial and shared resources. In other words, you go on the record, you become official and public!
You already know what you need and are aiming for. Keep hold of your inner flame and honor it — it is amazing.
And you really are so intimate. Well, you know that. I'm just praising that part of you. It's what secretly all of us love the most about you. Life is never superficial for you. You feel it deeply, every moment. Because you are a crab, and you come from the bottom of the sea. You are also ancient years old. Five hundred million years old and counting. Now, how could that ever be superficial?
Forgive me for telling you this again and again – the five hundred million years part – it's just I am always astonished by it. Over and over. It's always something I've got to tell — it's such exciting news.
I wish I were five hundred million years old.
You are a survivalist, and it is pure Darwinian evolution.
Never superficial. Sometimes silly. You have a delightful sense of funny. You have the best laugh. You crack people up again and again. You have given a lot of Silly to the child or children you love so much – whom you would do anything for, and you already have (new bills coming in soon!) – but now it is time to bring it into the grownup world.
It is important to play and exercise in this world, too.
And you have been bearing a huge burden. Your pain threshold has got awfully high. You are terribly concerned with your career. And your relationship life is due for a makeover. And however much you may wish, you cannot save the whole world. You desperately want to shake, or crack, or heal, or change, or wake up, huge sections of the population.
Sweet Crab, you are going to produce miracles this year. I can see them. You are the genius of love. You taught all the rest of the humans how to care and be compassionate. Yes, you may be tired from the year – and exhausting, emotional last few years but you need to regard yourself as a valuable commodity.
You will look different at the end of this time, too. You look younger by the end of 2021 than you do now, and ever so successful. It's a miracle.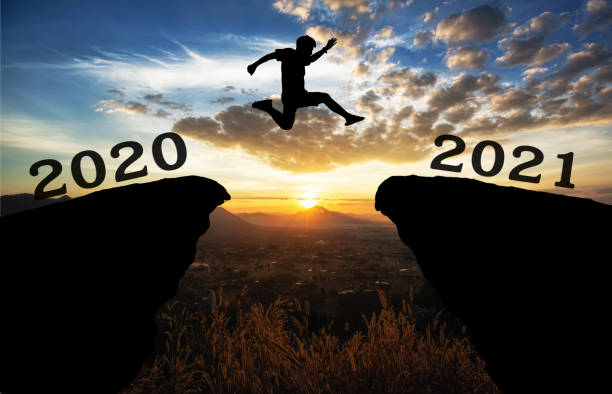 Is it time for your own reading, Cancer?
For your private reading with me by phone, click here to email my assistant Viola, or call  viola@madalynaslan.com / 212-631-5844.
YOUR DESTINY DAYS   Cancer Sun and Cancer Jupiter, your destined times are:
(EST) Tuesday, December 29 after 5:28am; all of Wednesday, December 30; Thursday, December 31 until 1:58pm; Monday, January 25 after 1:52pm; all of Tuesday, January 26; Wednesday, January 27 until 9:54pm. 
I look forward to our talking again. So you don't miss my helpful wisdom, articulation of what you're going through (and what to do about it), insight and meditations, please stay in touch via my options below. CREDIT CARDS now accepted in addition to PayPal.
The price for membership is $5.95 now.
This is a one time payment for one month of access to the horoscopes.
The price for membership is $14.95 now.
This is a one time payment for three months of access to the horoscopes.
The price for membership is $42.00 now.
This is a one time payment for one year of access to the horoscopes.
This is a monthly recurring membership, meaning that you will be charged every month until you cancel your membership through the website. If you do not wish to be charged monthly please choose one of the single payment options.
Still unsure? Read some reviews to see what Madalyn's clients rave about! And check out Madalyn's appearances in the press.