You're mulling over your resources with another (s), wondering how long Covid will last, your position in a community, and concerned about what another (s) can bring in. Well, believe what they say when they tell you. Trust your intuition – you have a very strong one – but don't be overly suspicious. The part of your chart traditionally ruled by secretive Scorpio, your eighth house, is activated this February, and you'll be getting psychic hits left, right, and center.
You also receive incredible benefits for those things you do in both work and in love that are not so obvious. That are more behind the scenes, as it were. Just look at some of these benefits:
Projects under wraps and worked on behind doors and in the privacy of your own space are highlighted, and prove to be very profitable.
You finally see money ahead for that masterpiece you've been wanting to build or create for years. Or for any other resource you have that has been lying dormant.
Troublesome relationships lighten and clear up. Misunderstandings are healed. Sex intensifies.
And after February 1, you also draw up some of your most financially advantageous contracts and agreements of your life.
What else is going on in this powerful merger house?
You have in here:
Awesome, life-creating Sun
Profitable Jupiter
Brilliant thought and word planet Mercury (in retrograde January 30 – February 20)
Beauty Queen Venus as of February 1
A friendly new Aquarius Moon on Thursday, February 11 (the Moon is your natural ruler)
Karmic Saturn
Wise Pallas
And what does your eighth house rule?
Shared resources and money arrangements
Shared rent, bills, mortgage, etc.
Taxes. This includes taxes and inheritance with your family, too.
Genetic gifts
Merging with another
Sex, sex, sex!
Sharing your deepest truths
Letting go of the past
Shedding an old persona
Clearing out outdated clothes, remnants of a past self
Death and Rebirth
Regenerating
Recovering your unconscious
Summoning your psychic powers
Last but not least, possessions given to you by partners, and vice versa.
For those of you who just want to shut yourselves in during winter and be a hermit, you'll still be successful. Remember, you are re-birthing yourself into the world – Take 2 – and perhaps the best news of all is how rich this is going to make you. You have good, old-fashioned LUCK coming into your career. Over four months of fortunate chances you can't afford to miss. And you won't.
Above all, you have the chance to set yourself up for life. To lay down the foundations of success that can support you in your old age and give you a kind of security that has eluded you up until now. To ensure your future security. It is SO positive, dear Crab.
The new Moon on Thursday, February 11, gives you a new brilliant idea…Then there's no stopping you. Away you go, brilliant idea after brilliant idea. Birth after birth after birth. To success. Also, make solid any potential money-makers by mid-month. Really try to get anything to do with your financials in writing.
But, oh Crabby, as I write this, I see you wringing your hands. What pressure are you bearing under?
In your eighth house of monies with others – this includes a joint account with your spouse or business partner, family money, pay owed to you, or even money you collect/pay on your home – you have a wealth of planetary power, so no fear. (But I see how you are worried.) With whatever annoying obstacles you've had to deal with lately – and they've held you up, no doubt – it really all comes down to not wanting to spend more money.
Whatever is holding you up now can be resolved by money. I'm sorry to put it so bluntly, dear Crab. If your computer is broken, you're going to have to get a new one. The same applies to your car, your phone, your recording equipment, your travel bags, and exotic / foreign artifacts. You will save money if you replace them (or it) now. This would have to be in the next few days, however, as Mercury retrograde begins January 30, and reliably you should take that from January 27.
A few words about Mercury retrograde, which is happening all throughout this time from Saturday, January 30 to Saturday, February 20. Because it is in Aquarius, technology (which Aquarius rules) will be hit extra hard. All sorts of blips will occur, with your internet, your computer, your phone, et al. Back up and save now as much as you can.
Do not choose this time – January 30 – February 20 – to install anything new – not a good time to launch your new website or any new product – and don't buy another computer to replace your ailing one. (No technology purchases, nor any big purchases like a car, etc.)
Mercury retrograde is, however, an excellent time to spring clean your house, the best time for clearing through clutter, re-organizing your desk, papers, clothes, you name it. And to finish projects aching to be completed. So, get a jump before the new month begins.
And, finally, there's love – which brings me to the main theme of February which is intimacy. There will be passion awakened in you for your career and for your money-making, but there will also be passion in love and in your relationships. Passion, as you know, can go either way. You will see a reflection of this in other people, as they are temperamental this month. Whatever happens, do not take it personally. Hard to do, I know, as you're always involved in the well being of your loved ones, and you're very sensitive to boot.
So it is important to keep your head when others are losing theirs. And as long as you let yourself chill with your relationships – that is, not fuss and fret like the mother goose that you are (and that you're loved for) – you will be more relaxed, and then so will everyone else.
A conflict is really about TRUST. You are wrestling with how to trust your partner, how to trust the one you love. And, as always, how to give up control.
You who have recently undergone epiphanies and realizations about a new life ahead of you will feel particular urgency about this issue. Things are changing in your life – there's a whole new road ahead – but it doesn't have to be scary change.
It can be fun change! Exciting change! Fulfilling change! Loving change.
This temporary blip concerns partnerships you have money ties to: from spouses to partners, from your boss to your mother.
Money will be good to you this month. In terms of home, however, whether it's adding to your present home, or getting another one, go frugal. You've put out quite a bit recently. Property and family matters need some standing-still time now.
Wait. You know how to wait….and speaking of waiting…many of you crabs have been dancing around relationships or one relationship in particular lately. You need love and affection in your life, of course you do. And physical touch and sexuality. Many of you are ready for the long, dry spell to be over.
And with Chiron in its days of transiting Pisces, you're feeling it. Chiron, of course, is the centaur who had the wound that could never heal. It's a much longer story than that, involving Hercules and all sorts of metaphor and allegory, but I'm just giving you the immediate now, dear Crab, because old love wounds are ready to be healed. You do this by remembering the lessons you've learned in your first house of self (never sacrifice yourself again!) and taking responsibility for all the ways YOU made it hard to come to the place you are now — which is much more confident and self-assured.
Don't worry. The worst is over. You can relax in yourself. It's been tough though, emotionally. But, dear Crab, with major planets moving in your eighth house of sex, lovers are coming forward now. In fact, they are just starting to pop up everywhere.
They will actually help you with a road you took in 2009. Think back to that year. Was it a year full of changes, or what? Your major relationships just haven't had the same kick since.
This February, the nurturing and healing is all about your love.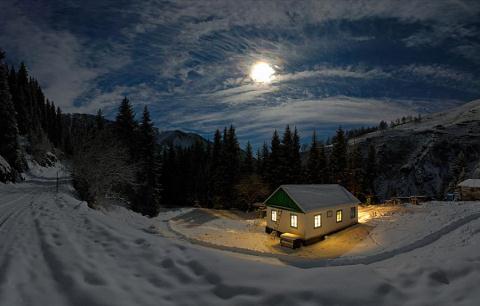 Is it time for your own reading, Cancer?
For your private reading with me by phone, click here to email my assistant Viola, or call  viola@madalynaslan.com / 212-631-5844.
YOUR DESTINY DAYS   Cancer Sun and Cancer Jupiter, your destined times are:
(EST) Monday, January 25 after 1:52pm; all of Tuesday, January 26; Wednesday, January 27 until 9:54pm; Sunday, February 21 after 10:53pm; all of Monday, February 22; all of Tuesday, February 23; until 7:23am on Wednesday, February 24. 
I look forward to our talking again. So you don't miss my helpful wisdom, articulation of what you're going through (and what to do about it), insight and meditations, please stay in touch via my options below. CREDIT CARDS now accepted in addition to PayPal.
The price for membership is $5.95 now.
This is a one time payment for one month of access to the horoscopes.
The price for membership is $14.95 now.
This is a one time payment for three months of access to the horoscopes.
The price for membership is $42.00 now.
This is a one time payment for one year of access to the horoscopes.
This is a monthly recurring membership, meaning that you will be charged every month until you cancel your membership through the website. If you do not wish to be charged monthly please choose one of the single payment options.
Still unsure? Read some reviews to see what Madalyn's clients rave about! And check out Madalyn's appearances in the press.