August points to the respect and acknowledgement due to you for your great efforts. Partners are seeing their better selves reflected in you. But financially, are you being paid what you're worth? Especially considering all you've gone through. Are you doing what you love to be doing to survive the pandemic – or is it the opposite? Are you being treated with respect? It's all happening in your second house of money and self-value as July ends. The Sun, Mercury, Mars – and a new generous Leo Moon on Sunday, August 8. All supporting you in your worth. As you value yourself more, you ask for more. You reassess your finances, and you will come out on top.
Usually the first person to break away from conventional thought is the one to define a new trend. Under your current work circumstances, there is solid need for a fresh voice and vision — so make your move. Those around you who are ready for change will support you.
This is a good time to look for a new position in life.
A few bumps occur when you first step outside into the sunlight… some panic even. But you can let go of your fears. Underneath that ocean you swim about in, Crabby, are amazing opportunities and a new exciting world for you to enter. I predict a new project which you'll be very excited about. You're already glimpsing a different life for yourself. Godspeed!
Oh, dear Crab, you are coming out of your shell this August!
After being promised and promised it would get better, well the time has finally come.
Take it slowly though. Your eyes will have to adjust to the brightness after so much time underwater.
Hardship will do that to you. Make you feel as if you're living by yourself, in the shadows. Pressing down on your very identity, asking you to define yourself more strongly.
Well, now you can. And talk about strong…there's no one more enduring than you, dear one.
The crab is the oldest living species on earth: 500 million years old. And if that's not endurance, I don't know what is.
With your back against the wall, you've had to define who you are, and what you believe in, and what you want, what you will and will not tolerate, perhaps more so recently than any other time.
Now you know. And if in doubt, TRUST that you do.
You do. Even if you just had to retreat from a recent excursion, scurrying as a crab does back to your safe comfy home. Think of connecting with intimates.
The full Moon – which holds sway over you like no other sign in the zodiac as it is your ruler – occurs Friday, July 23 in your eighth house of financial resources with others, and AGAIN – this is a double Aquarius Moon! – in the same eighth house Sunday, August 22.
Moonlight is very powerful for you. It shines into your eighth house of merging. Your practical connections with others. Some of you find yourself wanting to be close to someone again.
The only real work for you to do now is emotional. To HEAL your eighth house – once and forever. The eighth house is your shared connections with others. This also includes shared finances and monies, resources, homes and properties.
In some extreme cases, this full Moon could cause an ending around this time. Decide if this is what you really want to do. Your actions now are life-defining.
If you decide to do this, you will find yourself going forward in your work or business, all shiny and new.
With this ending, you need to come clean with someone you don't feel right about. Someone honestly doesn't know what's going on and needs to hear it from you. No confrontation, just communication. Before August 11 be careful with your temper, cool the conflicts, and act neighborly. You could seriously blow it, so thus the warning. Do not panic. It will only backfire and ruin your efforts.
Keeping your professional reputation is driving you at the moment. If you could just…if everyone could just…RELAX more.
Wise old Saturn, your toughest lesson, is retrograde in this same eighth sharing house. Along with Jupiter, also in retrograde, and your two full Moons. So it's not really the best time to find true love…as everything is retrograde – going backwards – in your eighth house of connections with others. It is the time to reflect on the past in this area. To sort out and reflect, before you go forward with it. Writing about it will be very valuable at this time. Speaking of great writers, have you read Hanif Kureishi's Intimacy? It is a deep – and dark – look at the eighth house from a literary perspective. He, not surprisingly, is Cancer Jupiter.  Born December 5, 1954.
You deserve so much happiness, sweet Crab. It is the end of old arrangements. Much of which is financial. Which is very hot in your life right now. For in your second house of money and self-worth you currently have:
Life-giving, awesome Sun
Brilliant thought-planet Mercury as of Tuesday, July 27
Sexy, powerful Mars
A generous new Leo Moon Sunday, August 8
All of this support for your finances as well as your self-worth, and for how you value yourself. How much you ask for yourself. How much you ask to be paid. What is owed to you. Your possessions and belongings. All important now. You can ask for the world. And you will get it!
Go for it, Cancer. You deserve it. You have worked so incredibly hard this past year – on every single level – and you deserve reward, but you also deserve some breaks and a time of peace, with no more conflict, no more endless worry. And, again my friend, you will get it.
Now, back to money, because money is particularly important this month.
All that your second house rules:
Finances
Your personal resources
Possessions
Self-worth
Self-value
Self-esteem
What you own
Security
Future planning
Luxurious surroundings
Determining
Manifesting
Don't let someone's freak-out concern you. Let them be. You can concentrate on your own self-expression. Don't worry about anything else. Your excellent work rewards will be triple whammy.
It is an exciting and promising time this August. You can draw people to your side, help will come from friends and friends of friends, and a new financial agreement you enter into, around the new Leo Moon of Sunday, August 8 in your second financial house, will be very positive.
You may feel most comfortable with old loved ones, rather than new interested ones, but do give the new ones a chance as well.
Have compassion towards those who are drawn to you. New spirits in all forms will be attracted to you.
Is it time for your own reading, Cancer?

Welcome to our SUMMER SALE! 20% OFF! (ends September 5.)
For your 20% off reading with me by phone, click here to email my assistant Viola, or call:  viola@madalynaslan.com / 212-631-5844.
YOUR DESTINY DAYS   Cancer Sun and Cancer Jupiter, your destined times are:
(EST) Wednesday, August 4 after 5:17pm; all of Thursday, August 5; all of Friday, August 6; until 3:31am on Saturday, August 7.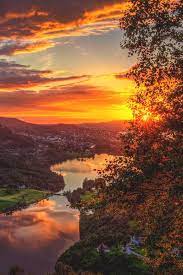 The poem I really LOVE for August, so I want to share it with you, is Dark August by Derek Walcott.
So much rain, so much life like the swollen sky of this black August. My sister, the sun, broods in her yellow room and won't come out.
But the poem for this August, 2021, for you and your horoscope this month, is An August Midnight by Thomas Hardy.
A shaded lamp and a waving blind,
And the beat of a clock from the distant floor.
Brilliant. As are you, my dear Cancer. Happy August!
I look forward to our talking again. So you don't miss my helpful wisdom, articulation of what you're going through (and what to do about it), insight and meditations, please stay in touch via my options below. CREDIT CARDS now accepted in addition to PayPal.
The price for membership is $5.95 now.
This is a one time payment for one month of access to the horoscopes.
The price for membership is $14.95 now.
This is a one time payment for three months of access to the horoscopes.
The price for membership is $42.00 now.
This is a one time payment for one year of access to the horoscopes.
This is a monthly recurring membership, meaning that you will be charged every month until you cancel your membership through the website. If you do not wish to be charged monthly please choose one of the single payment options.
Still unsure? Read some reviews to see what Madalyn's clients rave about! And check out Madalyn's appearances in the press.