The end of April brings a financial surprise – solar eclipse new Moon in your second house April 30 – that you were not expecting. Good or bad, it moves you to the right place – do not despair! – as you are protected by Jupiter in Aries as of May 10. For some of you, it will be a windfall, for others of you, a new job. Change is the theme here. A new financial arrangement is about to alter your life.
With your heart, it is time to step up to the plate, and offer yourself freely. No matter how many times you've been knocked down. This is your final test of 2022 – which you pass brilliantly with flying colors – and it's coming early in the year which is a bonus.
Once May 2 happens, and beauty queen planet Venus dances into your sign of Aries, you are fairest of them all – all the way until May 29! This is a deliciously smoochy koochy Venus transit, where everywhere you go, heads turn. Despite the sudden shifts and backtracking, your relationships are moving forward, and once May gets fully underway you and your powers are unstoppable.
Also, it is time to rejoin your community and your friends. Despite what is happening in your private life.
You should get everything you want materially, if you keep your priorities straight and choose your battles wisely.
For in your second house of finance – and self-worth – you have:
Shining powerhouse Sun
Solar eclipse new Taurus Moon Saturday, April 30
Brilliant wordsy Mercury (in and out, retrograde and direct)
Revolutionary Uranus
Wise Pallas as of Sunday, May 1
There is a ton of planetary support for you in these areas:
Money
Your finances
Your possessions
Your self-worth
Self-esteem
Your personal resources
Funds
Investments
Security
Valuing yourself
Discerning the real value of things
Discerning the real value of yourself
Loving and sensing yourself, and the worth of your life
You finally acknowledge the value of what you've done…it couldn't have been done earlier due to the dramas at the end of 2021.
In terms of your self-worth and self-value, it is time now to contemplate and draw on wisdom from the past in your relationships.
Matters at a distance will be helped by further study and by examining the whole history.
Remember that Mercury is retrograde Tuesday, May 10 to Friday, June 3. Affecting both your second house of finance and your third house of communications. But on the same day that Mercury goes retrograde, lucky Jupiter enters Aries for the first time in 12 years! With Venus also in Aries, you are doubly protected, and can safely beat any Mercury retro gremlins!
But for that question which, for the life of you, you cannot figure out the answer to: trust your instincts and intuitions. Your intuitive body, which is connected to all living things, is sharper and quicker than the cultivated, civilized self. The everyday mind may not be prepared for strange oceanic circumstances. Plus, it has no game plan. A better approach would be to meditate. Try to just be a witness. Do nothing; let nature carry you forward. This may be your best option in this situation.
Then May's springy beginnings follow a barren time of impatience and overcoming obstacles, and you zoom forward with new plans. After feeling out of sorts, some of you with serious physical ailments, fire comes back into your emotional body and all that is ruled by your second house of self-value and finance. More money is up ahead, too.
Begin May by asking for what you want – and need.
Now is not the time to day-dream about these splendid things, but to make them happen. Work is required here, real, solid work. Don't toss this one off. Follow through and finish. What you do now will change your life forever.
Fill up on your relationships. All of them. And you not only heal your life, you save yourself and move from the underworld back to Earth. You give birth.
The only warning of the month is brought to you courtesy of your first house of image and behavior. How you behave now is crucial. You can blame it on others' provoking you, (or their interpretation), but you might be surprised by others' poor reception of you. Some of you are mighty near to blowing your top! And some of you will.
Your behavior is on show now, your performance.
You have a chance to ask: how have I been communicating? Putting myself forward? Getting myself heard?
Be gentle now in your communications.
What you have to say is too valuable, too crucial, and yes — it is honest. People need to, and they deserve to, hear the truth. In this area, dear Aries, you are right on. You care deeply about this issue.
To win — and oh, yes, this is a battle that can be won — you must get an A+. Meaning you must communicate every thing you feel in the most gentle of tones. So every word is heard.
Have trust that the Universe is supporting you in this. For It is.
The lunar eclipse full Moon in Scorpio sweeping your eighth house (already traditionally ruled by Scorpio) on Monday, May 16, is a fabulous culmination of this.
Someone will come in from the past and give you a delicate tap on the shoulder. Again, finances and shared resources will be emphasized. Funding finally comes through.
You need to fact-check everything that is told you. You will do great, Aries, I know you will.
Are you ready for your own reading, Aries?
For your reading with me by phone, click here to email my assistant Viola, or call:  viola@madalynaslan.com / 212-631-5844.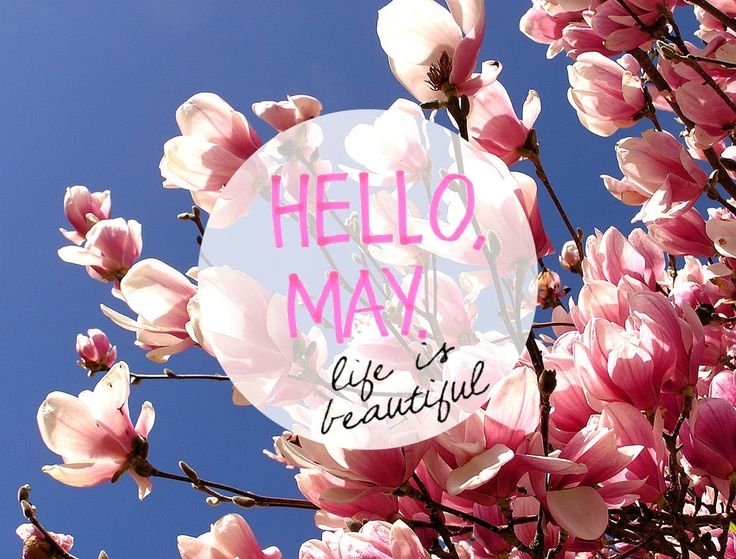 Come queen of months in company
Wi all thy merry minstrelsy
The restless cuckoo absent long
And twittering swallows chimney song …
— May by John Clare
YOUR DESTINY DAYS  Aries Sun, Aries Rising, and Aries Jupiter, your destined times are:
(EST) Wednesday, April 27 after 12:10pm; all of Thursday, April 28; Friday, April 29 until 8:19pm; Tuesday, May 24 after 5:39pm; all of Wednesday, May 25; all of Thursday, May 26; until 2:22am on Friday, May 27. 
I look forward to our talking again. So you don't miss my helpful wisdom, articulation of what you're going through (and what to do about it), insight and meditations, please stay in touch via my options below. CREDIT CARDS now accepted in addition to PayPal.
The price for membership is $6.95 now.
This is a one time payment for one month of access to the horoscopes.
The price for membership is $19.95 now.
This is a one time payment for three months of access to the horoscopes.
The price for membership is $49.00 now.
This is a one time payment for one year of access to the horoscopes.
This is a monthly recurring membership, meaning that you will be charged every month until you cancel your membership through the website. If you do not wish to be charged monthly please choose one of the single payment options.
Still unsure? Read some reviews to see what Madalyn's clients rave about! And check out Madalyn's appearances in the press.