You may be thinking about romance and partying, but it's your tenth career house that's going to take over the new year and have you entering 2022 with a bang. The new Capricorn Moon on January 2, and the three days proceeding and following it, you strike gold. You begin a fresh start.
Because Jupiter enters your twelfth house December 28, you hit your greatest jackpot in seclusion or from a great idea. In all things ruled by the twelfth house: your unconscious, solitude, rest, and retreat. Far from the madding crowd. This presents a conflict with what your heart wants, but tant pis! Your very professional reputation is at stake. And you are getting more support from the planets for your career than you do at any other time of the year – so use January, this important month, wisely. Don't waste it.
With Venus retrograde (December 18 to January 29) also in your tenth house, January refers you back to your reason for being, your mission in this lifetime. The tenth house also rules, not only your current public reputation, but your future one, your legacy. If you let go of the idea that you are supposed to be in control, you can more easily notice and appreciate the synchronicities that are nudging you along. In this way, you become more conscious of the invisible helping hand, and you better understand your place within – and value to – the larger cosmos.
Venus retrograde (December 18 to January 29) also brings past lovers back into your life, often those with whom you had professional associations, those who were in your public field.
The tenth house is your most public house and it rules:
Your career
Your life path
Your reputation
Professional recognition, acclaim
What You Are Known As
Your legacy
Your image
Claiming your talents
Your ambition
Promotions
Honor, rank, and credit
What you are striving to be like
What you are aiming toward
People with power over you — bosses, corporations, etc.
Your attitude toward authority figures
Your sense of responsibility
And OFTEN — your MOTHER
In this tenth house, traditionally ruled by achieving Capricorn, you have these powerful forces supporting the areas above:
Our awesome, life-giving Sun
Profitable planet of love and beauty, Venus in retrograde (turns direct January 29)
Asteroid of commitment, Juno
Planet of transformation, Pluto
New start Moon Sunday, January 2
Brilliant talk-and-think planet Mercury until Sunday, January 2
Nurturing Vesta after Tuesday, January 11
Of course, it is not a coincidence that Mercury – talking and thinking – leaves just as nurturing Vesta enter. In other words, for your career / legacy at the beginning of January, best to NOT think so much (nor talk so much), less conscious control, more going with the flow and trusting your instincts – and the universe's.
This new Capricorn Moon may bring you your biggest career coup yet. Aim high, and aim maturely. Think long term, not short term – and you've got it made! Professionally, you rise highest with hard-earned wisdom – and sink faster than quicksand with an ounce of pushiness.
January is your most supported month of the year professionally with this glorious wealth of planets holding you up. You'll want to act THIS month, as the rest of 2022 cannot possibly equal this in terms of opportunity.
Personally, it is time to forgive and let bygones be bygones.
So who do you really want to be in 2022? How do you want to be regarded by your peers?
January is the time to decide. This is the time you get to reshape and mold your fantasy figure into reality. You manifest your wishes. The reality will also come through monetary rewards, anything involving gifts, and through stellar references.
Isn't it time?
It's time to call in old favors. Old favors from old lovers, or people who liked you very, very much! Particularly from people who live at a distance from you. This positive energy has begun just recently.
Successful favors will all be in the area of career and your finances.
And now, LOVE. Pure romance has to wait until February.
If you have a question about a particular person, the answer I can give now is that you will be spinning your wheels if you concentrate on romance rather than career before February.
You, Aries, are being urged to go farther, stronger, and deeper in your life goals. You ascend higher at work or even get wind of something else entirely from a friend and professional colleague.
You find out that you are more popular than you even realize. This month your stars are telling you to reach high!
And it's beginning already…holiday or not.
We can safely say your career will not be the same by the time Spring rolls around. And it looks good.
You are brave enough, strong enough, adventurous enough – and walk the path of the iconoclast well enough – that this will ultimately be a piece of cake for you.
Forgive all those who disappointed you in the past. (For whatever reason.) This disappointment will not occur again.
Mid-month, you have all of your MOJO back. Focus it on friends, not foes. Don't waste time with disagreements. They truly will be a waste of your time. Tell the truth, state your needs, be precise, and be exact.
You could spend too much on family and property — but what else is new? Just don't lose your temper and you'll end up with all the best toys, Aries.
You deserve them. For you are — and soon, not so secretly — the best.
Finally, 2022 is the year you make your most permanent mark – the one which will be remembered the longest, years, decades later, even after death. So decide, and think carefully when you decide, what is it you want MOST to be remembered for. For better or worse, the legacy of this time will remain forever. In your name, in what you have built up, in your masterpiece / art / product, and among your heirs.
Happy 2022, Awesome Aries! I can't wait to read you!
Are you ready for your own reading, Aries?
Don't forget The Holiday Sale on readings – 40% off! – until December 31. Appointments made before December 31 are honored until May 7, 2020. You can "reserve" your reading for five months. For instance, if your loved one's birthday is April 5, you can book for them for that day! Don't feel like a reading for yourself until you need to make your decision in May? No problem. You can reserve until May 7. Remember, readings around your birthday time are the most powerful time to be read.
And so – for your reading with me by phone, click here to email my assistant Viola, or call:  viola@madalynaslan.com / 212-631-5844.
YOUR DESTINY DAYS
(EST) Saturday, January 8 after 12:26am; all of Sunday, January 9; and Monday, January 10 until 9:47am.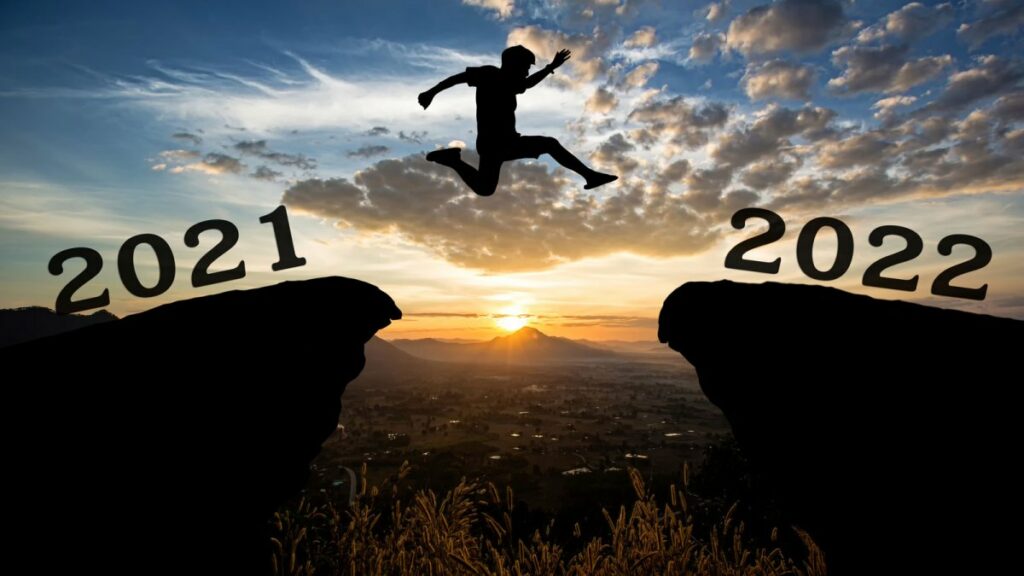 Ring out, wild bells, to the wild sky,
The flying cloud, the frosty light:
The year is dying in the night;
Ring out, wild bells, and let him die.
Ring out the old, ring in the new! – Ring Out, Wild Bells by Lord Alfred Tennyson
I look forward to our talking again. So you don't miss my helpful wisdom, articulation of what you're going through (and what to do about it), insight and meditations, please stay in touch via my options below. CREDIT CARDS now accepted in addition to PayPal.
The price for membership is $6.95 now.
This is a one time payment for one month of access to the horoscopes.
The price for membership is $19.95 now.
This is a one time payment for three months of access to the horoscopes.
The price for membership is $49.00 now.
This is a one time payment for one year of access to the horoscopes.
This is a monthly recurring membership, meaning that you will be charged every month until you cancel your membership through the website. If you do not wish to be charged monthly please choose one of the single payment options.
Still unsure? Read some reviews to see what Madalyn's clients rave about! And check out Madalyn's appearances in the press.