For once, Aries, I'm going to say, do the work now! Do not be endlessly patient (as I always advise.) Your sexy ruler Mars has only sixteen more days in your sign – until January 6. Sixteen days left of Mars Star Power, to do with what you will. I advise it be in your work. Because, following January 6, all you will want to do is network. You have missed many people, including strangers with whom you're so great.
Profitable Jupiter has left your tenth house for your eleventh house, and remains there until December 28, 2021. Over a year of being blessed – and made rich in – terms of your community, particularly your peers and professional colleagues coming up. You've needed this. Covid has isolated you, and this isn't good for Aries. You need to be loved. You will be in your creativity now, at a furious pitch, for the next sixteen days, and then after January 6, slipping into your cocktail dress to attend a Zoom networking evening.
It makes sense with Covid, too. You really shouldn't travel now. Sorry to be such a Mother Hen.
But 2021 is the year your gold airplane flies in – work, professional acclaim, and fame – 3 hours before midnight (9:20pm EST), on January 6. A financial boon as well, as your ruler flies into your second financial house. For the next 2 months until March 3, 2021.
You're imaginative and creative, Aries, and you play this sexy role brilliantly. Bearing in mind that it is most definitely play – you will have more success with it.
Radical ideas on this theme expand for you later this January 6 as well. Prepare to seize them as they hit! Your ruler Mars never does anything slowly – nor traditionally.
Personally this is a good year when you re-connect with old, lost friends, make new ones, and hightail it with higherups and love is up for a surprise at the beginning of your birthday period, on March 20, 2021. It makes for a spectacular evening. A nice break from accomplishing your major work January to April.
Now let's focus on when 2020 ends and 2021 begins:
As you finish up 2020, you're more determined than ever to reach your dreams – and you won't be disappointed! Work continues all through the holidays and promises stellar recognition from the world for your efforts and talent. Expect good news regarding career even over the holidays. It may not be so much a sentimental eating and drinking holiday as you might expect. It's really OKAY not to feel the traditional holiday spirit this year…
Expect a new project in January, more money, and a thrilling new opportunity or contact with a higher-up around the new Moon in Capricorn on Wednesday, January 13. Not a Wednesday to declare yourself a recluse or you might miss your big break.
You have felt strangely alone in your quest. So surely some help would be appreciated?
Well…speaking of…as this horoscope begins you have in your tenth house of career and fame:
Awesome, life-giving Sun
Brilliant thought planet Mercury
Transformative powerful Pluto
Beauty Queen Venus as of Friday, January 8
A new status Moon on Wednesday, January 13
This brings the public much more to your side. Many of you have been feeling that you're working in isolation or not getting as much support as you'd like. I can tell you this will most definitely change after January's first weekend.
The second week of January – wowie zowie!
You could even move into the spotlight with you as the news.
So be nice to your friends and play well with even a contact you might deem as insignificant – the assistant of an assistant for example, or someone from apparently "nowhere" – because she or he will tell everyone in the company how you behaved.
Which could lead to all sorts of repercussions, professionally and socially.
I know you hate to hear this sort of thing, so enough of that. Just don't say I didn't warn you.
Onto LOVE.
You have someone around you who has offered themselves but, strangely enough, you're more in the mood for friendship. You may just be emotionally exhausted, Aries, as you have endured and gone through a lot this past year.
Attached Aries: you feel very comfortable and loving together.
Single Aries: you'll be meeting many more people – you're the only person meeting people in this time of Covid – but, as I said, you will be feeling choosy, and may want to keep most as a friend.
Concerning love, your eyes have opened in a new way, and, in these next two years, they dramatically open again. With Jupiter blessing your eleventh house all of 2021 (until December 28, 2021) will you be having a new social life? Or re-joining an old community? Until December 28, 2021, your luck moves into all that is social, reputation, and organizations. Exciting, Aries!
In other words, no more same old, same old.
12 years. Since Jupiter was last in Aquarius in your eleventh. Think about that period of your life and what you had plenty of then. Jupiter was last in Aquarius 2008. What did you do that was radical (at the time) in 2009?
You are brave enough, strong enough, adventurous enough – and walk the path of the iconoclast well enough – that this will ultimately be a piece of cake for you.
People around you are swimming like crazy goldfish in two opposite directions. By the end of the month, the water is crystal clear, and your choices are more transparent.
So, time to get cracking! Do not waste this golden window now through January 6!
That said, with the way you're feeling now, it may feel like you're being held up to scrutiny and pressure more than you can bear. And how can you possibly take anymore?
Give yourself a break! It's the end of 2020. You are exhausted. You have borne more this year than you ever thought possible.
In fact, you pulled off a coup right in the last two months of 2020 that still leaves me gasping with admiration. You did it, Aries, you did it!
Now, a break.
You deserve it. You are — and soon, not secretly — the best.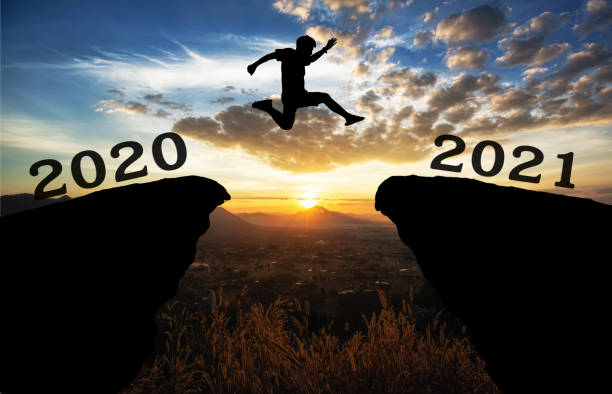 Is it time for your own reading, Aries?
For your private reading with me by phone, click here to email my assistant Viola, or call  viola@madalynaslan.com / 212-631-5844.
YOUR DESTINY DAYS   Aries Sun and Aries Jupiter, your destined times are:
(EST) All of Wednesday, December 23; until 5:55am on Thursday, December 24; Monday, January 18 after 2:07am; all of Tuesday, January 19; Wednesday, January 20 until 1:56pm. 
I look forward to our talking again. So you don't miss my helpful wisdom, articulation of what you're going through (and what to do about it), insight and meditations, please stay in touch via my options below. CREDIT CARDS now accepted in addition to PayPal.
The price for membership is $5.95 now.
This is a one time payment for one month of access to the horoscopes.
The price for membership is $14.95 now.
This is a one time payment for three months of access to the horoscopes.
The price for membership is $42.00 now.
This is a one time payment for one year of access to the horoscopes.
This is a monthly recurring membership, meaning that you will be charged every month until you cancel your membership through the website. If you do not wish to be charged monthly please choose one of the single payment options.
Still unsure? Read some reviews to see what Madalyn's clients rave about! And check out Madalyn's appearances in the press.