It's a new dawn, it's a new day, it's a new life…And you are free to live it. Free to live your one wild and precious life, Aries. With so much in your eleventh house now – a whopping seven planets – lighting up your brightest dreams and ideals as well as your community, social circles, and professional allies – you will be everyone's best friend this February. And how could you not be?
You have cosmic citizenship now. You are following the true nature of your self to creative freedom and its ultimate realization.
And in answer to your most burning question: do whatever you want. Rather than look for consensus or affirmation from others, simply dance the dance. In other words, express yourself – in that relationship, in your work – react naturally, and let the chips fall where they may. For best success.
And the money will come.
Stay active and just keep moving forward. Presently, your motivation is close to the will of the divine. Even if you commit an error, it will be turned to the greater good.
This is not a pass-Go-collect-$200 card, however. If you allow your ego to inflate, you cease to be useful to the greater plan. And then you lose it all.
What matters is divine intention. So, carry that out as the messenger, and don't get caught up in your ego, masquerading as fear of failure.
Easier said than done. But it can be done.
I am relieved to see that you're ultimately protected. But there's an odd psychological effect, Aries. With the battle reaching its end, your survival instincts relax, releasing more vulnerability and emotion. It can be painful – but no pain without gain. (Astrology is about wisdom, above all.)
I predict this happens in February's third week, close to February 17 – 18. This allows you to be honest, even harshly so, about a matter close to your heart, and provides the breakthrough you've been looking for. Uncomfortable in the moment, maybe, but life-saving and necessary.
As this horoscope begins, February 23, you have in your house of professional community and friends:
Awesome, life-creating Sun
Profitable Jupiter
Brilliant thought and word planet Mercury (in retrograde January 30 – February 20)
Beauty Queen Venus as of February 1
A friendly new Aquarius Moon on Thursday, February 11
Karmic Saturn
Wise Pallas
Want to know if you are loved and adored? Yes.
Financially, mid-month, is when it gets ultra-real. Your ruler sexy Mars is now in the practical sign of Taurus which rules your second financial house. So you you're forgiven for choosing work or something equally pragmatic over a luxurious splurge with a sweetheart. Even on Valentine's Day, when the Moon is in Aries. You may have to. And in the long term, you'll be glad you did.
Even with the feel-good support of friends and colleagues around you, you need to be extra accountable and face finances squarely. Stellar new career connections and impressive work achievements help, of course, but a particular expense demands your attention.
A few words about Mercury retrograde, which is happening all throughout this time from Saturday, January 30 to Saturday, February 20. Because it is in Aquarius, technology (which Aquarius rules) will be hit extra hard. All sorts of blips will occur, with your internet, your computer, your phone, et al. Back up and save now as much as you can.
Do not choose this time – January 30 – February 20 – to install anything new – not a good time to launch your new website or any new product – and don't buy another computer to replace your ailing one. (No technology purchases, nor any big purchases like a car, etc.)
Because Mercury retrograde is taking place in your eleventh house, old colleagues, old work partners, people from past communities and past social circles will reappear in your life. Backed by so many positive forces, this will be good news. Please – you must utilize these contacts.
I fully expect you to be invited to join some fancy organization: An exclusive membership is calling your name. Not only does this make you more attractive than usual, but it adds to your charisma and persuasiveness, giving you the upper hand in just about everything: in political situations, in romance, when you want to sell anything, any kind of negotiation, and with higher-ups.
It's a definite kind of power and rather intoxicating. Of course you would not use it just to abuse it, or just because you can…use it wisely and think about what you really, really want and need. And about how it could help you, or help others.
Your partner, either in love or work (or often, both) has been extremely assertive with suggestions and plans and while this has been helpful, as February gets underway you will wish to follow your own drummer again. Important to have your "space".
Put your thoughts and dreams into your life path and career. Or self-promotion for such. Do NOT put into your main one-on-one relationships. It is best to leave your partner to fend for him or her self right now. The full Leo Moon of Thursday, January 28 in your fifth house of fun says has just go with the flow. After this point, your partner finds relief. (Remember not to interfere!)
The Sun will pull you as February ends into the more secluded, restful twelfth house, where you can rest and be alone, but not now. Now is get out there time. (On Zoom and phone, etc, properly socially distanced.) You also want to take charge more, to cease giving in to others' – sometimes obsessive – demands. Better to assert your own reality rather than live out someone's dreams about you.
For the energy this requires, make sure your health is tip-top. Trust in the winter thawing and the world becoming warm again. Saturn releases his cold hard grip on your dealings with others, silent and spoken, both in love and in business. Some of you have had operations, some of you have been mistreated, some of you have been alienated and do not feel good about your bodies. But this is all about to change.
You come across a woman, connected by profession, who may inspire you all over. Important bonds will be formed which will be very advantageous to your career. You emerge from February the shining star on everyone's lips.
You've been straining at the bit for too long, Aries! Locked inside yourself for too long. Paralyzed.
This February you see how adored and appreciated you really are.
There is also great opportunity for you to do a collaborative project with someone you love. Yes, odd, but there it is!
As you light up like a Sun in the middle of winter, everyone is drawn to you – you get to pick and choose.
Truly, February is a month unlike any other. It will be like untangling a very fine, very delicate chain, and when you do this, you will in essence remove the agony from your life (much of which is self-inflicted) about your acceptance / popularity.
This is a serious left-over issue – and scar tissue – from when you were a teen, in high school, and you heal it this month!
You have to keep up the great image, and this can take more than a little help from your friends. Fortunately, this month you get the help — if you ask for it. This is a lot of support. Support, also, for your highest dreams and ideals, also ruled by your eleventh house.
Why this month will be a turning point in your life, Aries. If you allow it to be. Work on getting along with everyone, chilling out, and relaxing. Remember: your natural charisma.
After this: No more the bitter waste of time you've been feeling in the "social" (sometimes "political") areas. You move on, happily, successfully – and much, much stronger.
Know that you can do it. Remember: there won't be anybody like you – ever again.
You're it! Make the most of every molecule you've got as long as you've got a second to go.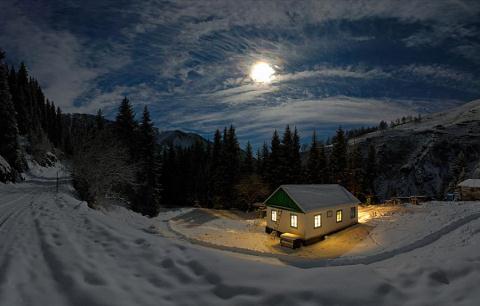 Is it time for your own reading, Aries?
For your private reading with me by phone, click here to email my assistant Viola, or call  viola@madalynaslan.com / 212-631-5844.
YOUR DESTINY DAYS   Aries Sun and Aries Jupiter, your destined times are:
(EST) Sunday, February 14 after 10:54am; all of Monday, February 15; and Tuesday, February 16 until 10:12pm. 
I look forward to our talking again. So you don't miss my helpful wisdom, articulation of what you're going through (and what to do about it), insight and meditations, please stay in touch via my options below. CREDIT CARDS now accepted in addition to PayPal.
The price for membership is $5.95 now.
This is a one time payment for one month of access to the horoscopes.
The price for membership is $14.95 now.
This is a one time payment for three months of access to the horoscopes.
The price for membership is $42.00 now.
This is a one time payment for one year of access to the horoscopes.
This is a monthly recurring membership, meaning that you will be charged every month until you cancel your membership through the website. If you do not wish to be charged monthly please choose one of the single payment options.
Still unsure? Read some reviews to see what Madalyn's clients rave about! And check out Madalyn's appearances in the press.