This August you take care of yourself: massages, healing baths, cleanses, more sleep. After a time of great upheaval, and wrung out as you are, you see the sun ahead, you feel calm, and you sense how much more fun you're going to have! Wow, Aries!
But in these last few days of July, with Jupiter still in your twelfth house, use its benefits: a time when you keep your own counsel, cover your tracks and stealthily accomplish what would be impossible to do without privacy. This particularly concerns a career situation.
Once Jupiter moves into your eleventh house Wednesday, July 28, you will no longer have so much privacy as you will be surrounded by people – and you will feel completely accepted!
Chiron retrograde in your sign helps as well: that pain deep inside you subsides.
And with more honest and intimate sharing from the heart, a conflict ends. It has been quite a battle. At times it's as if you've been treading water, the waves rough against your thighs.
Pleasure rises, pressure falls. You receive deeper acknowledgement from your peers. If you've been going too long unrecognized, now the tide turns in your favor. You experience this especially strongly under the full Aquarius Moon this Friday, July 23 in your eleventh house of professional and social community. That would be a particularly potent time – before or after by 3 days – to pitch / ask for help from those in your professional and social community. You also receive from them at this time, some of you waiting for a long time, some of you from a work contact or colleague who you thought was long lost.
Coming back into your life. To assist you in your birth.
With so much gained wisdom – after so much frustration – and learned patience, you steadily place the cups of your success, arranged like trophies, back on the winning block.
And with this comes a rebirth of your desire. It has been a while.
A dry desert is what it felt like these past few months as you pushed yourself so relentlessly forward.
Begin now, dear Aries, to let your wishes and desires ignite again – into a slow burning flame.
Then it's a slow, take-it-easy kind of month, to enjoy the fruits of your labors. This includes literal fruit as well, as in nature. As in trees, flowers, fruits and vegetables. I see you spending some of the happiest days of your life outside this month. Go outside and recapture your love of the earth. If you don't have a garden, go outside, anywhere you can, just to experience the beauty of nature. With proper social distancing and a mask, if necessary.
And if anyone suggests cutting into that nature, even pruning, you must say no.
In a nutshell, your environment has become musty, and the windows now open. You're leaving the stale overused air you've been breathing and regurgitating for fresh breezes.
For you have, in your fifth house of pleasure and conception:
Life-giving, awesome Sun
Brilliant thought-planet Mercury as of Tuesday, July 27
Your ruler, sexy, powerful Mars
A generous new Leo Moon Sunday, August 8
Around August 8 may be your first real normal meeting / party since the pandemic began!
Ooh-la-la!
Take your pick. One of these energies from your fifth house will be going hog-wild:
Your creativity
Conceiving and brainstorming new projects
Falling in love
Falling more deeply in love
Your children and having Children
Your lusty desires and joyful sexual self
Parties and playing and dressing up
Taking a leap of faith
FOR BEST RESULTS IN WORK: Push your Virgo side (you've got it): Devoted, detailed, helpful, conscientious. Rather than looking at the big picture – the forest – and ignoring the branches on the trees, examine the branches! Each and every leaf is worth its weight in gold, and I'm not kidding. You get richer this month by zooming in on the nitpicky.
And about people, remember your wise sister Aries writer Maya Angelou: When people show you who they are, believe them.
Don't let anything like Chiron retrograde (wounded self) in your first body house chip away at your confidence. You are more beautiful than even you think. It's kind of outrageous how sexy you are now, with Mars revving up your engines. And through the end of the year! That's a lot of energy.
A past matter concerning home and property comes up again. It would behoove you to look at this for it would work to your advantage now. Ride each new wave as it comes in. Success is yours!
There is nothing more exciting than an inspired Aries – we want to see you inspired.
So, give yourself permission to slow down, relax…even party this August – with a mask. You don't need to be all things to everyone. No one will get lost without you!
Go ahead and feed your soul a bit more, please. Because you do need to be all things for yourself.
I will explain.
Wise old Saturn, your toughest lesson, is in Capricorn, your eleventh house. In retrograde. No use blaming others here. Saturn wants you to take the responsibility yourself. Saturn always has the last word, don't even try. No short cuts. Saturn, Father TIME, hates short cuts!! Give it TIME. Do it properly. Do it right.
Just remember to curb spending, and you'll do great. Those who are still having conversations with da money people and such, you may want to ask yourself: Why is it I really don't want to grow up yet? It most often has to do with a father figure in your life.
Maturity is hard to obtain, mostly because it can't be taught. You have to learn it yourself. As the great philosopher Kierkegaard says, "Life is a hard teacher. She gives the test first, the lesson after." You've had enough changes and challenges recently to pass your test with a flying A+.
Insecurity stops plaguing your subconscious and fears of being old and alone. Also an exhaustive time around the house and home ceases, and the you're launched into a whole new energy level.
The most positive part of this is that you name to yourself the people with whom you feel most comfortable. Those with whom you can really relax and be yourself. Your true self. (Putting on a show, or trying to keep up with the Whomevers, is so deeply exhausting, isn't it?) That's true freedom. And it's priceless. Can't be bought.
Okay, what else?
The bitterness about your career goes. As Saturn teaches, healings take place. This one in terms of being stalled for so long. You've had stuff to do to take care of family and community. It's a global pandemic. Give yourself a break.
So Congratulations dear Aries for opening up to a beautiful and joyous August! (I even see you being serenaded. Also spoken publicly about.) Oh, Aries, you are going to have so much fun…
Is it now time for your own reading, Aries?

Welcome to our SUMMER SALE! 20% OFF! (ends September 5.)
For your 20% off reading with me by phone, click here to email my assistant Viola, or call:  viola@madalynaslan.com / 212-631-5844.
YOUR DESTINY DAYS   Aries Sun and Aries Jupiter, your destined times are:
(EST) Wednesday, July 28 from 5:58am; all of Thursday, July 29; Friday, July 30 until 4:08pm; Tuesday, August 24 after 2:57pm; all of Wednesday, August 25; all of Thursday, August 26; until 12:27am on Friday, August 27.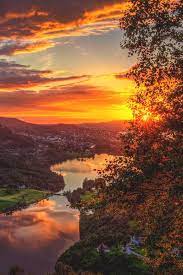 The poem I really LOVE for August, so I want to share it with you, is Dark August by Derek Walcott.
So much rain, so much life like the swollen sky of this black August. My sister, the sun, broods in her yellow room and won't come out.
But the poem for this August, 2021, for you and your horoscope this month, is An August Midnight by Thomas Hardy.
A shaded lamp and a waving blind,
And the beat of a clock from the distant floor.
Brilliant. As are you, my dear Aries. Happy August!
I look forward to our talking again. So you don't miss my helpful wisdom, articulation of what you're going through (and what to do about it), insight and meditations, please stay in touch via my options below. CREDIT CARDS now accepted in addition to PayPal.
The price for membership is $5.95 now.
This is a one time payment for one month of access to the horoscopes.
The price for membership is $14.95 now.
This is a one time payment for three months of access to the horoscopes.
The price for membership is $42.00 now.
This is a one time payment for one year of access to the horoscopes.
This is a monthly recurring membership, meaning that you will be charged every month until you cancel your membership through the website. If you do not wish to be charged monthly please choose one of the single payment options.
Still unsure? Read some reviews to see what Madalyn's clients rave about! And check out Madalyn's appearances in the press.