The solar eclipse new Moon as April ends takes place in your fourth house of home and early family. A new chapter begins. It will certainly be calmer and not as crazy as it has been, thanks to the rest of the supportive planets in your fourth house. You can also expect an influx of cash as Jupiter delivers a final lucky kick in its last days in your second financial house. Lucky you! Jupiter then moves, on Tuesday, May 10, into your third house of communications – and siblings. Yes, even the most difficult of siblings can be blessed by Jupiter. Even old (sibling-like) friends who have been giving you a hard time will soon be easier to deal with.
For in your fourth house you have:
Shining powerhouse Sun
Solar eclipse new Taurus Moon Saturday, April 30
Brilliant wordsy Mercury (in and out, retrograde and direct)
Your ruler revolutionary Uranus
Wise Pallas as of Sunday, May 1
Your fourth house, traditionally ruled by survivalist Cancer, rules:
Home
Your original family
Property
Real estate
Your personal life
Your genetics
Your roots
Your life through childhood
Your garden
Land and agriculture
Beginnings and endings
Security and protection
Ancient and deep-seated bonds between you and others
There is extra emphasis on your home right now, and many of you will be renovating, as well as buying, selling, or hibernating. Early family members are much more in the picture than usual. The ideal you have of everyone happily gathered together may have to be revised, as you are also having wild daydreams about being outside the home and on a creative self-adventure.
Mercury is retrograde May 10 to June 3, in and out of your fifth and fourth houses. This will stir up all sorts of miscommunications – and lost things – so try your best to be patient and Zen during these 3 weeks. Do pause before signing, or try to put off signing until Mercury goes direct after June 3.
May 16, a lunar eclipse full Scorpio Moon occurs in your highest profile house and it's May's hottest news. It reveals professional recognition, rewards, and public achievement. You are, in truth, overcoming obstacles and doubts fed to you in childhood — on the deepest level. Some of this involves letting go of control. I know it might feel like do-or-die time, but if you act from that point, you will do yourself — and your work and career — possible harm. Go with the flow. Great ideas are yours to follow now.
Swim carefully. It's like a magic spell, Aquarius! It's not LIKE – it IS. If you want to spend all month defrosting the fridge, fighting with your mate, or other uninspired activities, then that's your choice. But remember – you get a chance now to change all this.
So don't forget to look up at the night sky that Monday, May 16. This Moon will be brilliant and what you receive from it, even more so. It's an odd insight (as befits Aquarius!) it will make you feel much better – as in, it WORKS – and it will make you money.
The same day, May 16, Ceres, the nurturing asteroid, moves from your fifth house of passion and adventure to your sixth house of work and health.
Ceres is the biggest asteroid we've ever discovered – and the FIRST one we ever discovered, in 1801. The astronomers named it after the Roman goddess of the earth, nature, and harvest. In Greek mythology, she is Demeter, the mother who lost her daughter Persephone to the underworld. Remember that story?
Persephone, Demeter's daughter, was stolen by Hades, King of the Underworld, and taken down under the earth to live with him. Persephone eventually fell in love with him, so SHE was okay as far as that part was concerned, but she suffered horribly missing her mother. And her mother still suffers today.
And because she is mother of the Earth, her feelings are reflected in the Earth. When could a mother ever keep her feelings to herself about losing a child?
So Hades had to hear her, and they made a deal. Half the year, her daughter Persephone lives with him, under the Earth. That is when it is fall and winter: leaves fall and die, all goes dark and underground, nothing grows. The other half, Persephone is reunited with her mother above Earth. That is when it is spring and summer: everything grows and births, all becomes light!
This is particularly potent now that winter is ending for many of us.
And so we have the seasons. (Astrology is based on the northern hemisphere, but for the southern hemisphere, just reverse.) And so we have, too, the connection of birth and reproduction. Parent and child at its most primal. Creator and offspring.
It's no coincidence that Mother's Day in America is during the time of the earth sign Taurus in May. In 2022, it is Sunday, May 8. We're all really Earth-centered at heart. This sets up your new synodic theme of what is truly nurturing (i.e. MOTHERING) to you.
Follow your bliss, use the luck of your Jupiter Sign, and success will follow.
What has been in the holding pen for a while, relationship-wise (you just couldn't take anymore, perhaps, so put it on hold) now comes forward with final results. What has there been to complain about? Well, partners…
Saturn is the wise savior planet which teaches lessons in hubris. Wherever you have been too proud — too unwilling to look at reality over your own viewpoint — it has been difficult. Saturn is in your sign of Aquarius so you have been hit doubly hard. This has been exceedingly hard due to Saturn's tests.
You will be perfectly poised for the Moon on Monday, May 16, which lights up your tenth house of career.
People who have worked against you in the past will now be silenced. I don't mean that in any ominous way — simply that you will not hear those voices of doubt any longer.
Your reputation among your community is challenged — and very well protected. It is time to make your move very, very soon. Look up your Jupiter sign for your very best success.
And Aquarius, it is finally SPRING! Spring has sprung!
Are you ready for your own reading, Aquarius?
For your reading with me by phone, click here to email my assistant Viola, or call:  viola@madalynaslan.com / 212-631-5844.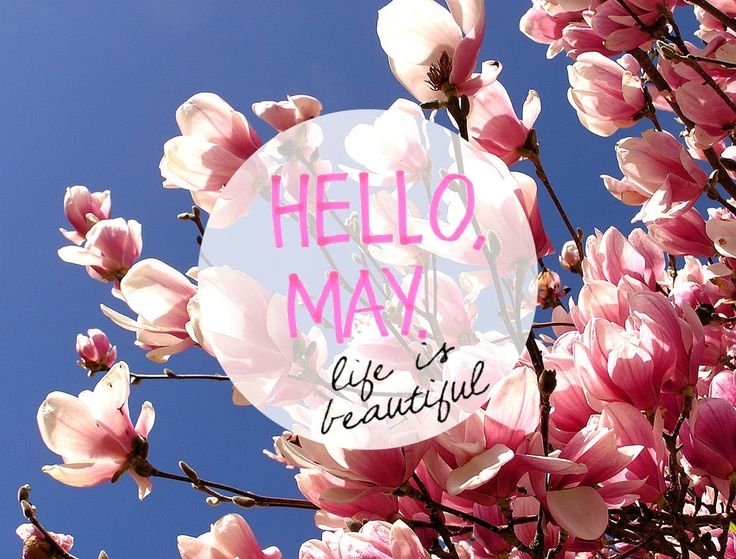 Come queen of months in company
Wi all thy merry minstrelsy
The restless cuckoo absent long
And twittering swallows chimney song …
— May by John Clare
YOUR DESTINY DAYS  Aquarius Sun, Aquarius Rising, and Aquarius Jupiter, your destined times are:
(EST) Saturday, April 23 from 2:17am; all of Sunday, April 24; Monday, April 25 until 6:15am; Friday, May 20 after 8:53am; all of Saturday, May 21; and Sunday, May 22 until 11:49am. 
I look forward to our talking again. So you don't miss my helpful wisdom, articulation of what you're going through (and what to do about it), insight and meditations, please stay in touch via my options below. CREDIT CARDS now accepted in addition to PayPal.
The price for membership is $6.95 now.
This is a one time payment for one month of access to the horoscopes.
The price for membership is $19.95 now.
This is a one time payment for three months of access to the horoscopes.
The price for membership is $49.00 now.
This is a one time payment for one year of access to the horoscopes.
This is a monthly recurring membership, meaning that you will be charged every month until you cancel your membership through the website. If you do not wish to be charged monthly please choose one of the single payment options.
Still unsure? Read some reviews to see what Madalyn's clients rave about! And check out Madalyn's appearances in the press.