Venus, according to the ancient Graeco-Roman myth, was so beautiful that wherever she walked, flowers grew. And she is about to walk into your sign of Aquarius Monday, February 1! Yes, and she is joining six other planets there – all in your sign and first house. Making you look gorgeous for the month of February. It is a time for celebrating yourself. So why so glum, dear chum?
I see disappointment and betrayal, and it going way, way into the past, even though it may seem it's happening in the present. The fact is, it's already done. (And then there's Covid.)
Look inside and recognize the part of you that still nurses an old grudge from a past injury or trauma. For the most part, your forward-looking self has gotten up and moved along. You are getting on with your life. There may still be a part of you, however, that holds out and resists the healing. Are you nursing old wounds from painful losses of faith and trust?
See if you are still being influenced by the part of yourself that cuts short your enthusiastic, optimistic impulses. Do not deny this pessimistic tendency. Failing to experience the truth only causes repression that flares up in another part of our psyche. Instead, seek to understand and accept the hesitation and the fear you may feel, and come to terms with them. Then you can put some old emotions in their rightful place – out of the way.
February gives you a warm spotlight in which to heal. You're paid much more attention to. Which is good after the isolation you have felt. The only real fly in the ointment concerns finances: the funds you wish for are just not coming through. This improves after the Sun moves into your second house of cash February 18.
If you feel as if you are waiting for someone to catch up, the terrifying truth is that it might be better if you simply left them behind.
For you are going to be rocking and rolling. Everything, and I mean everything is happening in your sign of Aquarius and in your first house!
In here you have:
Awesome, life-creating Sun
Profitable Jupiter
Brilliant thought and word planet Mercury (in retrograde January 30 – February 20)
Beauty Queen Venus as of February 1
A friendly new Aquarius Moon on Thursday, February 11
Karmic Saturn
Wise Pallas
And what does your first house rule?
Your looks
Your body
Your image, impression
Your behavior and manner with others
How the world perceives you
Your outer persona
You are a true individual, to be sure, and in terms of how you look you are out there. Aquarius rules electricity, so you must shock. What this means now is a whole part of yourself has come to an end and now has to go. And it's the part you've been wanting to rid yourself of for some time now. You want to sell yourself to the world differently and the time has come to do just that.
This is a period when you must focus on yourself, and stop caring what others think.
In a way, it's kind of like leaving home for the first time, or saying goodbye to your childhood. You're doing a better job of it than you think. After having some time to rest and recover, that is. And finding yourself a new best friend. Which is yourself.
You are still doing better than most people, and you make a name for yourself and make your mark on the world.
A few words about Mercury retrograde, which is happening all throughout this time from Saturday, January 30 to Saturday, February 20, in your sign of Aquarius, so you are doubly affected. And also  because it is in Aquarius, technology (which Aquarius rules) will be hit extra hard. All sorts of blips will occur, with your internet, your computer, your phone, et al. Back up and save now as much as you can.
Do not choose this time – January 30 – February 20 – to install anything new – not a good time to launch your new website or any new product – and don't buy another computer to replace your ailing one. (No technology purchases, nor any big purchases like a car, etc.)
Mercury retrograde is, however, an excellent time to spring clean your house, the best time for clearing through clutter, re-organizing your desk, papers, clothes, you name it. And to finish old projects, aching to be completed. So, try to get a jump before the new month begins.
Because Mercury retrograde is taking place in your first house old parts of you, even old looks for you, will come back. Possibly even past lives! Backed by so many positive forces, this will be good news. Please – you must utilize these.
You can give lessons to the rest of us…the water bearer pouring knowledge and enlightenment into the world. You give such wise counsel to your friends, and you should give the same to yourself!
Finally, concerning money, trust your instincts and your intuition about the market place, because you are spot on. You will not lose your shirt as so many others have, and for this, you are grateful.
You will be getting a lot of attention this month, your birthday time! Everything is in your sign of Aquarius, focusing on – YOU. You can be forgiven for feeling egotistical at a time like this. It is the time to strut your stuff.
And in the way that great fellow Aquarius Mikhail Baryshnikov (born January 28, 1948) said: I do not try to dance better than anyone else. I only try to dance better than myself.
Now, the first house also rules your behavior and demeanor with others, and how you are received by people, so this is all on show too. Behave, as Austin Powers said. Or don't. Just remember that everything you do, say, et al, will be broadcast everywhere.
Remember also your karma and purpose as truth-bearer and truth-seeker. That makes 2021 an interesting time to be alive. For we are about to see a lot of lies crashing down.
It is your job to tell the truth. We're talking about good old-fashioned truth here, combined with all the work you've done and your preparedness equals unqualified success.
On Thursday, February 11, a new Moon slides into your sign of Aquarius. This means a NEW BEGINNING. This is where you start again, differently, possibly even with a new look, with utter confidence.
You're looking really good nowadays, though you seem to have some doubt there. Blame foggy Neptune.
But Neptune's fog is not strong enough for the Aquarius SUN!
You have BOTH the giant burning sun and communications Mercury in your sign. The Sun lights you up – though it's wicked strong and pressured – and Mercury makes what you say important – and makes sure everyone is listening. Plus beauty queen Venus as February begins – need I say more?
All the trauma of significant relationship that you've undergone is essentially over. Your greatest love must come from yourself. Going straight to yourself.
As the true humanitarian that you are.
You should be poised, calm, and confident as you move into February and the new year. So what's this bedraggled wretch feeling you're going through?
It's been tough emotionally. But, Aquarius, with so many major planets in your First house, it is YOU that helps you most now.
Don't leave your life untasted, dear Aquarius.
You are only at the beginning.
This is the deepest self-worth you will ever learn. Brava.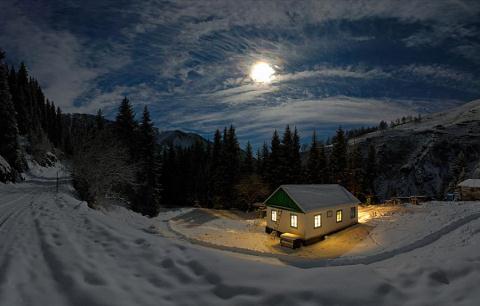 Is it time for your own reading, Aquarius?
For your private reading with me by phone, click here to email my assistant Viola, or call  viola@madalynaslan.com / 212-631-5844.
YOUR DESTINY DAYS   Aquarius Sun and Aquarius Jupiter, your destined times are:
(EST) Tuesday, February 9 after 8:20pm; all of Wednesday, February 10; all of Thursday, February 11; until 2:23am on Friday, February 12. 
I look forward to our talking again. So you don't miss my helpful wisdom, articulation of what you're going through (and what to do about it), insight and meditations, please stay in touch via my options below. CREDIT CARDS now accepted in addition to PayPal.
The price for membership is $5.95 now.
This is a one time payment for one month of access to the horoscopes.
The price for membership is $14.95 now.
This is a one time payment for three months of access to the horoscopes.
The price for membership is $42.00 now.
This is a one time payment for one year of access to the horoscopes.
This is a monthly recurring membership, meaning that you will be charged every month until you cancel your membership through the website. If you do not wish to be charged monthly please choose one of the single payment options.
Still unsure? Read some reviews to see what Madalyn's clients rave about! And check out Madalyn's appearances in the press.